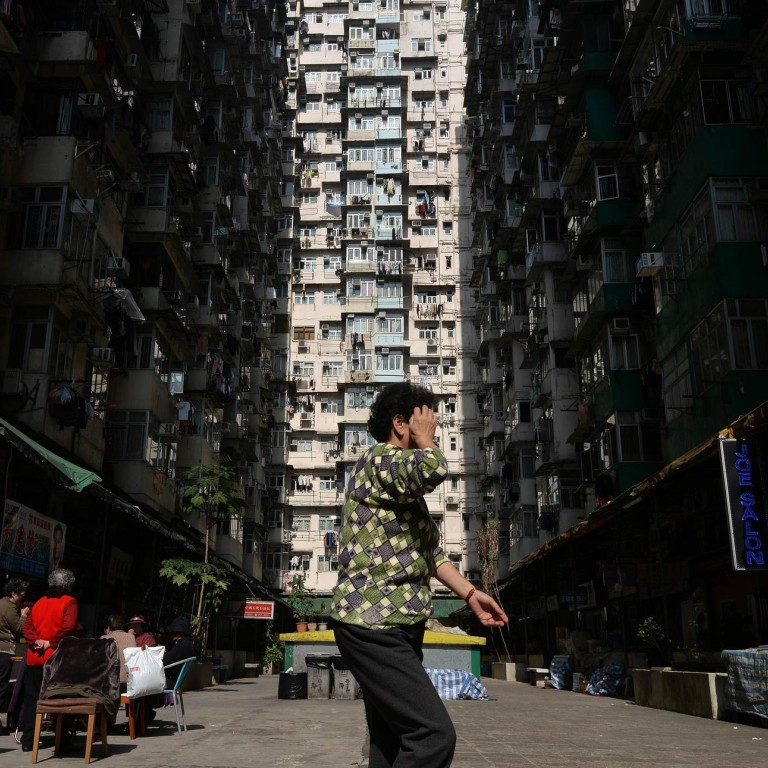 Opinion
Concrete Analysis
by Karen Prosser
Concrete Analysis
by Karen Prosser
Performance of health care facilities needs to be optimised to meet demand
The government needs solutions to address an ageing population, increased demand and a fledgling community care system
A rapidly ageing population, increased demand and a community care system that has still to fully emerge are just three of the factors placing Hong Kong's public and private health care facilities under greater pressure than ever before.
To address these challenges, the government has allocated 13.8 per cent of total expenditure in this year's budget to help build new hospitals and redevelop existing facilities, with additional funding of more than HK$660 million to enhance elderly services and facilities.
However, many of the schemes proposed will be part of a long-term development programme, which will not provide immediate solutions for the rapid rise in demand, estimated to be up to 130 per cent in some public hospitals.
With additional constraints around labour and capital, operators and owners of health care assets in Hong Kong need to look towards additional solutions to drive optimum performance.
Understanding the performance of their assets can enable health care leaders to prioritise budget allocations for capital and operational expenditure.
This will not only drive higher levels of efficiency but also ensure the investment delivers the best possible outcomes for patients, staff and the people of Hong Kong. What needs to be understood is that this is not simply a Hong Kong problem but a global one.
The costs of delivering high-quality health care throughout the world have become so significant that reductions in annual operational costs are not just seen as beneficial but an absolute necessity.
By adopting some best-practice approaches now, Hong Kong can avoid the emergency solutions that have had to be taken up in markets such as Britain and Europe.
There are several key benefits of optimising asset performance.
EC Harris research has shown that in some parts of the world, only 60 per cent of the available space within a health care facility is used effectively. In markets such as Hong Kong, where patient demand is now significantly outstripping health care provision, identifying how to make better use of space will be crucial in delivering an efficient and successful hospital.
In Hong Kong today, health care services are delivered in facilities ranging from hospitals to older clinics.
Many of these existing assets are not as efficient as they could be and do not reach the standards outlined in recent measures like the Building Energy Efficiency Ordinance.
This is creating a potential liability for owners and operators when, as will almost surely happen, complying with the ordinance becomes a requirement for all health care buildings.
Health care facilities are complex assets to manage, meaning that owners typically require support from specialist suppliers.
Evidence within the private sector has shown that focus on improving the supply chain to enable long-term value to be obtained from suppliers can deliver significant benefit.
Our experience has shown that a standardised approach to the scoping of services and common performance criteria can typically deliver savings of up to 20 per cent.
Given the predicted spending within the health sector this year, and the many other areas where the government is covering the costs, optimising supply chain engagement is an area that offers huge potential to drive significant cost savings if carried out effectively.
The government is increasingly focused on improving the quality of life for citizens through developing better social infrastructure, whether it is hospitals, schools or green urban environments.
Owners and operators of health care facilities can play an important part in this endeavour by optimising the design and operational management strategy to run hospitals and clinics in the most efficient manner possible; reduce patient waiting time; increase treatment time; and, ultimately, better serve patients today and in the future.
This article appeared in the South China Morning Post print edition as: HK must optimise facilities to manage key challenges