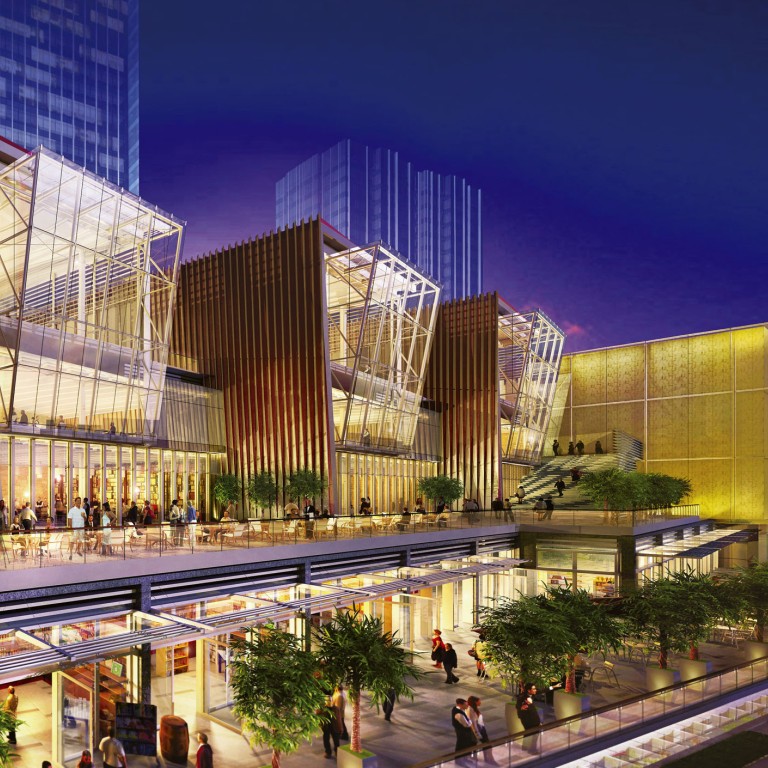 Mall operators juggle trade mix, harness technology to meet e-shopping threat
Mainland retail centres have developed digital strategies to deal with the rise of e-commerce
Mainland operators of retail centres are responding to the digital age by changing their trade mix and leveraging technology to better understand buyer profiles, industry observers say.
As the rise of e-commerce is inevitable, shopping centre operators are likely to move away from the traditional turnover of rents and towards fixed rents, said Lee Wee Liat, head of property research at BNP Paribas Securities.
Mall operators would follow the trend being adopted in Western countries of multichannelling, in which "clicks" and "bricks" can coexist, said the BNP Paribas report.
Consumer decisions involve a combination of online and physical channels for research and final purchase.
Several mall operators on the mainland already have technology teams in place and have digital strategies mapped out that could be implemented this year, Lee said in the report.
For example, Longfor has installed Wi-fi services in all its malls, which, with specifically tailored technology, allows the firm to track consumers' shopping patterns there.
Cofco is co-operating with Alibaba in developing an online payment and online-to-offline system in Beijing and Shanghai.
Lee said these technologies aim to provide a better understanding of shopper profiles to enable more targeted marketing efforts, and to help retailers who have stores in their malls sell more, be it offline or online.
Online retail sales made up 7.9 per cent of the mainland total at the end of last year, up from 6.3 per cent at the end of 2012.
Paul Hart, an executive director at consultancy Knight Frank, said that in response to the challenge from online shopping, many new retail centres have moved away from the traditional trade mix to entertainment or experience-based shopping.
Examples include iapm in Shanghai, owned by Sun Hung Kai Properties, and Balian Group's The River Mall at the former Shanghai World Expo site.
These centres have added more food and beverage elements to their trade mix.
The top three players in China's online retail environment - Taobao, 360buy.com and QQ - control over 75 per cent of online sales, Hart said.
This article appeared in the South China Morning Post print edition as: Malls juggle trade mix to cope with online trend