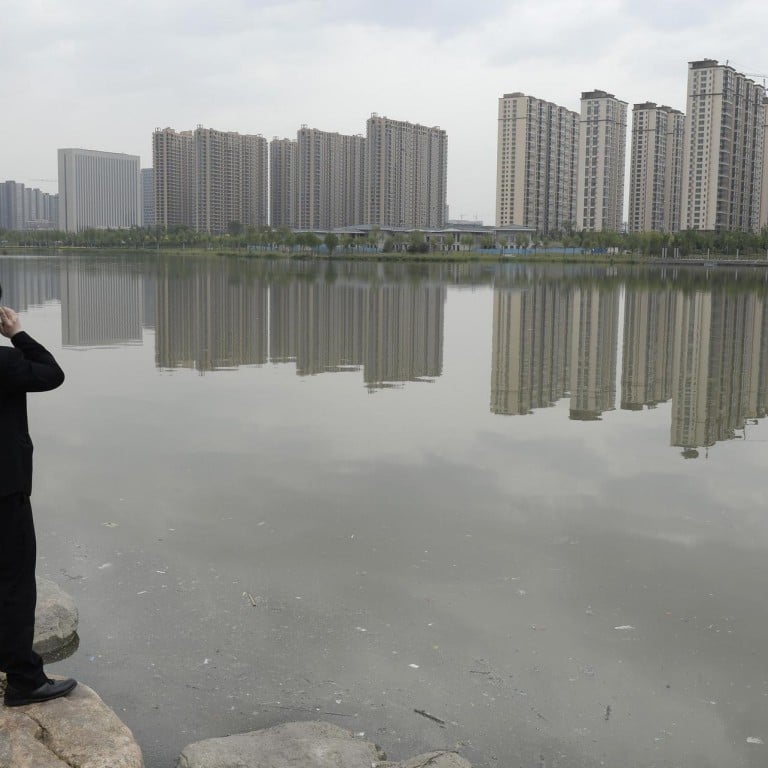 Housing still seen as growth driver for China's economy
While economists agree there is oversupply, opinion is divided on whether it is a bubble
China's biggest homebuilding slump in at least four years isn't enough to dissuade a majority of economists from predicting real estate will still contribute to 2014 growth.
While 12 of 18 economists in a survey say China has some national oversupply of housing, only seven say the market is in a bubble state countrywide. Half see bubbles in some cities, and a majority says the loosening of restrictions on home purchases and loans will be limited to a regional level.
New construction has fallen 22 per cent and sales have slumped 7.8 per cent this year, testing the government's four-year commitment to curbs targeted at making homes more affordable and its reluctance to enact broader economic stimulus. The slowdown's depth will have implications for everything from demand for Australian iron ore to land sales that help local governments repay their US$3 trillion of debt.
"China won't fully lose the engine, but the engine will roar less than in the past and will be a more moderate supporter for growth," said Louis Kuijs, Royal Bank of Scotland's Greater China economist.
Central bank governor Zhou Xiaochuan said China may have housing bubbles in some cities, an issue that is difficult to resolve with a single nationwide policy. The economy "can still manage something around a 7.5 per cent growth rate", Zhou said on Thursday, referring to the nation's expansion target for 2014.
UBS has estimated the real estate industry accounts for more than a quarter of final demand in the economy when including property-generated needs for goods including electric machinery and instruments, chemicals and metals.
Five of 17 survey respondents said the property market will make a net contribution to growth this year of 1 to 2 percentage points.
Next year, 10 economists see a net contribution to growth, while five expect a drag.
The nation's housing market would not crash like that of the US, Japan and Hong Kong, Xinhua said in an article published on May 21 that called people forecasting such an outcome "doom mongers". China will have strong housing demand because of continuing urbanisation, speculative buying is less prevalent than it was in Hong Kong and mortgage debt as a proportion of GDP is lower than it was in the US, Xinhua said.
"China's urbanisation process is far from being over," said Xu Gao, chief economist with Everbright Securities in Beijing. "The housing market is not seeing any structural turning point but rather suffering from a cyclical downturn, and the market can be brought back to life when policies become appropriate."
That the property market is undergoing a slowdown is of little dispute. Floor space of new residential buildings under construction fell 23.8 per cent last month from a year earlier, the steepest drop in figures going back to April 2010.
There are signs that the government is taking action to limit the real estate slump. The central bank this month called on the biggest lenders to accelerate the granting of home mortgages.
"The government will be quite keen to avoid a very large downturn," Kuijs said. While real estate amplifies downward pressures on the economy, "it doesn't have to be the end of the world", he said.
This article appeared in the South China Morning Post print edition as: Housing still seen as growth driver