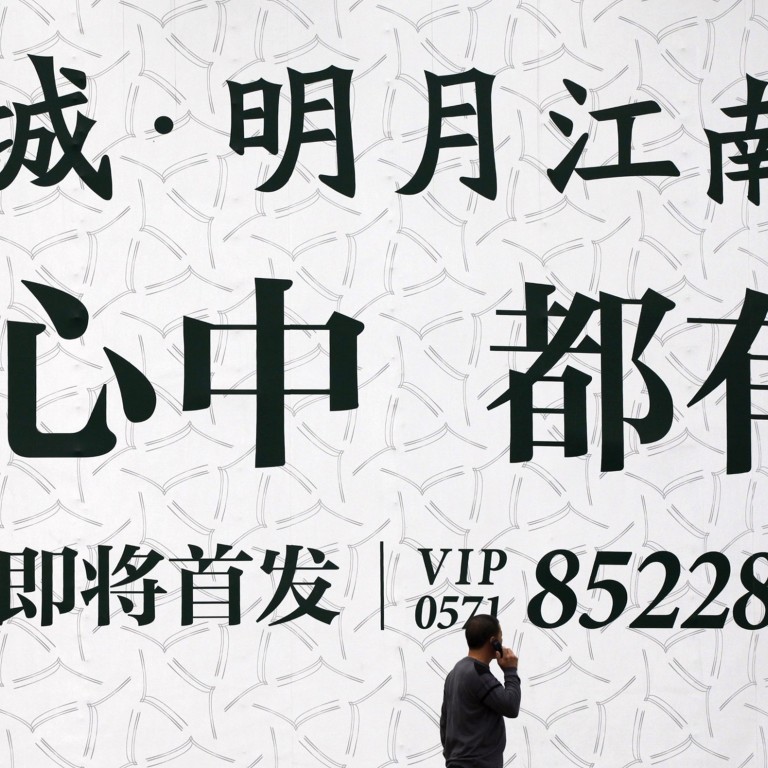 Greentown China boss Song Weiping blasts 'stupid' policymakers
Maverick Greentown China boss Song Weiping blasts policymakers for the circumstances forcing him to hand over control of the firm
Song Weiping, founder and chairman of mainland developer Greentown China, blasted policymakers yesterday as he cited the poor business environment as the main reason for handing over control to Sunac China.
"The austerity measures have largely disrupted the property market and have made it increasingly difficult for most developers to do business," he told a press conference. "To me, it's not a real property market at all."
Song is regarded as a bold, straight-talking tycoon whose remarks are often at odds with the government's stated objectives.
"I think many of the officials are stupid," he said, true to style. "The unreasonable policy directions and decisions really made me angry and disappointed."
Song, 56, relinquished his control of Hong Kong-listed Greentown after Sunac agreed to buy a combined 24.3 per cent shares from the chairman, Xia Yibo, Song's wife and chief executive Shou Bainian on Thursday.
The transaction, valued at HK$6.3 billion, brought Sunac, one of the two largest shareholders of Greentown, on par with Wharf's stake in Greentown.
The HK$12 paid for the stock translates into a 56 per cent premium to Greentown's closing price on Thursday.
Tianjin-based Sunac, also listed in Hong Kong, will take management control of Greentown. Sunac chairman Sun Hongbin will become chairman of Greentown in March 2015, when Song steps down.
"We fully understand and respect Mr Song's personal decision to find a successor, as well as his timing," said Stephen Ng, deputy chairman and managing director of Wharf. "We also understand and respect Mr Song's choice of successor."
Song said: "I wanted to sell the stake while the company's fundamentals are good. Unlike me, Sun has a never-say-die spirit and has the ability to overcome difficulties when market conditions are bad."
Greentown, a reputed luxury-home builder, was mired in heavy debts in 2011 to 2012 as it fell victim to property curbs.
It rode out the rough patch after raising funds from Wharf and forming a joint venture with Sunac in mid-2012. Its net profit jumped 88 per cent to 4.85 billion yuan (HK$6.1 billion) last year.
Song's sale of the Greentown stake comes amid growing worries over a property bubble on the mainland.
Song said small developers and manufacturers were now desperate. "We can't rule out the possibility that the economy would eventually collapse," said Song. "The government has to take concrete reform measures to bail out troubled businesses."
Sun said Greentown would maintain Song's business philosophy with a focus on quality. He said buying the stake was worth it because the price of HK$12 represents a 9 per cent discount to Greentown's per-share book value at the end of 2013.
This article appeared in the South China Morning Post print edition as: Developer hits out at 'stupid' officials