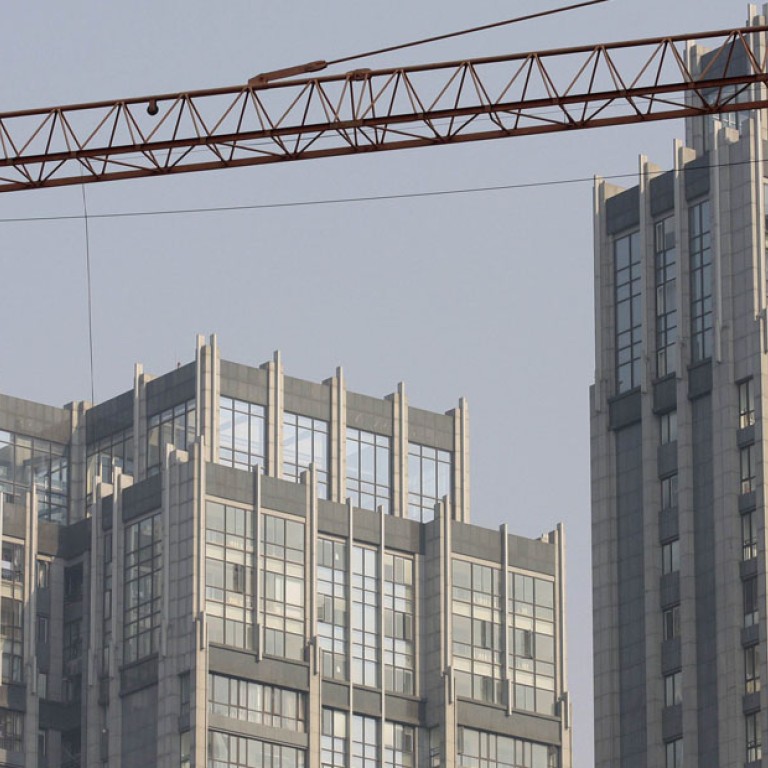 Talk of lifting house buying curbs in Nanjing draws investigators
Fall in home prices nationwide will lower growth, says China Merchants official
The central government sent an investigative team to examine the property market in Nanjing last week amid speculation that the government is planning to remove restrictions on home buying to revive the economy, says China Merchants Land.
"A sharp fall in home prices nationwide will have a profound impact on China's economic growth. It's time the central authorities allowed local governments to adjust the curbs," said William Yu Zhiliang, executive director and chief financial officer of China Merchants Land, which is 70 per cent owned by China Merchants Property, the country's 12th largest developer in terms of sales.
In a research report last week, Nomura predicted a downturn in the housing market, caused by oversupply and shrinking developer financing, could impact the economy and possibly drive gross domestic product growth to less than 6 per cent this year.
Yu said the easing of home buying restrictions - imposed in 2010 in some cities - is unlikely to boost home prices as mortgage lending curbs remain in place. Under the current rules, those who buy a second home must pay an initial deposit of 70 per cent, compared with 30 per cent for the first home.
Shares of mainland developers surged across the board after the reported the government is planning to allow more than 30 cities - except Beijing, Shanghai, Guangzhou and Shenzhen - with excessive property supply to adjust home purchase restrictions.
China Merchants Land shares rose 10 per cent on Friday.
"China Merchants Land will benefit as it has 13 billion yuan (HK$16.3 billion) worth of properties available for pre-sale in the second half this year," Yu said.
The firm hopes to achieve 10 billion yuan in sales this year.
Since March, it has spent more than two billion yuan in Nanjing acquiring three residential sites with 460,490 square metres of gross floor area.
"Unlike Hangzhou and other cities, Nanjing does not have an oversupply problem. Its flat stockpile will take 19 months to clear, which is considered normal," he said.
Home prices in Nanjing recorded the fastest growth in April among 70 cities after rising for 23 consecutive months. Year on year, home prices in the city rose more than 14 per cent in April.
Cao Xudong, head of the Nanjing branch of property consultant China Index Academy, said sales in Nanjing have declined by 50 per cent from last year because of increasing difficulty securing home loans.
"Previously, it would take an average of two months to process mortgage loan applications. I have a friend who bought a flat in November but is his loan application is yet to cleared," he said.
This article appeared in the South China Morning Post print edition as: Inspectors head to Nanjing over curb concerns