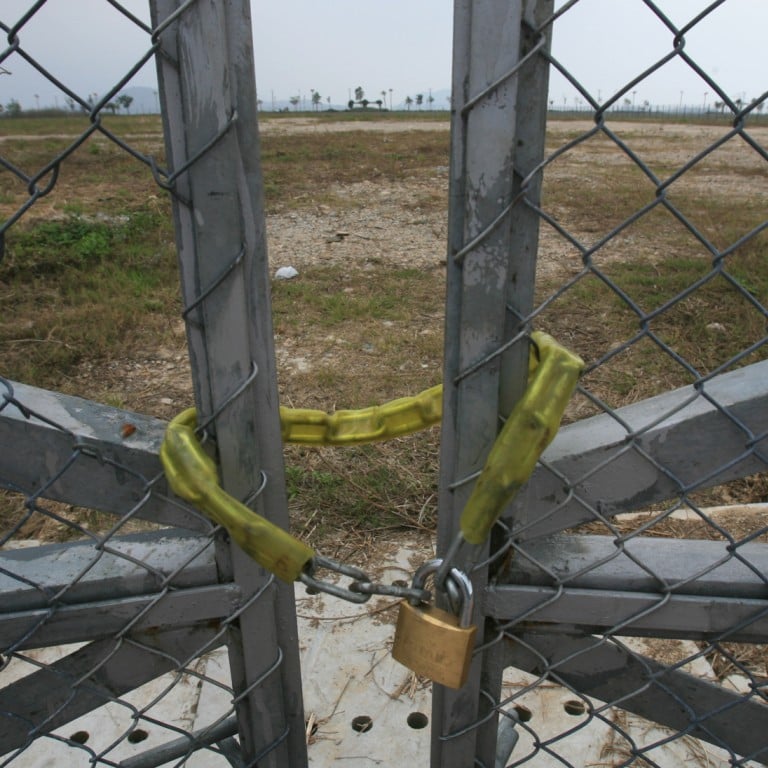 Great Eagle's record low winning bid snags Tai Po waterfront site
HK$2.4b deal a sign government will settle for lower land prices to increase housing
A record low winning bid for a residential site in Tai Po surprised the market yesterday as it became evident the government is open to settle for cheaper land prices as it seeks to increase housing supply.
Mid-tier commercial developer Great Eagle Holdings won the tender for a waterfront site in Pak Shek Kok, near Science Park, for HK$2.412 billion, or HK$3,300 per square foot. The bid was at least 17 per cent lower than what the market had been expecting. It's also nearly half the price for which nearby waterfront sites exchanged hands in 2007.
In March, an adjacent site was withdrawn from tender as the offers failed to meet the government's reserve price.
"It surprised me. I didn't expect the final price would be less than HK$4,000 per sq ft," said Vincent Cheung Kiu-cho, the national director of Greater China for the consultant Cushman & Wakefield.
"It shows the government's policy has changed. Had they continued with the high land price policy, they would have been unable to sell the site, failing to meet the target of increasing housing supply."
He also believed that the offers for the site were low because there were plenty of new units in the area and sales had been sluggish.
James Cheung, a director at Centaline Surveyors, said the government should review its land sale programme for the remaining sites in Pak Shek Kok.
"There is plenty of new housing supply in the area, and there are several sites ready for sale. The record low price shows developers are worried about property sales in the area. If the government continues to release more sites in the area in the short term, it would get very low prices. It should delay selling the remaining sites."
Since the rest of the sites don't have a sea view, he estimated they would fetch about HK$2,800 per sq ft if sold in the near future.
The last time Great Eagle bought a land parcel in Hong Kong was in 1989. It bought a commercial site in Central and developed it into what became Citibank Tower.
With its latest acquisition, the developer plans to invest HK$7 billion to develop a luxury residential project with 500 to 700 flats.
The 208,822 sq ft site could yield gross floor area of up to 730,876 sq ft.
Meanwhile, a residential site in Kai Tak was sold to Wheelock Properties for HK$2.52 billion, or HK$6,101 per sq ft, higher than market expectations.
The site covers an area of 82,603 sq ft and could accommodate up to 630 flats.
This article appeared in the South China Morning Post print edition as: Great Eagle gets Tai Po site with a low bid