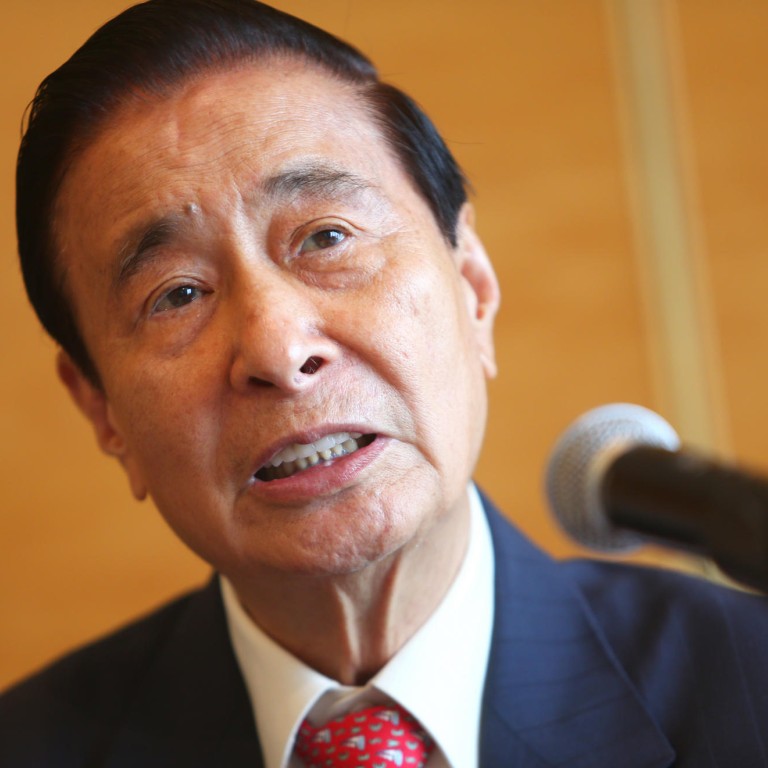 Lee Shau-kee proposes donating Shek Kip Mei site for low-cost housing
Lee Shau-kee's latest offer could provide 5,000 homes on plot in Shek Kip Mei
Tycoon Lee Shau-kee says he wants to donate a plot of land in Shek Kip Mei that could be used to build up to 5,000 subsidised flats.
It is the third site the Henderson Land Development chairman has proposed donating to the government after he handed over a 100,000 sq ft site to build the city's largest nursing home in Tuen Mun. Another proposal, to build 1,000 flats for young people on a 63,000 sq ft site in Yuen Long, is still being discussed with the government.
Without disclosing details, Lee said the site was owned and managed by a non-profit organisation in which he had served as a director for 20 years.
According to industry insiders, the site is now occupied by the 50-year-old Tai Hang Sai Estate, which is owned and managed by the Hong Kong Settlers Housing Corporation (HKSHC).
"The donation of the [Shek Kip Mei] site is only an idea at the moment. I will try my best to talk with my pals [on the corporation]," Lee said after the annual general meeting of Henderson Land companies yesterday.
"It will help to increase flat supply once the proposal materialises," he said, and pointed out the site could be used to build 4,000 to 5,000 Home Ownership Scheme flats.
Other prominent directors of the corporation include David Li Kwok-po, chairman of the Bank of East Asia, and his brother, Executive Council member Arthur Li Kwok-cheung.
In 1961, the government granted the 200,000 sq ft site to HKSHC at a concessionary rate for the development of the estate.
Pan-democrat lawmaker Frederick Fung Kin-kee has been helping Tai Hang Sai Estate residents press their case for redeveloping the dilapidated eight-storey estate for the past seven years.
"The occupancy rate of the housing estate is only 60 per cent. As the project does not have lifts, it is extremely difficult for old and handicapped residents to live there," he said.
Fung welcomed Lee's proposal but suggested the Housing Authority grant 1,500 public flats in the same district to rehouse tenants who are now living in phase one of the development. He said HKSHC should also provide 800 flats in the future development to accommodate phase-two tenants.
"After the resettlement of the affected residents, they can still have 3,000 Home Ownership Scheme flats for low-income groups," Fung said. Tenants paid a "few hundred dollars" a month rent for flats of 200 to 400 sq ft.
In 2011, the government rejected HKSHC's proposal to redevelop the estate for private housing.
This article appeared in the South China Morning Post print edition as: Tycoons propose site to build cheap flats