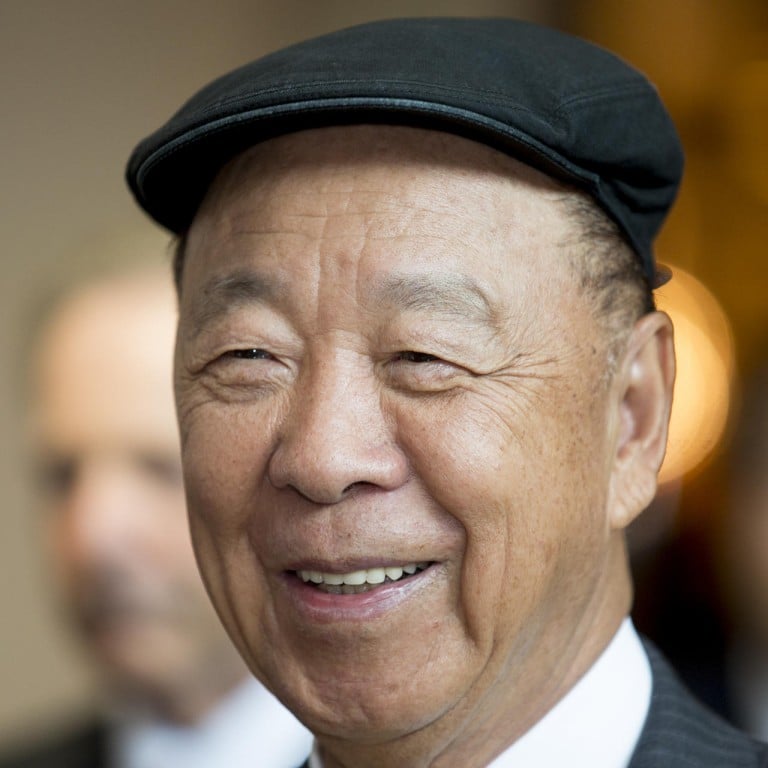 Import workers to solve rising costs, says K Wah chairman Lui Che-woo
K Wah chairman Lui Che-woo urges government to import labour to lower construction expenses
The government should import workers to cope with the problem of increasing construction costs, K Wah International chairman Lui Che-woo says of a problem brought on in part by an ageing population in Hong Kong.
"Although land costs have dropped, the impact has been offset by the increasing construction cost. The government should consider training more new workers. They should consider how to import labour to lower the construction cost," Lui said after the annual general meeting of K Wah International yesterday.
The latest survey by the Hong Kong Construction Association estimated a shortfall at new construction projects of more than 10,000 workers by the end of November. Other sectors like nursing and the restaurant sector have been plagued by worker shortages. The city also imports hundreds of thousands of domestic workers from nations like the Philippines and Indonesia.
Last month, two residential sites in Tai Po and Tuen Mun were sold for record-low prices.
"The current land price is relatively low. It is what the government and general public like to see. Property prices have also softened. Asking prices of some new projects have been cut 10 to 20 per cent," he said.
K Wah International has spent more than HK$10 billion to buy nine sites in Hong Kong and on the mainland since the second half of 2012 and currently has 20 projects under construction. They planned to launch a luxury residential project, Chantilly at Shiu Fai Terrace, and a joint-venture project in Tai Po this year.
"Our strategy is selling at a higher price if we bought the site for a higher price. If the land price is low, we will sell the project at a cheaper price. We would adjust our asking prices based on market conditions," he added.
Lui said prices of properties in first-tier cities on the mainland should be mild, but prices in second- and third-tier cities would drop sharply.
"It is hard to say whether the market has hit the bottom or not. We still need to monitor the market for one or two months," he said. The developer planned to launch five new residential projects in Shanghai, Guangzhou and Dongguan this year.
This article appeared in the South China Morning Post print edition as: Import workers to solve rising costs, says tycoon