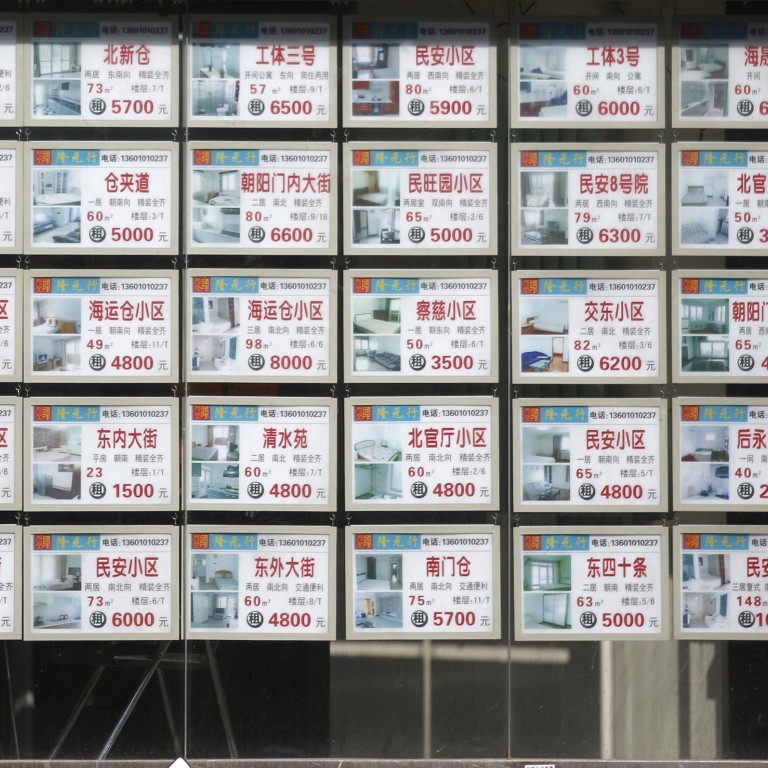 Gap between used home prices in Beijing, Shanghai continues to narrow
Secondary market in the capital slips for sixth month, while the financial hub adds to gains
Secondary home prices slipped in Beijing last month for the sixth consecutive month, while they edged up in Shanghai for the fifth month in a row, narrowing the price gap between the mainland's two most important housing markets, the SCMP-CTC index shows.
The average asking price for used homes fell 0.3 per cent from April to 42,145 yuan (HK$53,100) per square metre in Beijing. But compared with a year earlier, prices were still 17.8 per cent higher, according to the index, the product of a collaboration between the and Century 21 China Real Estate (CTC), a mainland property consultancy.
"Both markets have failed to shrug off the wait-and-see sluggish sentiment from the beginning of the year," CTC said. "There is no sign of a warm-up in May, which is often regarded as a busy sales period in the first half."
The SCMP-CTC secondary home price index stayed unchanged at 161 in Beijing and 143 in Shanghai. Transactions in secondary homes in the capital fell 12.7 from April and 3 per cent from a year earlier to 8,286 units.
The number in Shanghai fell to its second-lowest level in 25 months, 15,059 units, a 12.4 per cent drop from April and 27.5 per cent lower than a year earlier.
Falling transactions have forced some sellers to test demand with a discount. "But we haven't seen deep price cuts becoming a widespread phenomenon," CTC said.
It said most owners in Shanghai faced little pressure to cash in quickly and thus do not have much incentive to cut prices.
The market could be bolstered in the next few months by a relaxation of home purchase restrictions and a loosening of mortgage policy, but neither is likely this year, CTC said. Only a handful of cities have relaxed restrictions on the number of homes each family can buy.
The central bank has urged lenders to speed up the approval of mortgage loans for buyers of first homes.
"But commercial banks have been slow to respond," CTC said.
Data from the National Bureau of Statistics showed that the total amount of mortgage loans on the mainland in the first five months of the year dipped 1.2 per cent from a year earlier to 534.2 billion yuan.
This article appeared in the South China Morning Post print edition as: Price gap between Beijing and Shanghai narrows