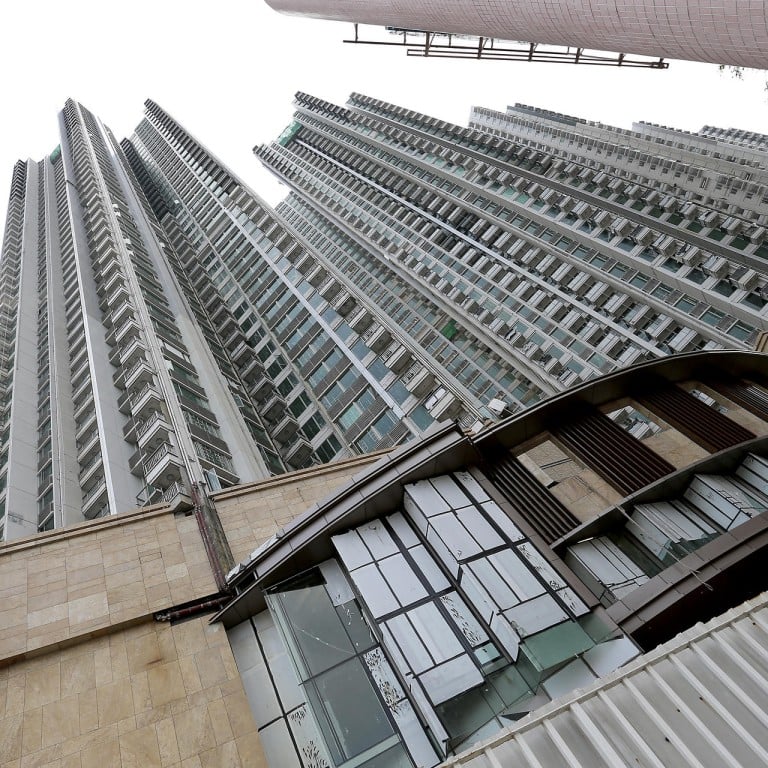 Hong Kong chief executive urged do more on land supply and ease building costs
The chief executive is urged to draft a more comprehensive land supply programme and look at ways to control construction costs
It turns out that introducing cooling measures was the easy part of the government's ambition to tackle the city's housing problem. At the end of his second year in office, experts say Chief Executive Leung Chun-ying needs a more comprehensive land supply programme and should consider alternatives to control construction costs to ensure home prices are contained.
"I expect a more detailed land supply plan in the coming years such as which districts will be the focus, how many units and when they will be produced," said Vincent Cheung Kiu-cho, the national director for Greater China at property consultancy Cushman & Wakefield.
While importing labour has become a sensitive political issue, Cheung urged the government to enhance the use of precast technology to build homes in order to control rising construction costs.
Following the release of Leung's report card on his second year, challenges that lie ahead include the recent pickup in home prices and improved buying sentiment, particularly in the primary market.
Secondary prices rebounded over the past three weeks, according to the Centa-City leading index, which tracks secondary home prices at 100 estates. The index rose 1.05 per cent week on week to 121.6 on Friday, the highest in 41 weeks.
Agents reported an increasing number of record-breaking deals in the secondary market in various districts such as Lam Tin, Sha Tin and Tin Shui Wai.
Developers have experienced a strong take-up, with Cheung Kong (Holdings) selling more than 1,500 units at its 1,717-unit City Point project in Tsuen Wan.
A consortium led by Wheelock, New World Development and MTR Corp sold 290 units at Grand Austin development at the Austin station as of Friday, while Sino Land and K Wah International sold more than 300 units in their joint venture, Mayfair By The Sea, in Tai Po.
The reawakening of the housing market came about a month after the government modified its double stamp duty provision, which was one of the measures announced by the Leung administration to cool the market to help residents upgrade their flats.
The concession means they will no longer have to pay a double stamp duty of as much as 8.5 per cent if they can sell their first home within six months of signing a formal agreement to buy the new one, rather than a provisional agreement. Buyers of pre-sale new-build flats therefore have up to 36 months to sell their first property.
"The modification sent a signal that the government would not issue more measures. Therefore, buyers' confidence recovered," said Cheung, who believes the recovery will not result in any significant rise in prices in view of the forthcoming supply and the measures still in place.
The government has maintained the other cooling measures introduced since Leung took office in July 2012, including higher stamp duties to increase transaction costs, an increase in land supply as well as further credit tightening measures.
The Centa-City index has dropped 4.3 per cent from its peak in March last year at 123.66, with the introduction of the last round of cooling measures and after the new first-hand sales ordinance came into effect from May last year.
Credit Suisse property analyst Joyce Kwock expects the government to focus on supply-side policies in the next 18 months and to undergo consultation on the proposed new mechanism for the land premium agreement in the second half of this year, in a move to speed up land supply.
"There is not much the government can do, except increase supply," Kwock said.
Cheung said the chief executive needed to clearly state the timetable for future flat supply and name the districts - for example, the Northeast Territories and Lantau, to be developed - in order to ensure the annual target of 20,000 units a year could be met.
He also suggested that the government use Singapore as a reference for greater use of precast technology in the construction industry.
In March, Singapore's Ministry of National Development announced that use of prefabricated bathroom units would be mandated for all residential government land sites, aiming to speed up completion of buildings, reduce the risk of on-site accidents as well as saving manpower.
Cheung believes large-scale usage of standardised prefabricated products in construction could cut costs by 10 to 15 per cent.
"If Singapore can introduce measures to mandate the use of prefabricated technology in bathrooms, why can't we?" he said.
According to Rider Levett Bucknall's Tender Price Index, average construction costs in Hong Kong have increased 43 per cent from the last market trough in the second quarter of 2009.
Looking ahead, Kwock said that while some analysts expected a substantial fall in home prices, she believed prices would stabilise at this level before negative news such as US interest rate rises affected the market.
Developers will continue to submit conservative bids on land sites in the wake of increased supply and higher development costs.
"Even when developers are looking for stable residential prices and margins, they would submit conservative tender bids for land sites, especially in light of the more visible land supply pipeline initiated by the government," Kwock said.
To reflect the rising costs, land costs would drop at least 16 per cent, she said.
Kwock believes the recent price recovery will be short-lived as developers rush to sell to achieve higher volume instead of higher prices.
"The recovery in the secondary market is due to the pent-up demand," she said, adding that prices would stabilise when the demand is absorbed.
Hong Kong resident William Tam shares similar views. He had no regrets selling his home in late 2011, despite prices in the past 2½ years not declining as he had predicted.
"At least it has stabilised," said Tam, who sold his 1,300 square foot flat on Kennedy Road in November 2011 when its value rose to more than HK$18 million - about three times what he paid two decades ago. At the time, he made a bet that home prices would fall under Leung administration.
"I still have hopes that home prices will fall when more negative factors such as an interest rate rise and more supply of new flats come on to the market. That could happen next year and I can then buy a home to live in," Tam said.
This article appeared in the South China Morning Post print edition as: Supply seen as key for HK's housing fix