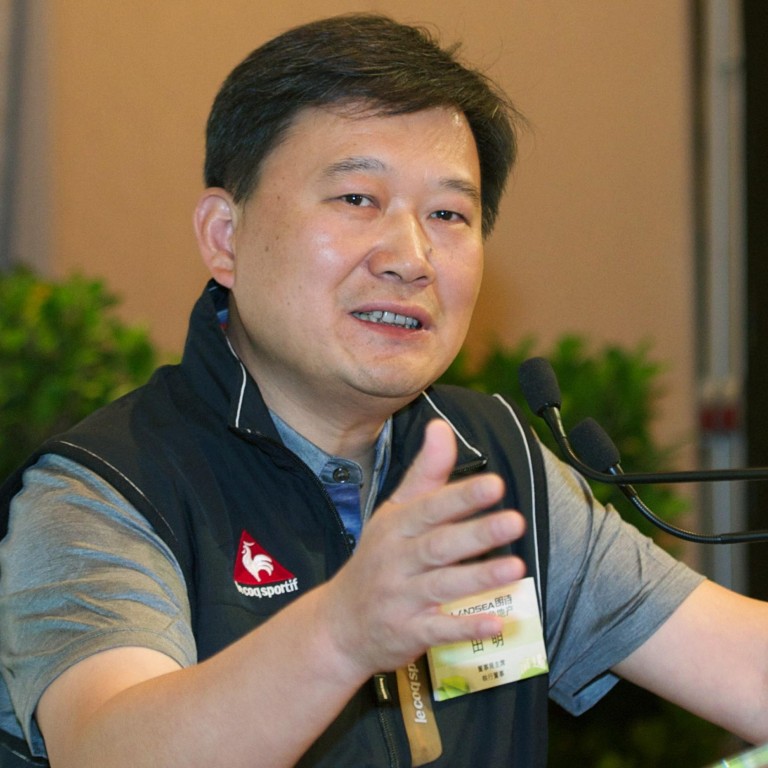 Chinese developer Landsea targets high-end upgraders with green homes
Developer highlights green features in luxury sector while boosting sales to first-home buyers
Medium-sized mainland developer Landsea Group, known for its environmentally friendly focus, is gearing up to build more high-end housing in its product mix on expectations that Beijing will gradually wind back home purchase curbs.
Worsening air pollution has spurred demand from city upgraders for homes with energy-saving features, encouraging mainstream developers such as China Vanke and China Merchants Property Development to become more eco-friendly in their products.
But in an effort to survive the government curbs on second and multiple-home purchases, Landsea has built more for first-home buyers in recent years.
"I believe restrictive measures will be gradually phased out," said Tian Ming, the founder and chairman of Landsea. "Some cities have turned supportive of the property market, and even the central government has sent out a few positive signals."
Landsea aims to put aside 40 per cent of its pipeline to high-end upgraders willing to pay more for the green technologies it builds into its homes, with a further 40 per cent to first-home buyers. The remainder will target people buying modest second homes and senior residents.
The mix strikes a balance between the pursuit of higher profit margins and the need to generate steady sales revenue.
Riding on the green concept, the group saw property sales rise 35 per cent in the first five months of this year from a year earlier, although that was still 10 per cent short of its target due to cooling demand, Tian said. Contracted property sales grew 30 per cent to 11.5 billion yuan (HK$14.5 billion) last year.
Last year, Tian bought a Hong Kong-listed shell company, now called Landsea Green Properties. But sales have yet to start for projects the listed vehicle is engaged in.
Tian was a government official in Nanjing, Jiangsu province, before setting up his own property firm in 2001. Three years later, he started to focus on building environmentally friendly homes and is now a frequent speaker in global conferences on green technology. Such a commitment, backed by green awareness in the market, would help Landsea sail safely through the unfolding downturn, he said.
Green technologies could often add several hundred yuan per square metre to building costs but yield a price premium of several thousand yuan, Tian said, adding that green-conscious buyers had shown they were willing to pay more. He cited a Landsea project that sold at an average 23,000 yuan per square metre, despite a similar development by a leading rival across the street selling for 16,000 to 17,000 yuan per square metre.
The company's ability to sell in a downturn by only offering a modest discount of less than 5 per cent opened the door for cooperation with weaker players that were scratching their heads on how to market and develop their projects, he said.
"That means a widening out of Landsea's profit channels," Tian said. "In the past, we solely relied on heavy capital investment in our own property projects. Now, we can also export our green expertise and charge for the financial and management services we offer. This enables us to add a light-asset business model."
This article appeared in the South China Morning Post print edition as: Landsea targets high-end upgraders