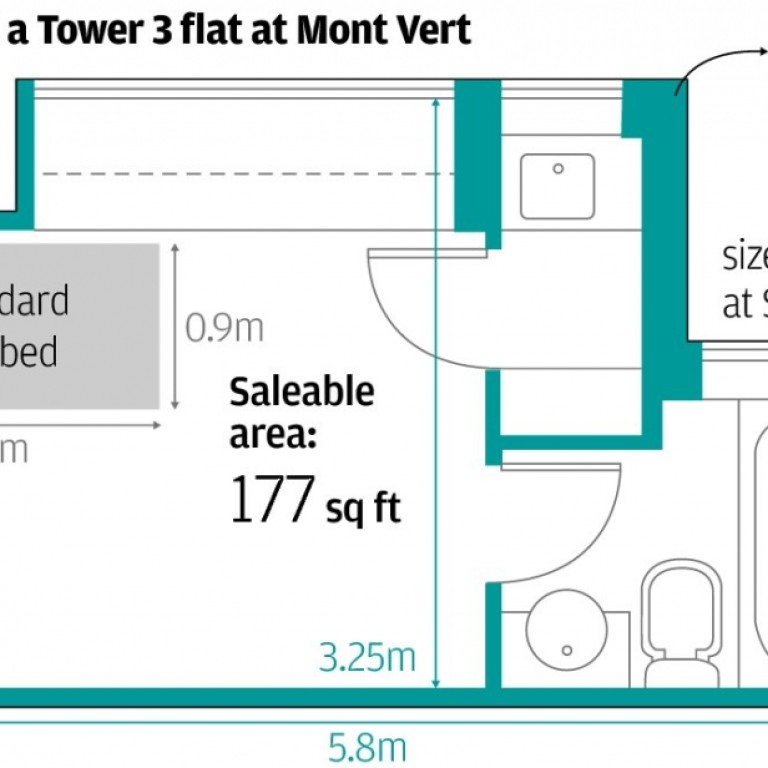 Mont Vert flat cheapest new home at HK$1.94m
A studio flat at Mont Vert in Tai Po is the cheapest new home available for sale in Hong Kong, at HK$1.94 million, according to the price list Cheung Kong released on Thursday for the first batch of units at the development.
The tiny flat has a saleable area of only 194 square feet, which works out to HK$10,031 per sq ft. The smallest, 177 sq ft, unit is not included in the first batch.
Of the 260 units on offer, 43 are studio flats, 20 are two-bedroom units and 197 are three-bedroom units. They are priced at between HK$8,961 and HK$11,162 per sq ft.
The studio flats range in size from 194 sq ft to 195 sq ft and are priced between HK$1.94 million and HK$2.1 million each.
After discounts adding up to as much as 15 per cent, the lowest price for a studio flat is HK$1.65 million. 
"The stunning low price is because of the low land cost. The site was farmland converted to residential use," said Justin Chiu Kwok-hung, an executive director of Cheung Kong.
"In addition, we secured a lower construction cost, as the contract was awarded several years ago."