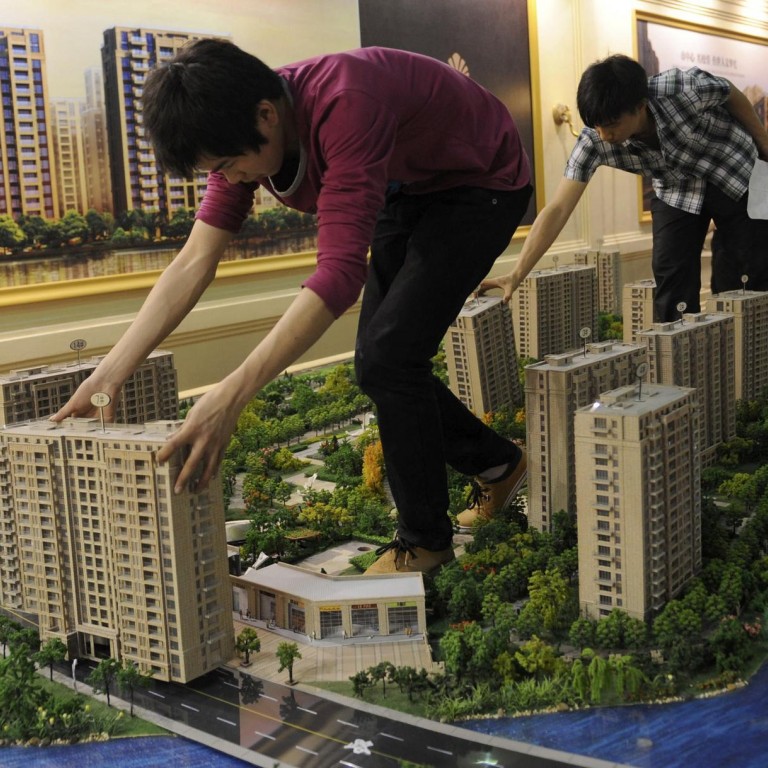 More mainland cities report drop in home prices
Record 55of 70 cities post drop in housing costs, fuelling hopes restrictions on buyers may be revised to stimulate demand
A record number of mainland cities reported a drop in home prices last month, official data showed yesterday, stoking expectations that more regional authorities will relax policies to stimulate demand in a sector crucial to the broader economy.
Analysts said developers needed to cut prices even more in the coming months as the worst had yet to hit the industry - the biggest concern for policymakers for the rest of the year.
Real estate investment directly accounted for 15.6 per cent of the nation's gross domestic product in the first half.
New home prices fell in 55 of the 70 major cities monitored by the National Bureau of Statistics, against 35 in May.
Hangzhou, the capital of Zhejiang province, suffered the steepest monthly drop of 1.8 per cent, accelerating from a 1.4 per cent dip in May.
"We expect the weakening trend of home prices to continue in the next few months," said Edison Bian, the chief China property analyst at UOB Kay Hian.
June recorded the second consecutive month-on-month fall in new home prices in almost two years, according to Reuters' calculation of the official data.
The NBS stopped providing nationwide data since January 2011. But it said new home prices last month slipped 0.4 per cent in first-tier cities and 0.5 per cent in second and third-tier cities from May. In year-on-year terms, prices rose in all the cities except Wenzhou, in Zhejiang.
"The worst of China's property downturn is not yet behind us," UBS chief China economist Wang Tao said in a note on Wednesday, after the mainland reported the worst first-half performance in property sales despite better-than-expected economic growth of 7.5 per cent in the second quarter.
"Developers may speed up construction in the autumn sales season to accelerate sales and digest inventory, but downward pressure on prices and new housing starts will likely grow," Wang said.
Prices of new homes, excluding those subsidised by the government, were still on the rise in Beijing, up 0.1 per cent from May. But they fell 0.7 per cent in Shanghai, 0.4 per cent in Shenzhen and 0.6 per cent in Guangzhou.
"Home price rises have been easing since the start of this year, which is good for people's livelihoods," Xia Qinfang, a deputy director of the Beijing Bureau of Statistics, said yesterday.
Many of the cities tracked have reportedly relaxed home purchase restrictions this year after the housing market first cracked in Hangzhou and soon spread across the nation.
State television reported on Thursday Shanghai had loosened purchase controls, but then denied it an hour later, citing the deputy head of the local housing bureau.
However, the report raised expectations that more cities would lift buying restrictions to stimulate housing demand and boost economic growth, which drove property shares higher yesterday.
China Vanke, the biggest developer by sales, rose 3.25 per cent in Shenzhen and 2.35 per cent in Hong Kong. Poly Real Estate closed 4.12 per cent higher in Shanghai.
"If a first-tier city like Shanghai relaxes home purchase restrictions, the impact will not only be limited within the local market," consultancy Centaline China said.
This article appeared in the South China Morning Post print edition as: Mainland home price fall widens