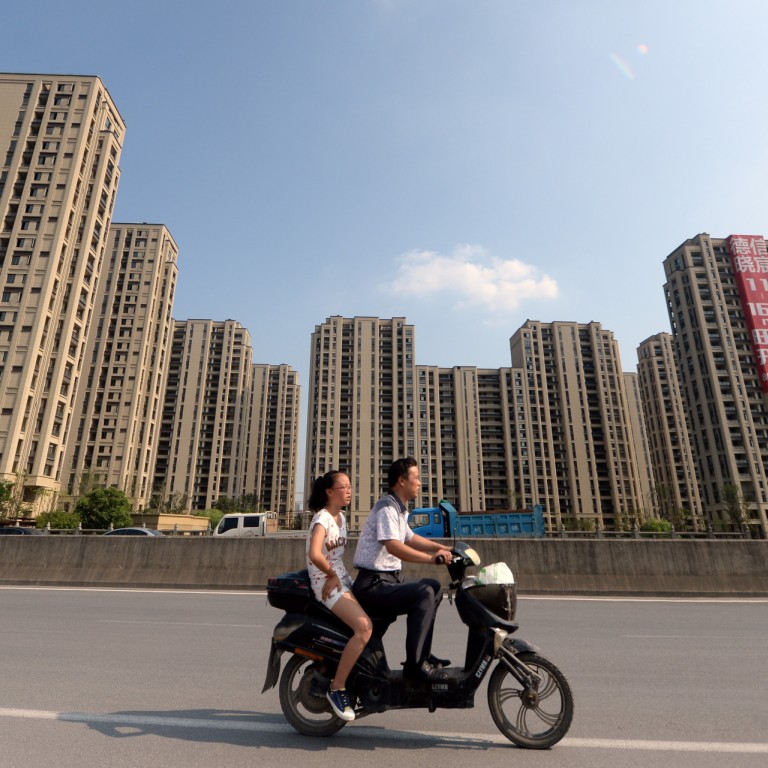 Hangzhou relaxes curbs on homebuyers
Zhejiang capital latest to publicly announce home policy changes, sparking stock rally
The relaxation of housing policies on the mainland boosted property stocks this month but any significant impact on transactions has yet to be seen.
Hangzhou, the capital of Zhejiang province, is the latest city to publicly announce the loosening of restrictions on homebuyers, following in the footsteps of more than two dozen cities.
"The relaxation means policy tightening has reached an end, but the market is not likely to bottom out until the second quarter of next year," said Zhou Chen, a deputy head of the Hangzhou branch at consultancy Century 21st China Real Estate.
Stock investors responded positively to the news despite concerns that developers will post disappointing results when the interim report season begins.
The property index closed 1.36 per cent higher in Shanghai yesterday. In Hong Kong, the sector rose 2.45 per cent.
Hangzhou led the market downturn when developers first cut prices in February, with the sour mood soon spreading across the nation.
"Hangzhou has been hesitating and dared not announce relaxed policies publicly in the past few months, until the central government recently shifted its policy stance," said Chen Huanchun, a deputy head of Head Join Real Estate Consultant.
Chen worries that if hundreds of billions of yuan now circulating in the province were to be relocated to Hangzhou, it may quickly overheat the housing market again.
If there is no objection from the top authorities in Beijing, more cities are expected to follow suit and publicly announce a relaxation in housing policies over the next few weeks, industry analysts said.
The Chinese Academy of Social Sciences, a top government think tank, said in a report on Monday second and third-tier cities should be allowed to gradually loosen home purchase restrictions so the market could correct itself. But the curbs must remain in place for first-tier cities such as Beijing, it added.
Hangzhou yesterday removed all restrictions on home purchases in the suburban districts of Xiaoshan and Yuhang. It also removed curbs on those buying homes larger than 140 square metres in city areas.
This article appeared in the South China Morning Post print edition as: Hangzhou relaxes curbs on property