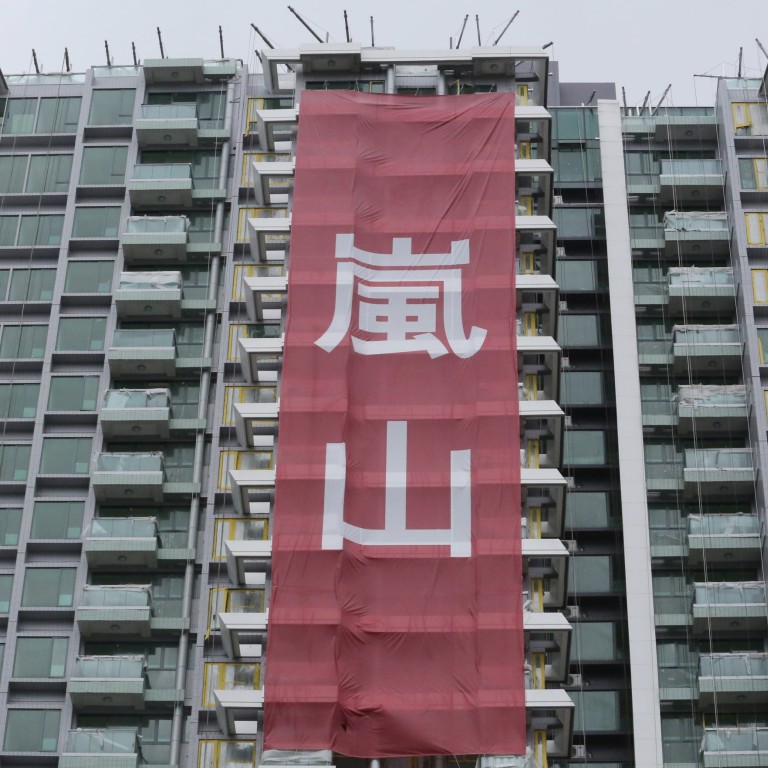 Cheung Kong blames profit fall on developer discounts and incentives
Property company blames dent in sales margins on price discounts and other buyer incentives from local and mainland developers
Cheung Kong (Holdings) said yesterday that its first-half core profit slipped 1 per cent to HK$7.13 billion as price discounts and incentives being offered by developers in Hong Kong and on the mainland to entice buyers have adversely affected the profit margin of property sales.
"We continue to increase our interests in the infrastructure sector and we are focused on exploring new investment opportunities to generate additional stable revenue streams to drive forward our growth momentum," said chairman Li Ka-shing, Asia's richest man, in the company's statement.
After taking into account contributions from Hutchison Whampoa and a revaluation gain from its investment properties, Cheung Kong said its first-half net profit jumped 59 per cent to HK$21.34 billion. Earnings per share for the first half rose 59 per cent to HK$9.22, from HK$5.79 last year.
Turnover, again excluding the contributions from Hutchison, was up 1 per cent to HK$14.74 billion.
Cheung Kong owns 49.97 per cent of Hutchison, just short of majority control to make it a subsidiary.
Not including the contribution from Hutchison, the group's core profit was HK$7.13 billion for the six months to June, 1 per cent under the HK$7.21 billion of a year ago.
Vincent Cheung Kiu-cho, national director for Greater China at property consultant Cushman & Wakefield, said developers' profit margins had been significantly eroded by rising construction costs and stamp duty subsidies introduced to lure buyers.
"Development in New Territories will be hit the hardest as construction costs could double what developers paid for the land in terms of per square foot. For instance, the land cost in Tuen Mun in general is about HK$1,500 to HK$2,000 per square foot, against HK$4,000 per square foot for the construction cost," he said.
Together with price cuts and subsidies for extra stamp duty, he said the property discount would be close to 15 per cent. "Such sweeteners may be reduced once developers see property sales rebound but it is unlikely they will cut all of the discounts," he said.
Cheung Kong's property sales in the first-half edged up 1.62 per cent to HK$12.52 billion as government cooling measures to curb demand in Hong Kong and on the mainland took their toll. The disposal of the company's Kingswood Ginza property in Tin Shui Wai dragged down rental income by 5.8 per cent to HK$943 million.
In Hong Kong, the firm said sales from Trinity Towers in Sham Shui Po, City Point in Tsuen Wan, Mont Vert in Tai Po and the soon-to-be released Hemera development in Tseung Kwan O should contribute to the firm's second-half performance.
Over the weekend, Mont Vert's phase one in Tai Po sold 400 out of 492 units after it offered price discounts to buyers of up to 15 per cent price.
This article appeared in the South China Morning Post print edition as: Cheung Kong's first-half core profit slips 1 pc