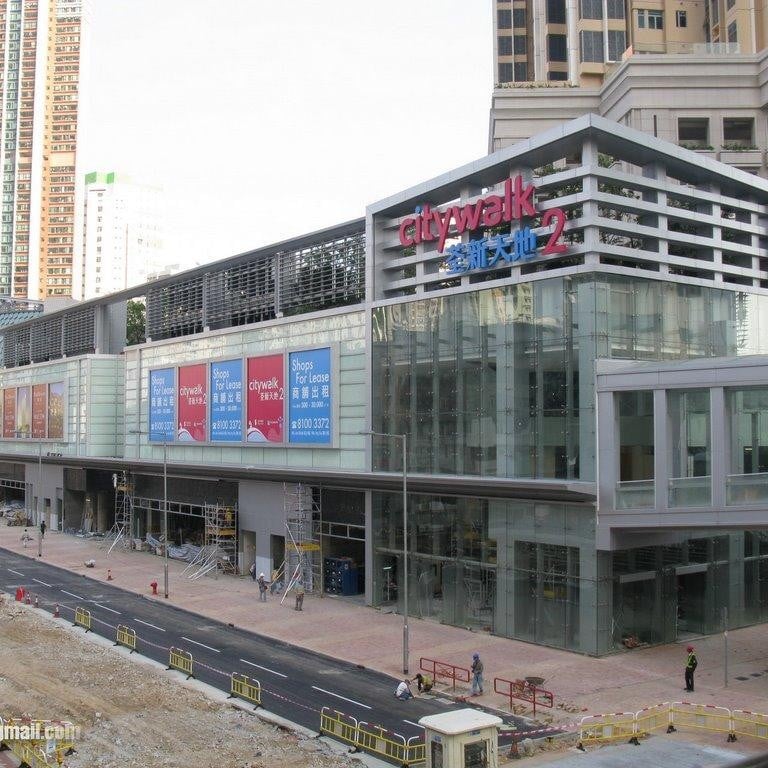 Pricey Tsuen Wan site could put off developers
Bidding is expected to be cautious for the small site in Yeung Uk Road near Citywalk 2 mall
Developers are expected to be cautious in bidding for a commercial and residential site in Tsuen Wan because of the large investment required.
Tendering for the site and another small residential site in Ma On Shan will close on Friday.
Surveyors estimated the commercial and residential site at Yeung Uk Road in Tsuen Wan to be worth between HK$4.53 billion and HK$5.33 billion, or between HK$4,250 and HK$5,000 per square foot of gross floor area.
The site, next to Citywalk 2, a regional shopping centre, covers an area of 152,417 square feet.
The winning bidder could build a residential project with at least 790 flats and a hotel or office development.
It could yield a maximum residential floor area of 423,700 sq ft and a maximum commercial floor area of 643,200 sq ft.
"The Urban Renewal Authority's [HK$18 billion] Kwun Tong project was withdrawn from tendering on Tuesday. It shows that developers have turned cautious on projects requiring a large investment, even if the site is at a good location," said Alvin Lam, a director at Midland Surveyors.
"Since the land price of the Tsuen Wan project will be higher than HK$4 billion, only major developers will be able to afford it. But their offers will be conservative," he said.
Lam said another factor that might give developers pause is that under the land lease, the winning bidder must build a public open space on the site.
The developer could build a hotel or an office building in addition to a residential project.
Lam estimated the investment return from building a hotel would be higher than from an office project.
"There is plenty of office and industrial supply in the area," Lam said.
"They will face strong competition in office development. By contrast, the demand for hotels is strong. I think the site will attract developers with hotel development experience to join the bidding," he added.
Vincent Cheung Kiu-cho, national director for Greater China at consultancy Cushman & Wakefield, expects the prices of the flats to reach HK$12,000 per square foot when the Tsuen Wan residential project is released for sale.
The 33,368 sq ft Ma On Shan site at Hang Kwong Street could accommodate a 180-flat project with a maximum gross floor area of 115,089 sq ft.
Surveyors estimated the site to be worth between HK$380 million and HK$460 million, or between HK$3,300 and HK$3,997 per square foot.
"Since a nearby site was sold for HK$3,515 per square foot in June, I think the new site will be sold at a similar price," Lam said.
"The site will also attract more bidders, because many small developers can afford the investment."
This article appeared in the South China Morning Post print edition as: Costly Tsuen Wan investments may put off developers