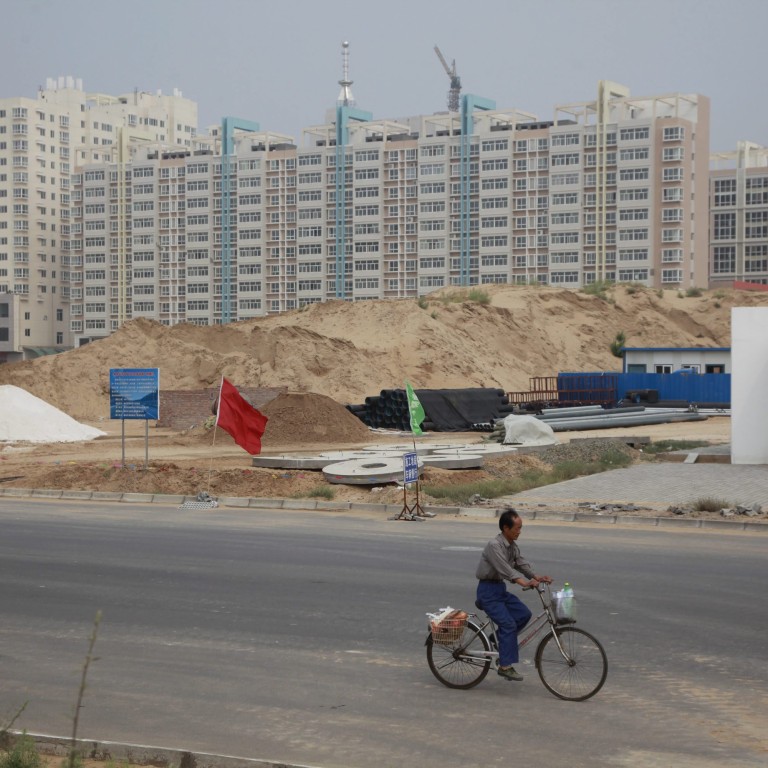 China South City buys 8 parcels in Xian for 1.48b yuan
China South City (CSC), a mainland developer of logistics property and trade centres, has bought the land use rights of eight parcels in Xian in Shaanxi province for a total of 1.48 billion yuan (HK$1.86 billion).
The total area of the site is 893,271 square metres, with attributable gross floor space of about 2 million sq metres, a company filing with the Hong Kong stock exchange on Monday night said.
CSC bought the parcels at auctions held in the past three months and a year ago by the provincial capital's land and resources bureau.
The firm is building a logistics project in Xian with a total planned area of 10 million sq metres and gross floor space of 17.5 million sq metres.
Phase 1 of three phases is under construction, and trial operations have begun at the logistics centre.
"The acquisitions will enable the group to develop the Xian project, which is strategically important to the group's long-term prospects as well as the broadening of its revenue base," the firm said.
As is its usual practice, CSC said, part of the property will be offered for sale, and the rest will be retained by the company to lease out.
CSC has similar projects in Shenzhen, Nanning in Guangxi, Nanchang in Jiangxi, Harbin in Heilongjiang, Zhengzhou in Henan, Hefei in Anhui and Chongqing.
The developer reported a 79.9 per cent jump in its annual revenue to HK$13.5 billion as of March 31, with earnings per share rising 22.1 per cent to 56 HK cents.
The company's shares had risen 0.26 per cent to HK$3.87 at 10.34am on Tuesday.