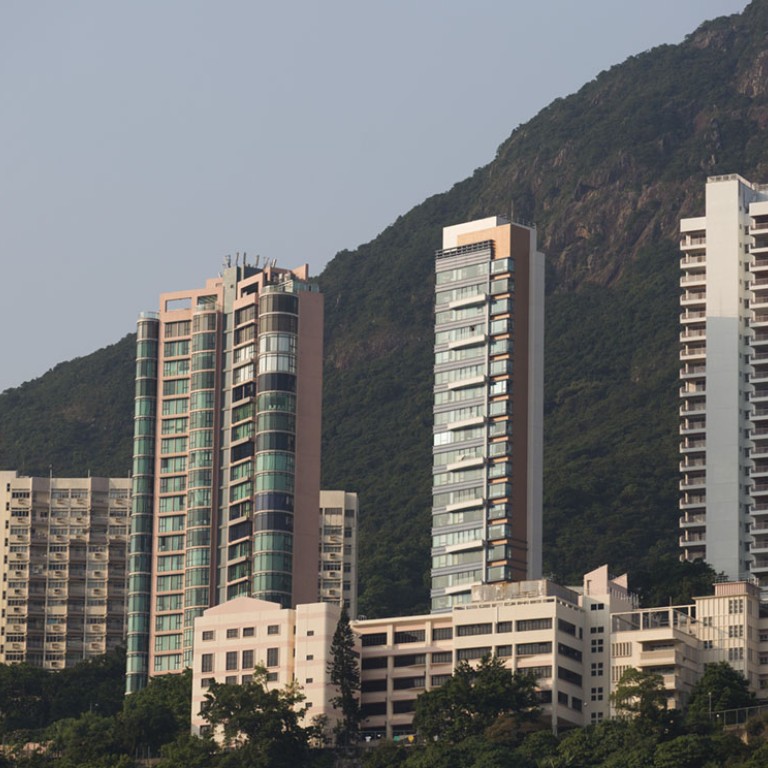 Land sale attracts keen interest as developers bank on smaller flats
Tender for sites in Ma On Shan and Tsuen Wan sees overwhelming response as developers bank on strong demand for smaller flats
The tender for two residential sites in the New Territories received an overwhelming response yesterday, a fresh sign of confidence among developers that demand for smaller flats will stay strong over the next three years.
A small Ma On Shan residential site attracted 16 bidders, while a large commercial and residential site in Tsuen Wan got 11 bids.
"The response was good. It shows the strong property sales and increasing prices in recent months have restored developers' confidence in land acquisition, particularly for the mass residential site," said Vincent Cheung Kiu-cho, a national director of Greater China at consultant Cushman & Wakefield.
The latest Centa-City Leading Index by Centaline Property yesterday surpassed the previous market peak in March last year to reach a record 124 points. The index reflects property price movements in 115 major luxury and mass housing estates from July 14 to 20.
With the government restrictions on the number of flats in the latest tender, both sites are limited to mid to small-sized units.
The Ma On Shan site at Hang Kwong Street could provide at least 180 flats with an average size of 630 sq ft. The Tsuen Wan site, next to City Walk 2, could see 790 units of 530 sq ft.
"Many new mass residential projects recorded strong sales in recent months. The significant growth in rents also proved to developers that the demand from end-users is strong. That's why the tender attracted developers," Cheung said.
Developers were also attracted to the Tsuen Wan site because it allows for an office development.
"But developers' interest in the New Territories is limited to mass residential sites only. The demand for flats ranging in size between 800 and 1,000 sq ft remains weak," Cheung said.
Large developers such as Sino Land and Cheung Kong (Holdings) submitted bids for both sites.
The Ma On Shan site also attracted small developers including Far East Consortium International, Wang On Group, Soundwill Holdings and Chuang's China Investments.
Surveyors said the site could be worth between HK$380 million and HK$518 million, or between HK$3,300 and HK$4,500 per square foot. The 33,368 sq ft site could yield a maximum gross floor area of 115,089 sq ft.
Henderson Land Development, Tai Cheung Holdings and office developer Billion Development are among the bidders for the Tsuen Wan site. Hotel developers Dorsett Hospitality International and Magnificent Estates also submitted bids.
Surveyors said the commercial and residential site at Yeung Uk Road could be worth between HK$4.53 billion and HK$6.1 billion, or between HK$4,250 and HK$5,700 per square foot of gross floor area.
The 152,417 sq ft site could provide at least 790 flats and a hotel or office development from the maximum residential floor area of 423,700 sq ft and commercial floor area of 643,200 sq ft.
Alvin Lam, a director at Midland Surveyors, said the tender response was better than expected "because housing demand in the districts is strong and the sites are close to MTR stations".
This article appeared in the South China Morning Post print edition as: Land sale attracts keen interest