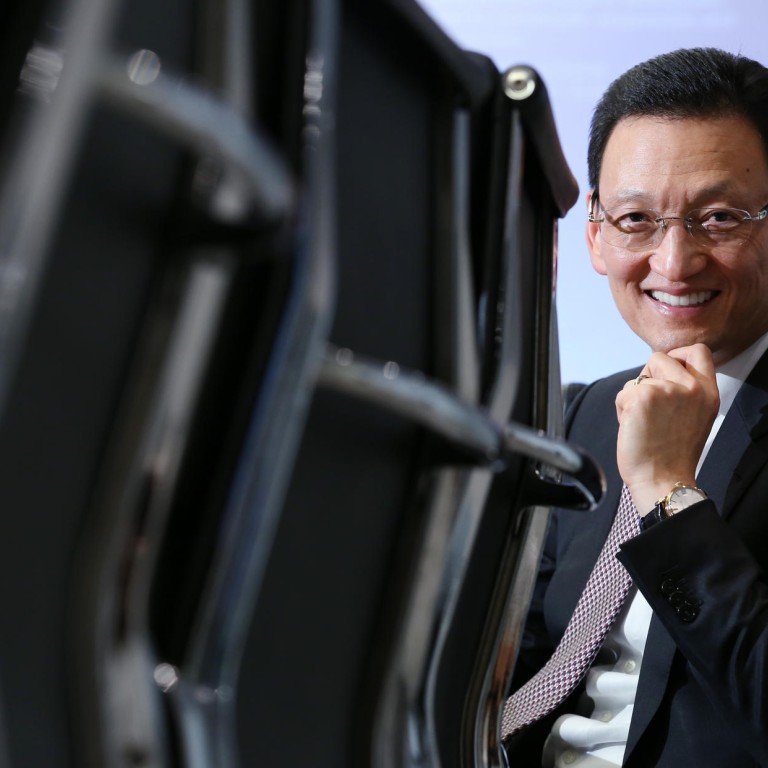 Hysan Development ready to seize opportunities in luxury market
Developer targets high-end tenants seeking to consolidate their store networks amid slowdown
Hysan Development, the largest landlord in Causeway Bay, believes it can seize the opportunities from the consolidation of store networks undertaken by luxury brands as a slowdown in retail sales gathers pace.
Deputy chairman Lau Siu-chuen, who raised eyebrows two years ago with his forecast of slowing sales in a sector propelled to double-digit growth rates by mainland tourists, said Hysan was keen to lure high-end tenants on the lookout for locations that offered better value.
Despite the accuracy of his call on the retail slowdown, Lau said the outlook for the sector was "not pessimistic".
"Retail sales are largely dependent on economic growth and the wealth effect of the property market. The improvement in the United States and the mainland Chinese economies will have a positive impact on Hong Kong," he said. "Now we have seen Hong Kong property prices have actually hit a record."
The gains in the property market would have a balancing effect on retail sales. Lau said: "I don't think retail sales will see negative growth this year."
Earlier this year, Hysan forecast retail sales would grow 4 to 5 per cent this year.
Lau believes many retailers had expanded too aggressively over the past decade, with "business models based on compound growth of 20 to 30 per cent a year".
Over-expansion led to what he calls "a fast-fashionising" of many international brands as outlets became too commonplace.
"Now they realise they made a mistake on the mainland and in Hong Kong. Some retailers have begun to downsize and cut store numbers," Lau said.
To Hysan's advantage, these brands would now focus on locations that offered sufficient shopper traffic, retail sales and prestige, he said.
"Lee Gardens One and Two met their requirements. And it is one of the few shopping complexes with many street-front shops. That's why luxury brands have shown a strong interest in Lee Gardens over the past 18 months," he said.
"Large luxury goods conglomerates are also looking for space for upcoming brands," he said, noting brand fatigue towards some established players.
The changing environment has also seen US brands become a strong source of demand. "[They] are willing to pay top dollars," Lau said. "In the past, they found it difficult to rent a store in prime locations because European brands usually had bundled deals with landlords to rent the shops in Hong Kong and on the mainland."
After the European brands turned cautious on expansion, US labels gained an opportunity to boost their presence in Hong Kong. Ralph Lauren has leased a 20,000 sqft shop at Lee Gardens Two as its flagship store, which will open next month.
Lau said international brands still had confidence in Hong Kong, although protests against mainland tourists had dampened the interest of some.
This article appeared in the South China Morning Post print edition as: Hysan keen to tap opportunity in luxury sector