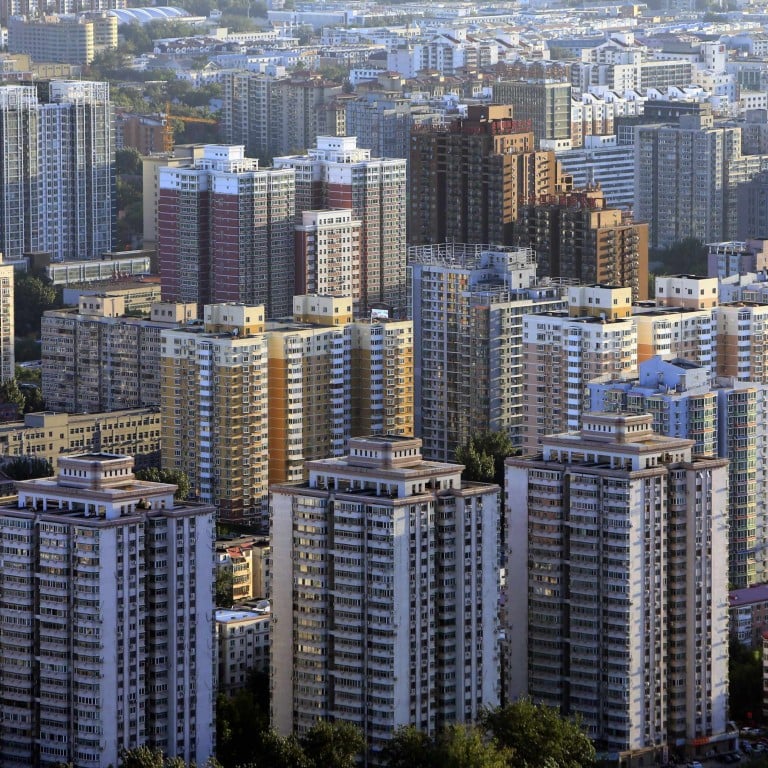 Cost focus helps Country Garden and China Resources Land boost margins
Strategyhelps Country Garden and China Resources Land boost net profit margins for first half as rivals struggle amid downturn
Controlling costs helped mainland developers Country Garden Holdings and China Resources Land improve their net profit margins for the first half, bucking the industry trend in a market downturn.
Country Garden's net profit margin rose to 14.2 per cent from 11.7 per cent from the previous period while China Resources Land's climbed to 13.3 per cent, slightly higher than the 12.7 per cent for the same period last year and 13.2 per cent for the whole of last year, according to the interim reports of the developers.
Like their rivals, the two developers face uncertainties over meeting their annual sales targets this year given the slump in the market.
Country Garden has targeted 128 billion yuan (HK$161 billion) and China Resources Land, 70 billion yuan, for the year.
Country Garden said it planned to launch 37 projects in the second half, up from 22 in the first six months. In the first seven months, its contracted sales reached 65.03 billion yuan.
"I believe we can hit the target," said Mo Bin, the company's president and executive director, after it reported a 14.1 per cent rise in core net profit, which excludes property revaluation gains, to 4.7 billion yuan.
Confidence that Country Garden will be able to grow contracted sales and contain debt pushed global ratings agency Standard & Poor's to upgrade its credit rating last month to BB-plus from BB.
But credit analyst Christopher Yip noted the Guangdong-based developer was exposed to market risks in the mainland's third and fourth-tier cities as well as execution risks in a number of projects in Malaysia and Australia.
The company trimmed its cost of sales and administration to 5.7 per cent of the contracted sales in the first half from 7.2 per cent a year earlier.
Meanwhile, China Resources Land said it was confident of achieving its full-year sales target even as contracted sales in the first half fell by nearly a quarter.
The property flagship of state-owned China Resources Holdings announced yesterday that it had signed a memorandum of understanding to acquire several property projects from its parent firm, including the Dachongcun project and the Sanjiu Yinhu project in Shenzhen.
The company posted an 83.7 per cent year-on-year rise in core profit to HK$3.69 billion.
Along with the unbooked contracted sales of 67.38 billion yuan before the end of last year, the company had total contracted sales of 97.2 billion yuan available for booking from this year.
"Against the backdrop of the improving economy, gradual easing of credit policy and loosening of home purchase restrictions in more cities, the group is confident of achieving its full-year contracted sales target," chairman Wu Xiangdong said.
Country Garden recommended no interim dividend, while China Resources Land announced 8.5 HK cents per share, up 16.4 per cent from a year ago.
Shares of Country Garden ended flat at HK$3.73 yesterday. China Resources Land jumped 7.57 per cent to HK$18.18.
This article appeared in the South China Morning Post print edition as: Focus on costs lifts mainland builders