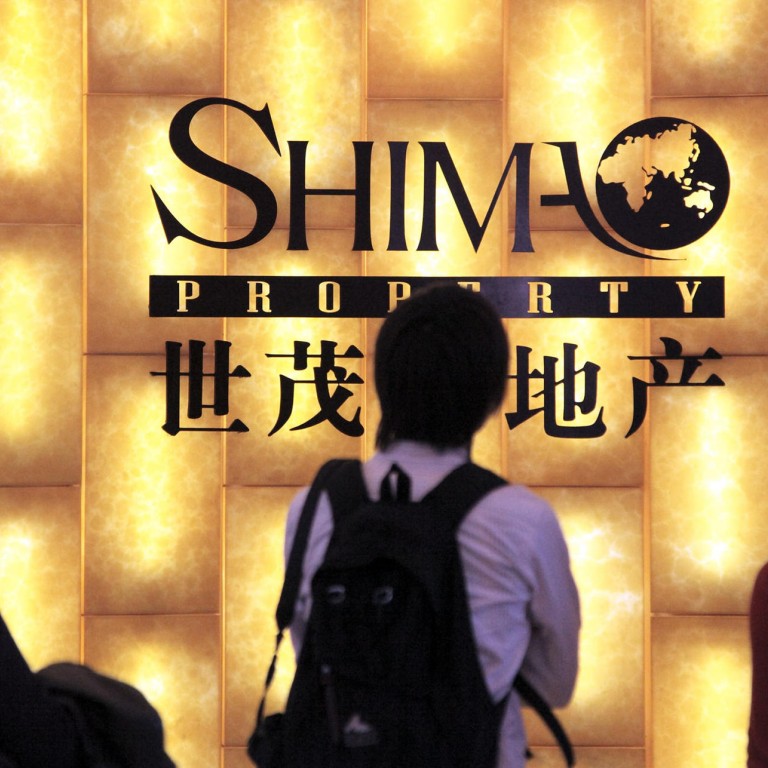 Shimao's net jumps, but weak sales spur cut in R&F's target
Drop in turnover forces R&F to lower the bar in the wake of a price war
Shimao Property Holdings reported a 20.5 per cent jump in first-half net profit yesterday, but falling turnover prompted fellow developer Guangzhou R&F Properties to cut its full-year target for contracted sales by 14 per cent.
Net earnings at Shimao rose to 4.18 billion yuan (HK$5.25 billion) on a 42 per cent surge in revenue from the same period last year to 23.68 billion yuan.
The company will pay an interim dividend of 30 HK cents per share. No dividend was declared a year ago.
Excluding revaluation gains on investment properties, underlying profit rose 21.2 per cent to 3.63 billion yuan.
Shimao vice-chairman Jason Hui Sai-tan said: "Although mainland developers are facing the problem of decreasing profit margin, Shimao's net profit margin dropped only 2.4 percentage points to 17.2 per cent."
He said the company was able to achieve a more robust profit margin because of its better cost control and prime development sites. But he forecast the profit margin would drop slightly in the second half as Shimao tried to boost sales.
The firm generated more than 32.1 billion yuan from contracted sales in the first half. It will launch sales of flats worth 10 billion yuan each month from September to November.
"We will be under pressure during the period. It is true that many local governments have removed restrictions on buying flats. But we haven't seen sales rebound so far," Hui said.
"Some cities have relaxed the rules on mortgages. I still have confidence in achieving our full-year target for contracted sales of 80 billion yuan."
In contrast, R&F chairman Li Sze-lim said the firm had reduced its full-year target for contracted sales from 70 billion yuan to 60 billion yuan.
The company generated 25.8 billion yuan from contracted sales in the first half, 39 per cent more than a year earlier, but only 36.9 per cent of its target.
"We cut our sales target because of the price war," Li said, adding that the company would not offer steep discounts.
R&F's first-half net profit rose 8 per cent year on year to 1.58 billion yuan, but turnover fell 4 per cent to 9.82 billion yuan.
Profit from property development plunged 37 per cent to about 788 million yuan. However, profit from property investment soared 135 per cent to 1.08 billion yuan. Net loss from the hotel operations widened 33 per cent to 148 million yuan.
This article appeared in the South China Morning Post print edition as: Shimao confident of hitting target as net soars