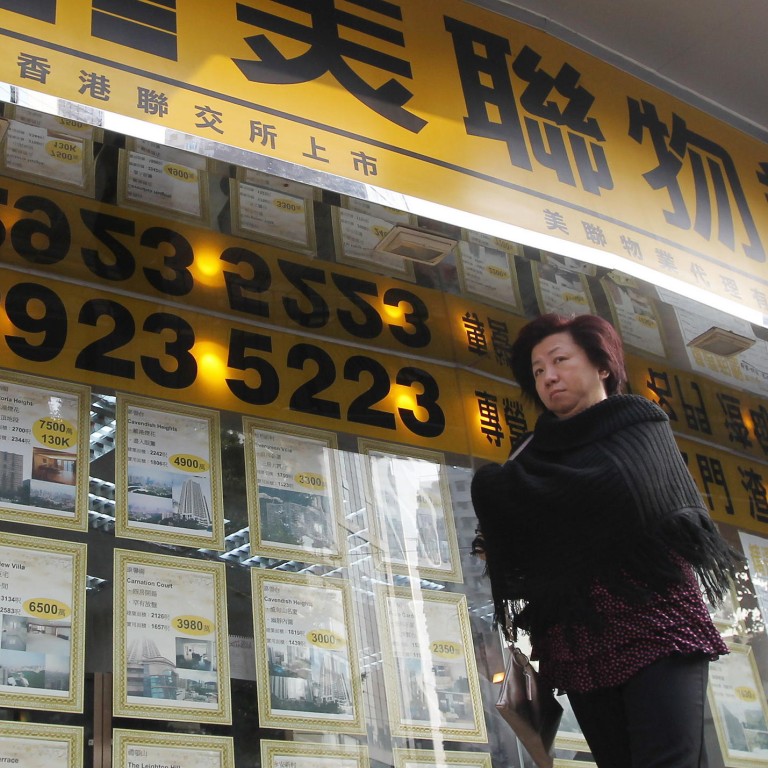 Midland losses narrow as new homes sales rebound
Turnover rises 8.1pc but the company chairman says he expects the second half to remain hard
A sharp rebound in sales of new homes and cost control measures helped Hong Kong's only listed realtor, Midland Holdings, to cut losses by more than half in the first six months of the year.
Chairman Freddie Wong Kin-yip, however, said he expected the second half to remain difficult given the decline in property transactions.
Midland narrowed its net loss by 62.4 per cent from a year ago to HK$35.78 million, it reported yesterday. Turnover - mostly commission fees - rose 8.13 per cent to HK$1.86 billion from HK$1.72 billion as developers launched new projects at steep discounts.
Last week, Midland initiated legal action against its second-largest shareholder, real estate fund Apex Benchmark, and its chief operating officer Bondy Mau Wang-bong, for defamation. Mau had criticised Midland management - dominated by Wong and his family - for doing a bad job and overpaying itself.
"In the property agency industry, it's now survival of the strongest and the competition is expected to remain this tough for some time," Wong said after announcing the results.
He forecast home prices to remain flat in the second half after increasing 3 per cent in the first.
"We have seen buoyant sales of mass homes mainly because of the release of pent-up demand after the government's adjustments in the double stamp duty. But the question is, how long will it last? The market outlook remains uncertain."
He said the market would be dominated by new home sales as developers continued to cut prices and subsidise stamp duty to entice buyers.
In the first half, HK$63 billion of new homes were sold, up 59 per cent from a year ago, according to Midland data.
Ricky Tam Siu-hing, a director of Champlus Asset Management, said Midland's performance was improving.
"As agents are at the forefront of the real estate industry, Midland's results are seen to be a reflection of the improvement in the property market," Tam said.
But Susanna Leung Sze-wai, a senior research analyst at brokerage CLSA, said property agents needed to spend more on rebates to encourage home-seekers.
Midland's expenses on rebates jumped 82.43 per cent to HK$311.36 million in the first half. Managing director Pierre Wong Tze-wa said the industry norm for agents was to transfer to buyers 1 per cent commission fee from the 2 per cent to 3 per cent they get from developers.
Deputy chairman and Wong's daughter Angela Wong Ching-yi attributed the narrowing losses to the closure of 12 outlets and cuts in rental, advertising and salary expenses. "At the same time, we strengthened our sales team by hiring 160 agents to increase market share," she said.
Midland shares rose 2.08 per cent to HK$3.93 yesterday.
This article appeared in the South China Morning Post print edition as: Midland losses narrow as new home sales rebound