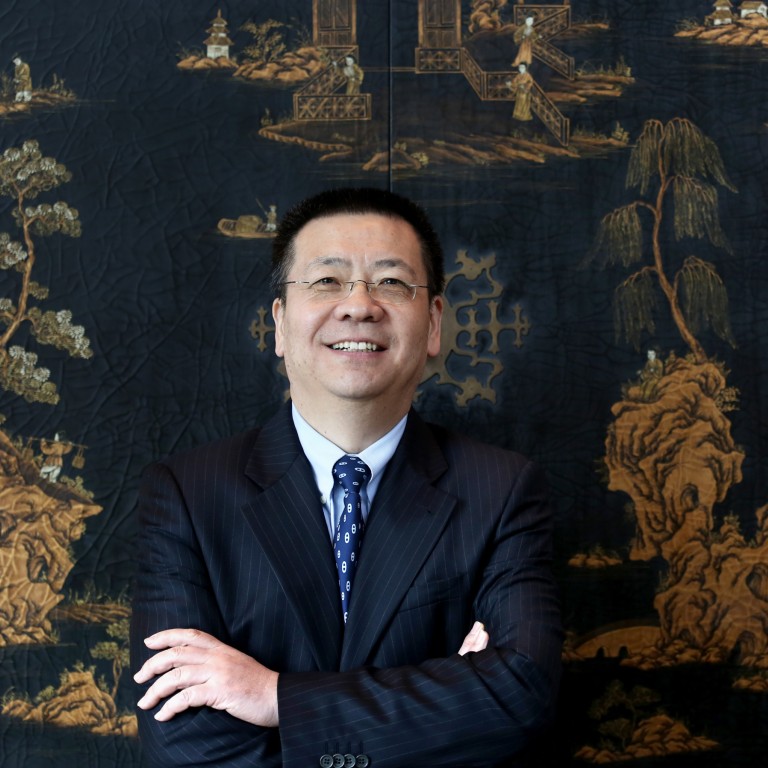 Beijing Capital Land to speed up retail outlet expansion
Developer is teaming up with fund houses to cut its debt ratio while improving profit margins
Hong Kong-listed Beijing Capital Land plans to speed up retail outlet expansion on the mainland's prosperous southeastern coast and along the Yangtze River to boost sales revenue and help the developer weather an industry downturn.
Outlets that house top global brands such as Armani and Gucci often drive up prices of adjacent homes, said company president and chief executive Tang Jun.
He told the that cities including Nanjing, Wuhan, Hefei, Xiamen, Chengdu and Chongqing are now on the company's radar, after openings in Beijing, Kunshan near Shanghai, Huzhou in Zhejiang province and Wanning in Hainan.
"We are looking at cities with GDP of over 200 billion yuan [HK$252 billion] and population of bigger than five million," Tang said after the company reported an 18 per cent rise in net profit to 661 million yuan in the first half.
The next two months will be crucial for Beijing Capital Land and other mainland developers. The firm said its January-August contracted sales rose 33 per cent to 12.5 billion yuan, while its full-year target is 28 billion yuan.
Its first overseas project, in Sydney, contributed 6 per cent to sales, the fourth-largest behind 41 per cent in Beijing, 21 per cent in Tianjin and 10 per cent in Chongqing.
As overall monetary policy remains tight in China, despite an expected mortgage loan relaxation in the next few months, developers are increasingly taking a minority stake in projects by partnering with fund houses who take the majority share - a pattern that has long been widespread in other countries.
Beijing Capital Land is teaming up with Citic Capital and some foreign funds to cut its debt ratio while also improving profit margins, as it can charge partners management fees as well as commission for better-than-expected investment returns from projects, Tang said.
More importantly, developers can make more flexible use of such funds, including those from insurance firms, although they may cost more than bank loans, which have to go directly to third-party suppliers and cannot be used to pay land premiums.
"Bank loans are often idle, for example for three months in a year while you still need to pay the interest," Tang said. "Insurance funds cost slightly higher but their use is more flexible and the maturity is often longer."
Tang Jun shares his views on the company's strategy and plans to expand overseas in C-Suite
This article appeared in the South China Morning Post print edition as: Beijing Capital Land to step up retail expansion