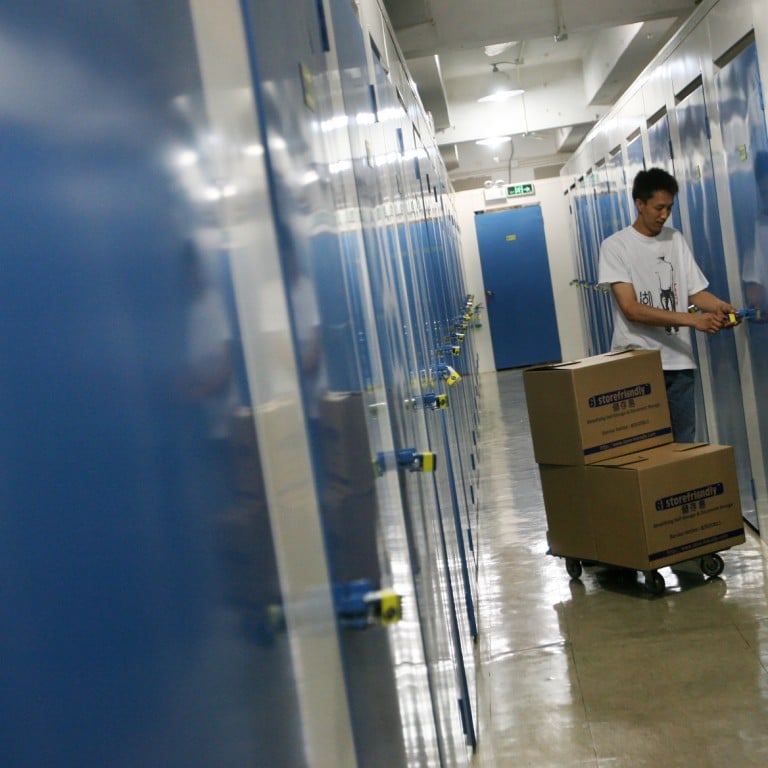 Self-storage business draws investor interest
Tight living spaces, enhanced security and improved infrastructure boost demand in niche market
When Kevin Chan started out in Hong Kong's self-storage business in 2002, he believed the market had potential due to the high-density living in the city.
Twelve years later, the small sector has become more attractive as demand grows amid tight living spaces and improved security and infrastructure.
"In the beginning, most of our clients were expatriates who stayed in Hong Kong for the short term and needed space for storing their bulky or infrequently accessed items," said Chan, chief executive at Store Friendly Self Storage Group.
"But now we have 60 per cent of clients from the middle-income class who want to store clothes, ski gear and collections from wine to toys."
His company has more than 40 storage centres comprising a total area of about 1.2 million sqft, or more than 40 per cent of the market share in Hong Kong.
"Hong Kong's living space is too small. They need extra space for storage," he said.
According to a Colliers International estimate, about 852,000, or 76 per cent of private residential units in Hong Kong, lack dedicated storage space.
Based on this estimate and using conservative assumptions, there is demand for more than 6.15 million sqft of self-storage facilities, according to the report.
Current supply was less than half that, at 2.8 million sqft, the property consultant said.
"Self-storage is a niche sector in the property market, and till now has been largely overlooked," said Arthur Yim, the manager of research and advisory services at Colliers International Hong Kong.
"Yet with Hong Kong people becoming more accustomed to using self-storage, plus the benefits of stable rental income and premium yields, it's a sector that looks set for significant growth."
According to Colliers, if a property is bought for conver- sion into self-storage, the acquisition cost accounts for more than 85 per cent of the total investment amount, assuming a 20,000 sqft site. In this case, the inter- nal rate of return over a nine- year lease period is about 15 per cent.
Chan said scale, accessibility and services were the key factors.
"If the scale is less than 10,000 sqft, it is difficult to make it a success," he said.
Regardless of the size of the facility, the staff requirements for operating self-storage sites are virtually identical.
The sites also provide a climate-controlled environment, which is hard to achieve in a private flat, 24-hour accessibility, along with security systems such as closed-circuit television.
Chan charges clients HK$800 to more than HK$2,000 a month for storage units.
This article appeared in the South China Morning Post print edition as: Self-storage business draws investor interest