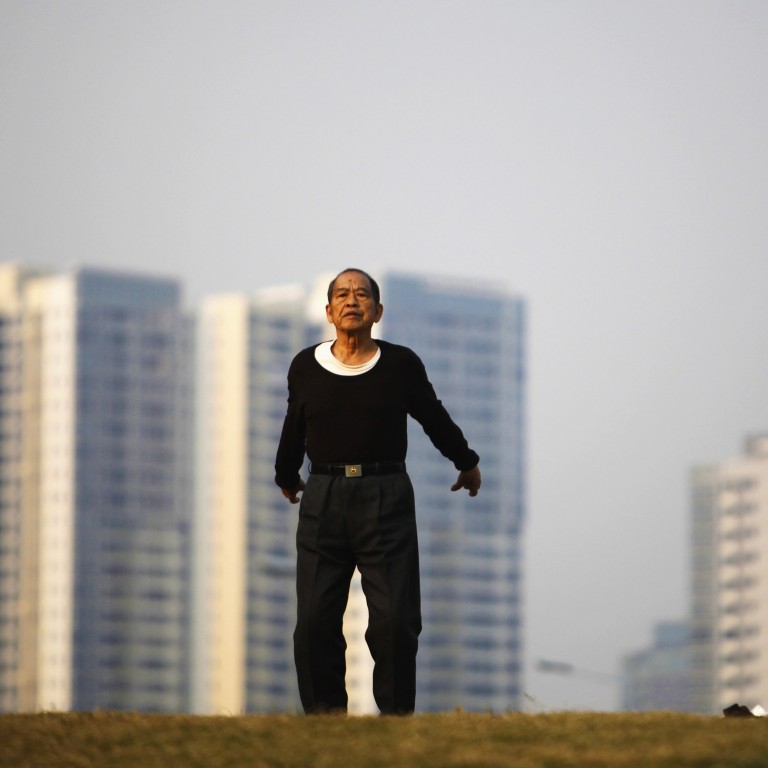 New home prices climb in Hangzhou and Guangzhou
Beijing suffers biggest fall among 10 key cities despite loosening of some homebuying restrictions
Average new home prices in Hangzhou and Guangzhou picked up in August on positive policies, but eight other key mainland cities tracked by the SCMP-Creda index suffered a fall.
Beijing saw its biggest month-on-month fall so far this year of 9.27 per cent in August. That was also the deepest decline last month among 10 big cities in the index, a collaboration between the and consultancy China Real Estate Data Academy (Creda).
Other cities, such as Shanghai, Chengdu in Sichuan, Wuhan in Hubei, Chongqing, Tianjin, Nanjing in Jiangsu and Shenzhen, saw a drop of between 0.67 per cent and 6.05 per cent.
"Most cities still suffered falling home prices due to uncertain policies and a slack season," said Chen Sheng, Creda's dean and a property industry veteran.
The mainland's property market started to falter under a glut and tight credit in February when two developers in Hangzhou slashed prices to boost sales.
In recent months, almost 40 cities have either scrapped or loosened purchase restrictions to stimulate housing demand. However, mortgage loans remain tight and expensive, crimping the impact of such an incremental policy relaxation.
Analysts expect local governments to do more, including cash subsidies, to help revive a housing market that is crucial to economic growth. They also said mainland developers needed to further cut prices to entice buyers and achieve their sales targets.
Hangzhou has lifted home purchase controls in two steps and its average new home price rose 3.28 per cent last month from July to 15,501 yuan (HK$16,540) per square metre, while the city's property transactions also jumped 57 per cent during the period to 938,000 sqmetres.
In Guangzhou, the government unveiled a strategic plan to develop its Nansha new district into a high-end community for people working in prosperous Guangdong province as well as in Hong Kong and Macau.
That pushed up the southern city's average new home price by 3.34 per cent in August from July to 15,438 yuan per square metre.
Loosening purchase restrictions also drove up total property transaction volume in the 10 cities to a three-month high of 9.06 million sqmetres in August.
In year-on-year terms, new home prices were still on the rise in seven of the 10 cities, with Wuhan leading the gainers at a pace of 15.1 per cent.
Beijing was the biggest loser, with the average new home price falling 9.34 per cent last month from a year earlier.
Shanghai was the most expensive among all 10 cities with the average price at 26,335 yuan per square metre, more than triple that of the cheapest city of Chengdu at a level of 7,258 yuan per square metre.
This article appeared in the South China Morning Post print edition as: Hangzhou, Guangzhou prices up in August