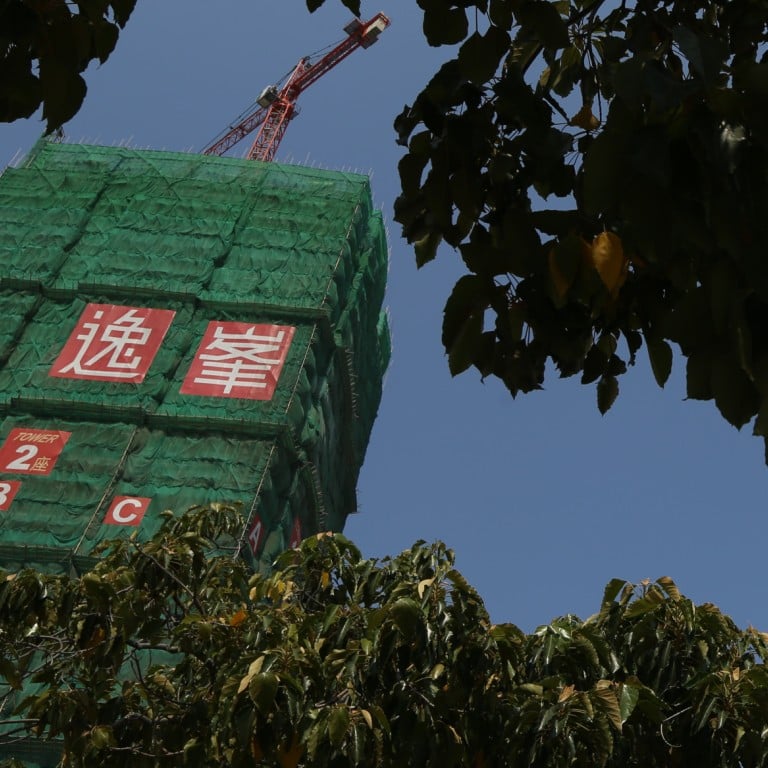 Fanling residential site attracts 23 bidders as demand remains strong
Small residential site attracts 23 bidders as developers seek to tap into pent-up demand
A small residential site in Fanling attracted 23 bidders yesterday although the site is far from the city centre, with surveyors estimating it could be worth between HK$525 million and HK$693 million, or HK$2,500 and HK$3,300 per square foot.
"Housing demand remains strong. I'm not worried there will be an over supply in the New Territories. If we won the tender, we will build small flats on the site," said Quinly Wan Tsz-mei, deputy general manager of K Wah Real Estates, the subsidiary of K Wah International.
The development scale of the site at the junction of Luen Hing Street, Wo Fung Street and Luen Shing Street is small, but it still attracted large developers like Cheung Kong (Holdings), Henderson Land Development, Sino Land, HKR International, China Vanke, and K Wah International, the joint venture of Paliburg Holdings and Regal International. Small developers such as Far East Consortium, Grand Ming Group Holdings, Hon Kwok Land, Peterson Group, K&K Property and the consortium of Wang On Group and Kam Wah Industrial also took part in the bidding.
"There is a lack of new residential projects completed in Fanling in recent years. Most of the housing estates in the district are already 12 to 27 years old," said Vincent Cheung Kiu-cho, national director of Greater China at consultant Cushman & Wakefield. "The only new project is Green Code, developed by Hong Kong Ferry (Holdings), which is scheduled for completion this year. The pent-up demand from end-users in the district is strong. It attracted developers to join the bidding."
The 30,441 sq ft site could yield a residential floor area of 135,885 sq ft and a commercial floor area of 74,024 sq ft. It is required to provide at least 250 flats.
Separately, two residential sites in Lei Yue Mun and Tuen Mun were put up for tender yesterday. The tender for the Lei Yue Mun site will close on November 21, while the deadline for the Tuen Mun site is November 7.
The Tuen Mun site covers an area of 118,921 sq ft and could provide a maximum gross floor area of 475,683 sq ft. Under the land lease, it has to provide at least 735 flats. The 34,875 sq ft in Lei Yue Mun could build a residential project with a total gross floor area of 313,878 sq ft - accommodating up to 345 flats - but under lease restrictions a car park must also be built.
Alvin Lam Tsz-pun, a director at Midland Surveyors, estimated the Lei Yue Mun site to be worth HK$1.41 billion or HK$4,500 per square foot. "It is one of the few sites in an urban area that has a sea view," he said, adding the Tuen Mun site is worth HK$1.09 billion.
This article appeared in the South China Morning Post print edition as: Distance from city no deterrent in Fanling tender