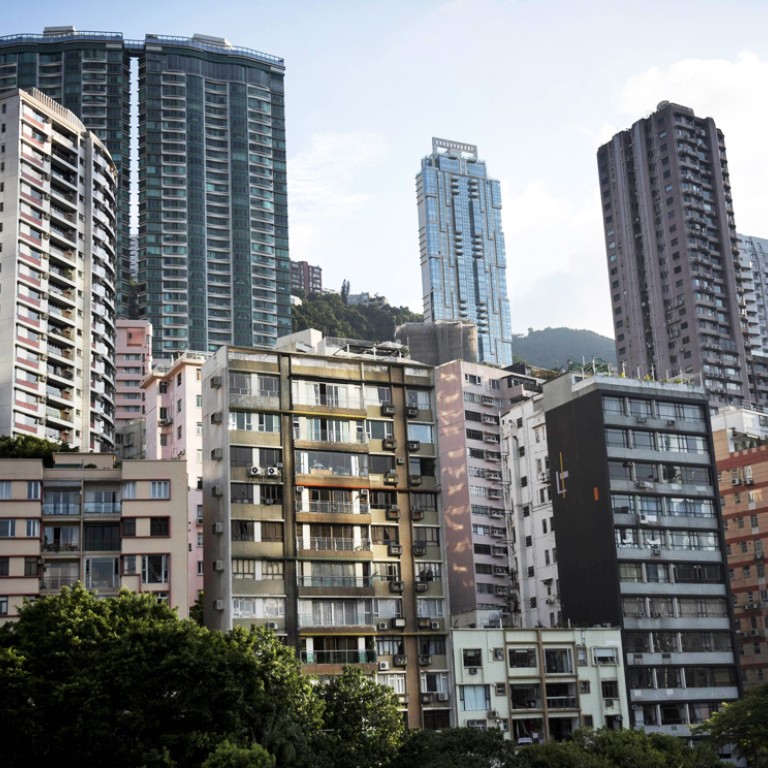 Official forecast of 74,000 new homes in Hong Kong hailed as a record
Government estimates would lead to record supply of new flats, as parcels of land in Tseung Kwan O and Tai Po offered for tender
Official projections of 74,000 new homes for sale over the next three to four years mark a record for new supply, a leading property agency says, as the government increases land supply to rein in home prices and ease the housing shortage.
Even though the government has introduced a slew of cooling measures to contain flat prices, two parcels of residential land offered for tender - one in Tseung Kwan O and the other in Tai Po - each attracted more than a dozen developers yesterday.
The Transport and Housing Bureau announced the new figures in a report on new private housing supply for the September quarter.
Wong Leung-sing, an associate director of research at Centaline, said it would be a record in government data dating back to 2004. He said he expected developers could sell 17,000 units this year, the most since 2007.
As of September 25, Midland Realty data showed developers had sold more than 11,800 units, 18 per cent more than the 9,986 units sold all of last year.
"Such a high level of supply coupled with a potential interest rate hike will add to pressure on home prices," said Buggle Lau Ka-fai, chief analyst at Midland Realty.
The bullish supply projections come hot on the heels of home prices in the city's secondary market hitting a record high on October 17, when the Centa-City Leading Index rose 1.71 per cent week on week to 129.83. The index has climbed 9 per cent this year, according to investment bank BNP Paribas.
Of the projected 74,000 units, 60,000 are under construction and 5,000 have been completed but are yet to be sold.
"The unsold completed units have been reduced significantly to 5,000 as developers have been aggressively clearing their stockpiles since early this year," Wong said.
For the first nine months of the year, the number of completed units hit a three-year high of 12,200, jumping 47 per cent from the more than 8,300 units completed in the whole of 2013. In quarter-on-quarter terms, the number of units completed in the third quarter edged up 2 per cent to 4,700.
From January to September, construction began on 13,900 units, compared with 14,100 for the whole of 2013.
The MTR Corp's HK$2.5 billion Lohas Park phase five development attracted interest from 22 developers yesterday, while the government received 15 bids for the HK$2.3 billion Pak Shek Kok residential site in Tai Po.
Developers expressing an interest in the 1,600-unit residential development at phase five of Lohas Park included Wheelock Properties, Sun Hung Kai Properties, Cheung Kong, Henderson Land Development, Nan Fung Development, Sino Land and Far East Consortium.
Meanwhile, the waterfront residential site in Pak Shek Kok, which could yield a total gross floor area of 715,806 square feet, attracted bids from Cheung Kong, SHKP, Henderson Land, Far East Consortium, a consortium consisting of Sino Land, Manhattan Garments (International) and Kingboard Chemical Holdings, K&K Property, Chuang's China Investments and Kaisa.
In March, the government withdrew the site after all seven bids failed to reach the reserve price. Kaisa vice-chairman Tam Lai-ling said the firm would be more active in bidding for government sites. "The bidding did not take into account political reasons. It is mainly a commercial decision," he said, referring to the pro-democracy protests.
This article appeared in the South China Morning Post print edition as: 74,000 new homes to be put on market