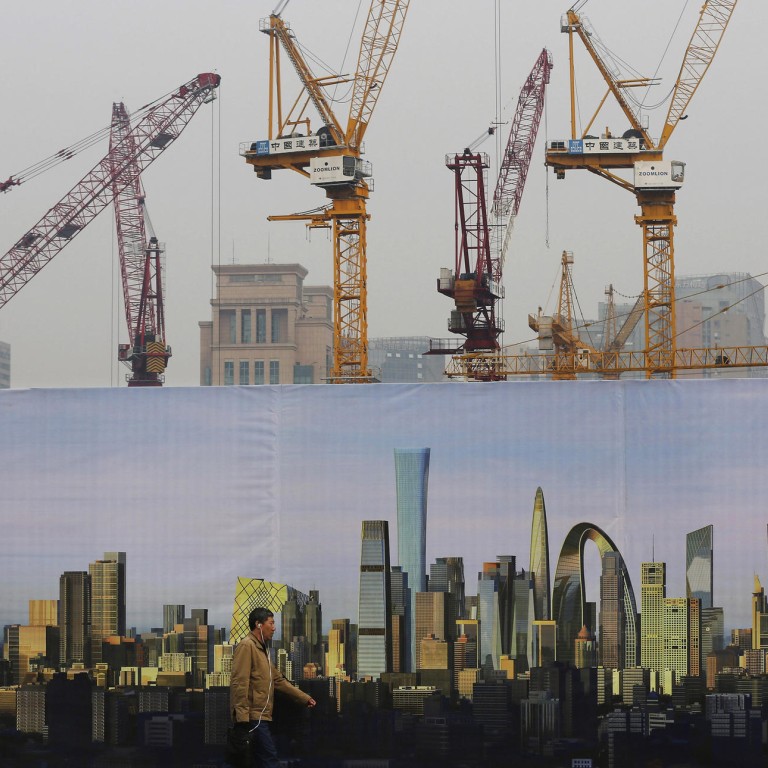 Slow recovery the new trend
Mild policy support to set tone for market turnaround, against providing ample and cheap liquidity in previous measures
Mild policy support and slow recovery will become the new normal of the mainland's real estate market, with property investment - a key driver of the broader economy - probably trending down until the second half of next year, economists said.
That will be different from the swift turnaround of the market in 2009 and 2012 under ample and cheap liquidity.
The current correction started early this year due to oversupply and tight credit.
After the central bank relaxed mortgage policies at the end of last month, property sales have been picking up strongly in some cities such as Shanghai and Nanjing, stoking expectations of a quick rebound.
"It's unlikely," said Zhu Haibin, the chief China economist of JP Morgan, adding that property investment growth would slow to 11 per cent to 12 per cent this year and 5 per cent to 6 per cent next year, from last year's 20 per cent. It grew 12.5 per cent in the first three quarters.
Zhu said that as part of its targeted monetary easing, the People's Bank of China might pump cheap money into a select number of commercial banks for them to lend to first home buyers and upgraders if the measures announced so far failed to blunt the downturn.
Policymakers have so far kept interest rates and banks' required reserve ratios on hold, despite strong expectations after annual growth in the world's No 2 economy slowed to its lowest pace in more than five years in the third quarter at 7.3 per cent.
Eliza Liu, the chief China economist of CCB International, said: "China's property market will land softly, but the landing will probably take a long time."
What worries Liu is the widespread housing glut in small cities, even in second-tier cities like Chengdu, the capital of Sichuan province, leaving developers no room to add new construction unlike in previous downturns.
To absorb record-high inventories of up to three years in some cities, home prices must come down and the nation needed its services sector to create jobs for rural migrants trying to settle down in nearby cities as manufacturers were already deeply mired in overcapacity, she told the .
Despite an 11 per cent year-on-year fall in sales, home prices are still hovering at record levels, although official data showed they fell for a fifth consecutive month last month.
For example, new home prices in Chengdu hit a record 8,303 yuan (HK$10,499) per square metre last month, but it is still the most affordable among 10 key cities tracked by the SCMP-Creda index, a collaboration between the and China Real Estate Data Academy, a mainland consultancy.
"Home prices still have some room to decline to bring the affordability to more sustainable levels and to support sales," said Chang Jian, the chief China economist at Barclays.
"I look for some pickup in mortgage loans as housing sales will recover somewhat following the relaxation policy, but potential demand is not strong so the improvement will unlikely be sustained unless we see more easing policies such as benchmark interest rate cuts."
Latest data from the central bank showed new mortgage loans steadily fell quarter by quarter to about 380 billion yuan for the September quarter.
This article appeared in the South China Morning Post print edition as: Slow recovery the new trend