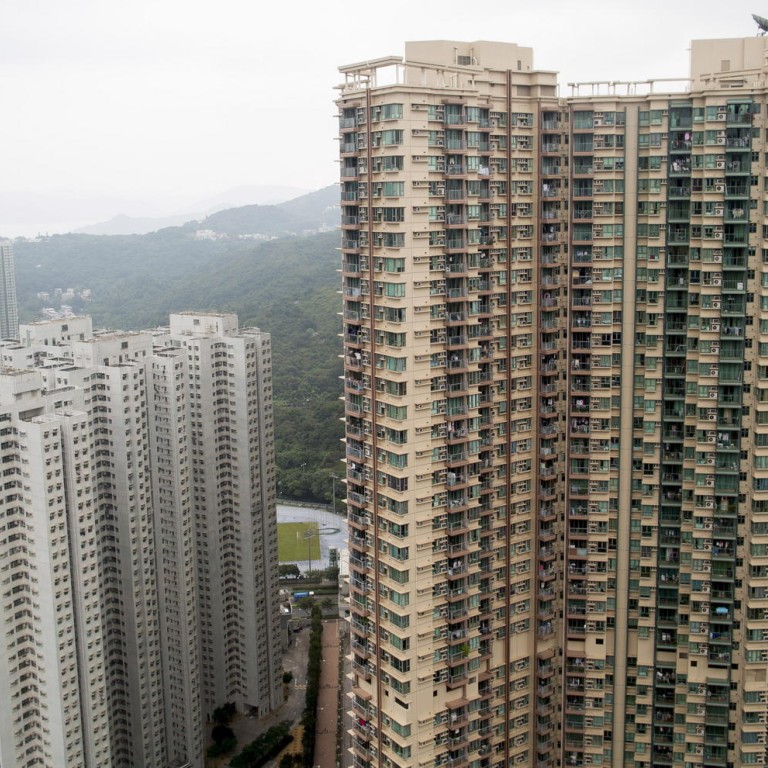 Hong Kong primary house sales strong while secondary market lags
Developers luring more homebuyers with discounts and sweeteners
Hong Kong's housing market continues to experience strong primary sales in contrast to a slowing secondary market.
As developers rush to sell their flats by offering price discounts and incentives, secondary homeowners continue to stand in an unfavourable position when they compete with developers, according to analysts.
In the primary market, 240 units were sold over the weekend of November 8 to 9, against the 105 units sold in the previous weekend. A total of 210 units were from Dragons Range in Kau To Shan, a property jointly developed by Kerry Properties and Sino Land.
In contrast, 13 units were sold at the 10 largest residential estates tracked by Centaline over the period.
Hong Kong Property Services (Agency) senior executive director Jeffrey Ng Chong-yip said secondary home sales will remain slow-moving in a narrow range, given the flood of primary units being launched in the market.
"The primary market so far represents 40 per cent of overall home sales as compared to 31 per cent on average from 2003 to 2013," said Jefferies in a recently released report.
As the large developers are major price setters, given the focus on volume, generous pricing and undercutting of used homes should continue to appeal to buyers, said Jefferies. That implies secondary homeowners are mostly in an unfavourable position when they compete with developers for property sales which skew toward the mass end, it said.
Dragons Range's average selling price after discount is about HK$12,500 per square foot. The release of a further batch of 173 units was announced on Sunday, with the average selling price after discounts at HK$13,077 per square foot, 4 per cent higher than the first batch, according to BNP Paribas.
Wheelock Properties released the first price list of The Parkside in Tseung Kwan O last week, including 120 units with an average selling price after the maximum 15 per cent discount of HK$11,428 per square foot, BNP Paribas said in a report.
Such a selling price is even cheaper than in some housing estates such as Residence Oasis and Ocean Shores in the district, said property agents.
Initial response to The Parkside is positive with about 1,200 deposit cheques reportedly received. Wheelock released the second price list including 68 units with an average selling price of HK$13,754 per square foot.
Patrick Wong, a property analyst at BNP Paribas, expected more developers will rush to sell their projects to take advantage of positive primary market sales.
Henderson Land released plans to sell 38 units at High One in Cheung Sha Wan this Saturday. The average selling price after the maximum 11.6 per cent discount is HK$15,098 per square foot. The minimum price tag of a 193 sq ft unit after the discount is HK$2.69 million.
Kerry Properties is part of the Kerry Group, which also controls the SCMP Group, the publisher of the .
This article appeared in the South China Morning Post print edition as: Primary sales surge as secondary market lags