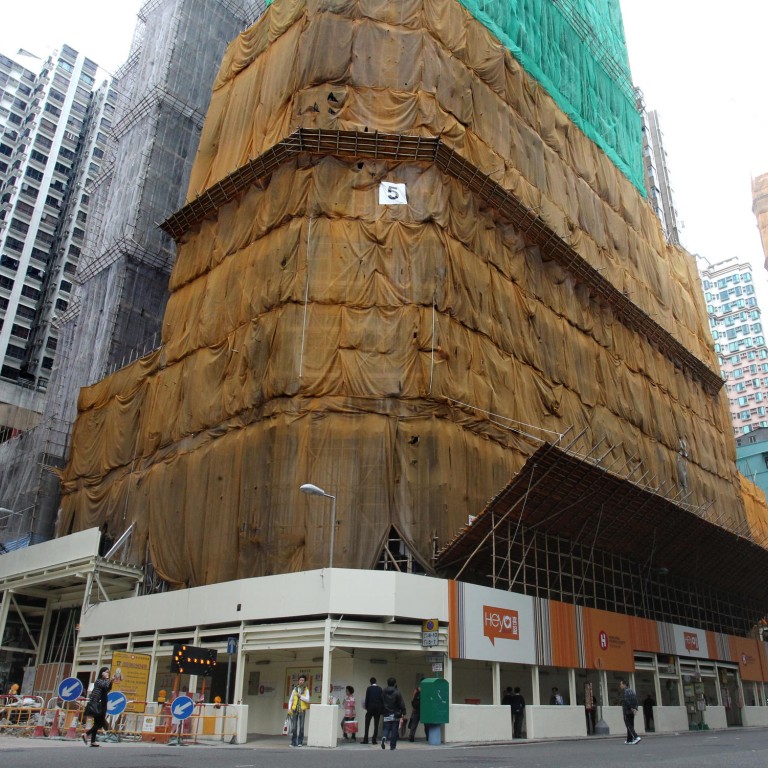 Low prices attract end-users and investors to Housing Society development
Low prices and good location at the Housing Society project lure end users and investors
The Housing Society's Heya Delight development in Cheung Sha Wan is expected to generate an overwhelming initial response, agents say, with its low prices attracting interest from both end users and investors.
More than 1,800 would-be buyers had registered interest in the first batch of 60 units by yesterday morning, following the release of the price list last week, market sources said. The deadline for applications is tomorrow.
"It is probably one of the hottest new projects in town because of the attractive launch prices," said Kenneth Lam, a senior sales director at Centaline Property Agency's West Kowloon branch.
Even though no stamp duty subsidies were being offered, investors were still interested, Lam said.
The government doubled stamp duties for repeat buyers - to up to 8.5 per cent - for units costing more than HK$2 million to cool investment demand.
Heya Delight is located within walking distance of the Cheung Sha Wan MTR Station and Lam said investors believed its good location would help the project generate higher rents and make it easier to attract tenants.
The Housing Society priced the first batch of flats, which can only be sold to Hong Kong residents and only one each, at HK$10,878 to HK$15,271 per square foot.
It is also offering a 9 per cent discount to buyers who opt for cash payment.
The cheapest flat in the first batch is a 518 sqft unit on the eighth floor that is priced at HK$5.63 million before discount, or HK$10,878 per square foot in terms of saleable area. After the cash discount, the price would be HK$5.12 million, or HK$9,898 per square foot.
"It is probably the lowest price per square foot for new flats in the area," Lam said.
Henderson Land Development's High One in the same district, with units of 193 to 300 sqft, is being sold for HK$18,000 to HK$19,000 per square foot.
Louis Chan Wing-kit, the managing director of Centaline Property Agency, said interior furnishing at Heya Delight might not be as fancy as at High One, which was providing high-end kitchen appliances such as Miele induction cookers.
The Housing Society's previous projects were also enjoying capital appreciation, Chan said.
Units at its Heya Green development in Cheung Sha Wan are going for HK$10,370 per square foot in terms of gross floor area, up 35 per cent from the launch price of HK$7,700 per square foot in 2012.
The 130 units at Heya Delight, which range from 399 to 677 sqft, have been priced at between HK$5.14 million and HK$9.73 million before discounts. The 33-storey development is expected to be completed next year.
The units will go on sale on Saturday.
This article appeared in the South China Morning Post print edition as: Heya Delight offer attracts strong interest