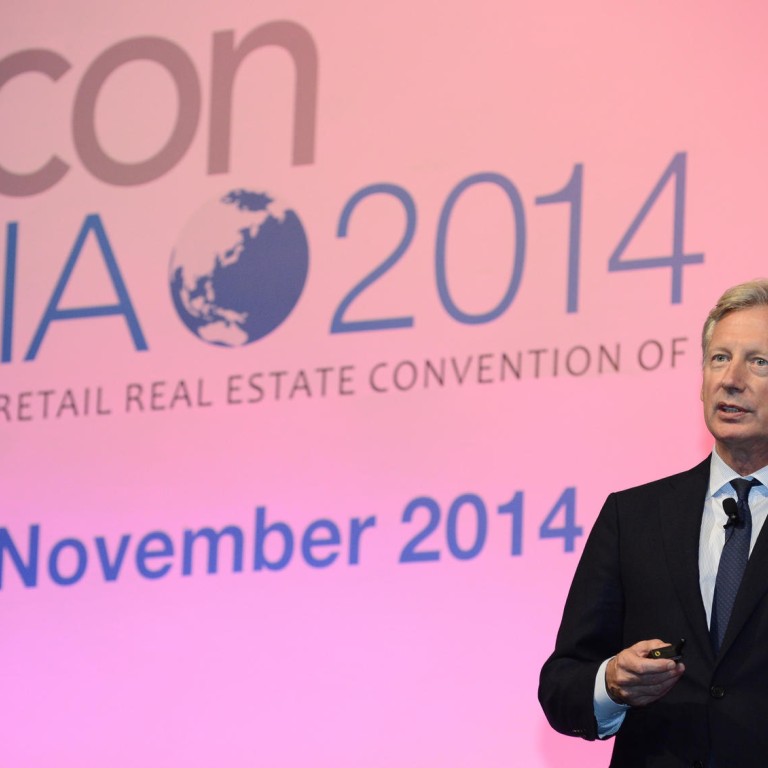 Omni-channel strategy vital for retailers in China
Companies need to be able to meet online and offline requirements
An omni-channel strategy is the solution for global retailers facing the rising threat of fast-growing online shopping sales in China, according to Robert Welanetz, the chairman of the International Council of Shopping Centres.
Retailers could take advantage of online shopping to build up a loyal customer base, Welanetz said.
"[Online shopping] is going to be a substantial part of total retail sales in the market," he said. "But I believe that the relationship of omni-retail, where you have a brand that has stores and also does a vibrant internet business is going to be very positive.
"If the retailers are omni-channel, that is they can move online and into bricks and mortar, then theoretically the health of a shopping centre that consists of multi-channel retailers is going to do better."
China overtook the United States last year as the world's largest online retail market, with sales of 1.85 trillion yuan (HK$2.33 trillion), commerce ministry data shows.
E-commerce giant Alibaba said it racked up US$9.3 billion in sales in its Singles' Day discount event on November 11. Singles' Day is expected to be bigger than the three big shopping events in the US of Thanksgiving Day, Black Friday and Cyber Monday, which were expected to post US$6.38 billion in combined online sales this year.
Investment bank Morgan Stanley estimates online spending per user in China to reach US$1,880 by 2018, from US$1,040 last year. China's e-commerce industry will account for 18 per cent of the total retail sales in 2018, up from 8 per cent last year.
"Shoppers don't think online and offline. They think 'how do I acquire goods?' And they multi-purpose; sometimes they need online, sometimes they need bricks and mortar," said Welanetz, adding that customers were more loyal to omni-channel type retailers.
"If they are a multi-omni-channel type of retailer, they find that their omni-channel customer is infinitely more valuable as a captured customer," he said.
Combined channels are more highly productive than they would be separately. "Why? This is the way consumers are shopping these days; there is brand loyalty established," he said.
The ICSC is the global trade association of the shopping centre industry, with more than 65,000 members in about 90 countries. They include shopping centre owners, developers, managers, marketing specialists, investors, retailers and brokers, as well as academics.
This article appeared in the South China Morning Post print edition as: Omni-channel retail strategy vital in China