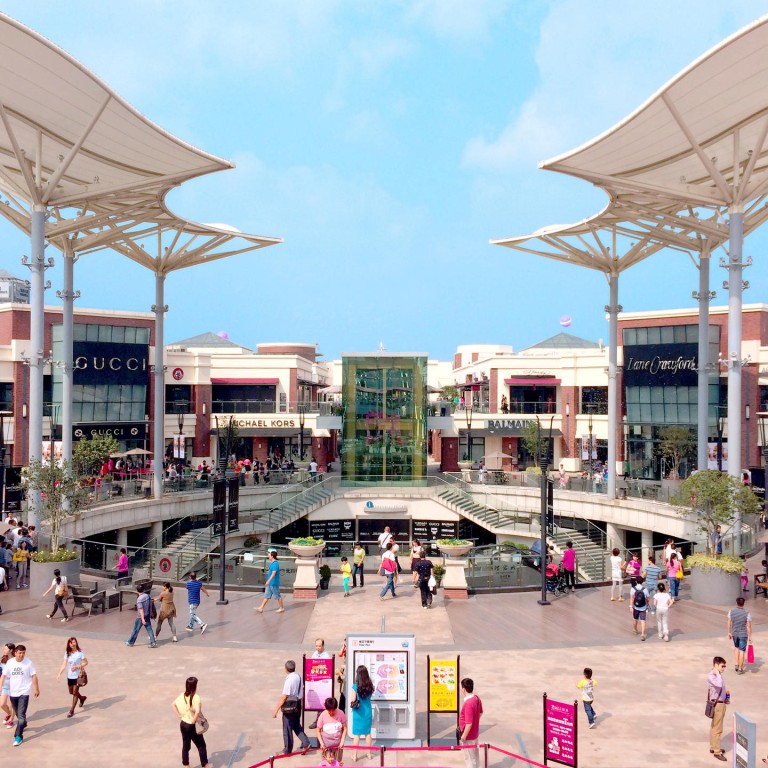 Beijing Capital Land to spin off malls into shell company Juda International
Developer hopes to gain easier access to funding from the equity market and achieve better valuation through a red-chip shell firm
Mainland developer Beijing Capital Land plans to spin off its commercial property business into a red-chip shell company for easier access and better valuation, senior executives said.
As a first step, the Beijing-headquartered developer has gained shareholders' approval to inject a mixed-use project, including an outlet shop, in Xian to Juda International Holdings, which it bought in 2013.
The decision came amid market concerns about the fate of many shell companies bought by mainland developers, including China Vanke and Dalian Wanda Group, in recent years.
It also gave more evidence of a quickening trend of specialisation and diversification among mainland developers as the growth in the country's housing demand is widely expected to have peaked.
As a red chip, Juda faces less regulatory hurdles in equity deals, while H-share Beijing Capital Land, incorporated in Beijing though listed in Hong Kong since 2003, needs to get approval from mainland regulators for any fundraising activities through the stock market.
"Beijing Capital Land faces some difficulties in raising funds through the equity market, although we have encountered no problem issuing bonds," said company head of investor relations Bryan Feng. "We cannot control when we can get the regulatory approvals. This is part of the reason [for the spin-off]."
On the other hand, he said: "Commercial property needs long-term investment. But domestic investors have long been investing in the residential sector and those specialising in commercial property are not mature yet. The value of our commercial business therefore is better recognised by overseas investors."
Beijing Capital Land, which controls 75 per cent of Juda with parent Beijing Capital Group, was in talks with some strategic investors, Feng said, adding that the negotiations were at an early stage.
In the next step, Beijing Capital Land will gradually inject its existing outlet shopping mall projects, including an outlet shop in Beijing that will have annual sales revenue of about 900 million yuan (HK$1.1 billion) this year, to Juda. The latter will also expand in 17 mainland cities to bring the total number of outlet shopping malls to 15 in five years.
"Besides the traditional property development model, Juda may achieve economies of scale with an asset-light business model by means of innovative financing models, in an effort to match the requirement of the capital market and improve its valuation," Juda chief executive Zhong Beichen said.
Juda will also explore other new businesses, particularly on how to serve clients online and increase their offline revenues.
Many mainland developers are trying to survive the industry downturn, which is compounded by the threat posed by the e-commerce boom to traditional shopping centres and department stores.
Beijing Capital Land will focus on residential property development, aiming for contracted sales of 60 billion yuan by 2018, which by industry standards place it as a medium-sized developer. In the first 11 months of the year, it achieved 38.8 per cent growth in contracted sales to 20 billion yuan.
While Beijing Capital Land is trying to actively use its shell platform to overcome regulatory challenges, analysts remain doubtful of the future of shell companies.
This article appeared in the South China Morning Post print edition as: Beijing Capital Land to spin off mall projects