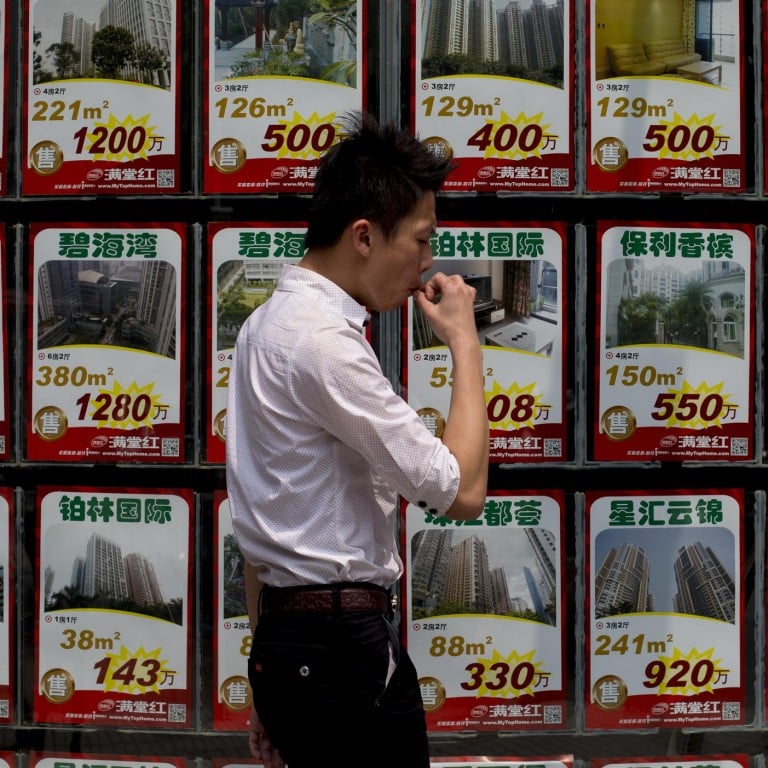 Flood of new retail centres set to hit mainland China's second-tier cities
Many second-tier cities face an oversupply of shopping malls due to heavy urban planning
While signs of optimism are surfacing in Foshan's strained housing sector, the Guangdong city will face additional problems when planned new shopping malls flood the market.
Mainland media have reported that the number of shopping centres in the city of seven million will exceed that of Guangzhou by 2017. Foshan's economy in 2013 amounted to 701 billion yuan (HK$887 billion), against the provincial capital's 1.54 trillion yuan.
"There are about two million square metres of retail space in the city, but the new shopping malls in the pipeline will add an additional total area of 2.8 million square metres, 1.5 times the existing stock," an executive of a Hong Kong-based developer said. "They will be completed in the next three to four years."
The city already boasts major malls such as the newly opened Foshan Nanhai Wanda Plaza from Dalian Wanda Group, within the Qiandeng Lake area; Nanhai Vanke Plaza from China Vanke; and Sun Hung Kai Properties' Nanhai Plaza.
Meanwhile, Hong Kong-based Shui On Land is building a residential and commercial project, Foshan Lingnan Tiandi, along similar lines to Shui On's prominent Shanghai Xintiandi project. The project includes the redevelopment and preservation of buildings in the old town centre near the Ancestral Temple and the historic Donghua Lane.
"It is a typical example of the oversupply problem of retail spaces in non-tier-one cities," said Carlby Xie, head of China research at Colliers International.
Of the 14 first-tier and second-tier cities monitored by Colliers, Xie said almost all the second-tier cities faced oversupply.
Chengdu, in Sichuan province, will add new supply of 2.5 million sq metres of retail space by 2017, on top of the existing stock of 3.8 million sq metres in the second quarter of this year. Wuhan, in Hubei province, will see a new supply of 2.4 million sq metres by 2017; it has 1.7 million sq metres of retail space now.
Xie said urban planners in these lower tier cities had been over-optimistic. "They were too aggressive when they mapped out the blueprint of the city's development plans few years ago," he said.
Xie said that when local governments sold land sites for mixed-used developments, they required winning developers to designate 20-40 per cent of the space for retail use.
The executive of the Hong Kong developer said: "In the wake of the flood in supply, the outcome will be that the winners take all."
Xie agrees. Big companies and Hong Kong developers could exploit the situation due to their sound financial health and experience in running retail properties, he said.
In Foshan, Xie is more optimistic about the shopping centres run by Hong Kong developers, such as Lingnan Tiandi and Nanhai Plaza.
Meanwhile, mergers and acquisitions would increase as smaller developers in weaker positions would be forced to dispose of their assets, he said.
This article appeared in the South China Morning Post print edition as: Flood of retail space set to hit mainland cities