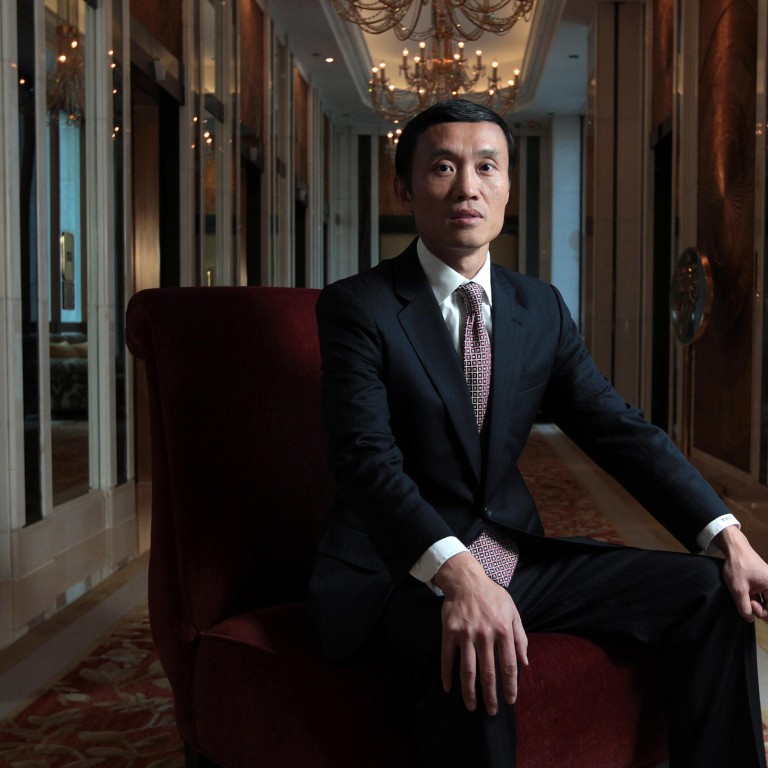 China's malls take advantage of online-to-offline e-commerce
China is playing a leading role in online-to-offline strategy development
With rapid development in smartphone usage and the mobile internet, China is definitely playing a leading role among other countries in the development of the online-to-offline (O2O) e-commerce model, says Tom Gong Yitao, the former chief executive of Dalian Wanda Group's e-commerce unit.
Strong financial support from owners of mainland shopping centres has also prompted China's e-commerce development ahead of others, according to Gong.
O2O e-commerce is an integration of offline business opportunities with the internet. Such platforms attract customers online, but the real consumption of services is experienced by consumers offline.
It also involved the use of internet technologies to interact with customers and track shoppers' behaviour, said Gong.
Gong was invited by Wanda's chairman Wang Jianlin in 2012 to establish an O2O platform and related operation services through the use of internet technologies for the company's 100 shopping malls.
Gong left Wanda in April last year and established his own company, AllDragon International, to serve other shopping centre owners who want to develop O2O strategies to best leverage their current offline physical presence.
According to Gong, the O2O model is also being developed in the US, but on a much smaller scale in terms of the usage of technologies.
For a 40,000 square metre shopping centre, US owners might install 30 to 40 Wi-fi devices to collect data from shoppers. That means they can only collect data in the public areas.
But big developers in China like Wanda, which has strong financial resources, would install 400 devices, which would allow them to track shoppers' behaviour.
They could closely track which shops they went to and how long they stayed, said Gong, adding that the information was useful for the shopping centres' marketing and promotion.
"Different scales of investment will come up with different outcomes," said Gong. He said owners of mainland shopping centres were financially stronger than in other countries as they could dispose of residential spaces in projects to sustain development of shopping centres.
According to data released by iiMedia Research, China's O2O market reached 98.68 billion yuan (HK$124.6 billion) in 2012 and will reach 418.85 billion yuan this year. It is being heralded as the next big thing in China's e-commerce sector.
This article appeared in the South China Morning Post print edition as: Mainland malls tap into O2O e-commerce