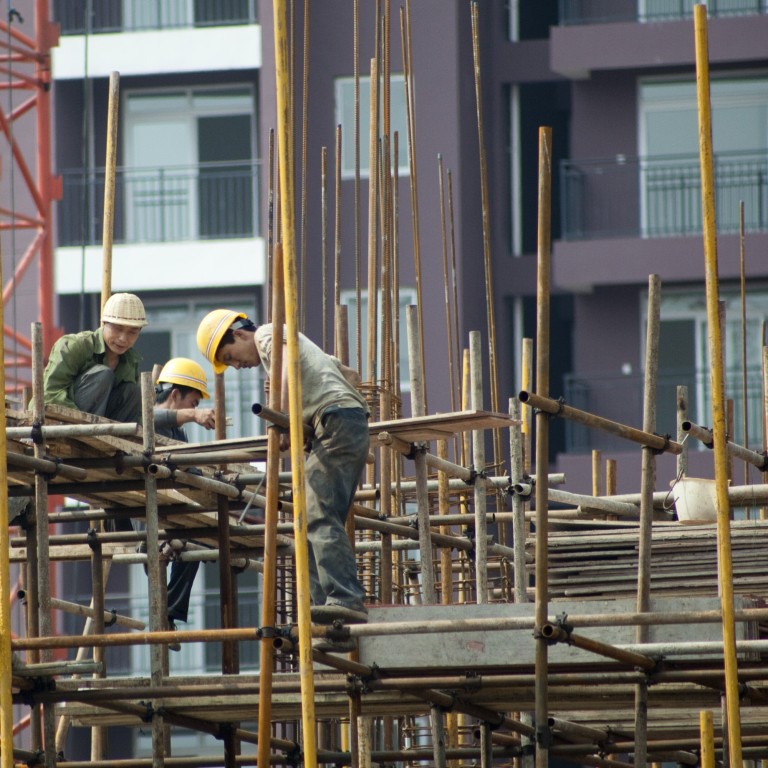 New
Chongqing leads rebound in new home prices
China's western municipality of Chongqing led a gradual recovery in primary home prices in December with a month-on-month increase of 17.57 per cent, but three of the 10 major cities tracked by the SCMP-Creda index suffered a decline.
"The average price of Chongqing hit a record, mainly driven by a sudden transaction rise in the main urban areas and increasing demand for upgrades from families," said Chen Sheng, the dean of consultancy China Real Estate Data Academy (Creda), the partner of the for the monthly index.
The index covers 10 key cities, including Beijing, Shanghai, Tianjin, Guangzhou, Shenzhen, Nanjing, Chengdu, Wuhan and Hangzhou.
New home sales in these cities jumped 23 per cent last month from November, marking the sixth consecutive monthly gain, boosted by a rash of policy relaxation measures to lift the industry out of its latest downturn.
The academy cautioned against risks from recent debt defaults by property firms.
"Investors will become more cautious and will try to reduce losses from non-systemic risks," it said.
Jittery investors will closely monitor developments in Kaisa Group Holdings, a Shenzhen-based developer recently caught in China's widening anti-corruption crackdown, for clues on the further impact on the whole industry.
Early last month, the Shenzhen local government blocked the sales of some of Kaisa's projects in the city. The developer has also technically defaulted on an interest payment due on January 8 on senior notes maturing in 2020.
New home prices in Shenzhen fell 2.31 per cent from November, and neighbouring Guangzhou also suffered a drop of 4.03 per cent. Tianjin posted a decline of 2.79 per cent.
In year-on-year terms, prices dropped 6.1 per cent in Chengdu last month. They also declined 3.24 per cent in Beijing and 2.66 per cent in Hangzhou. But the remaining seven cities enjoyed a recovery, by as much as 17.89 per cent in Shanghai.
Beijing remained the least affordable city last month, with homes costing 20.6 years of a family's annual income, up from 19.3 years in March but down from November's 21.5 years.
This article appeared in the South China Morning Post print edition as: Chongqing leads rebound in new home prices