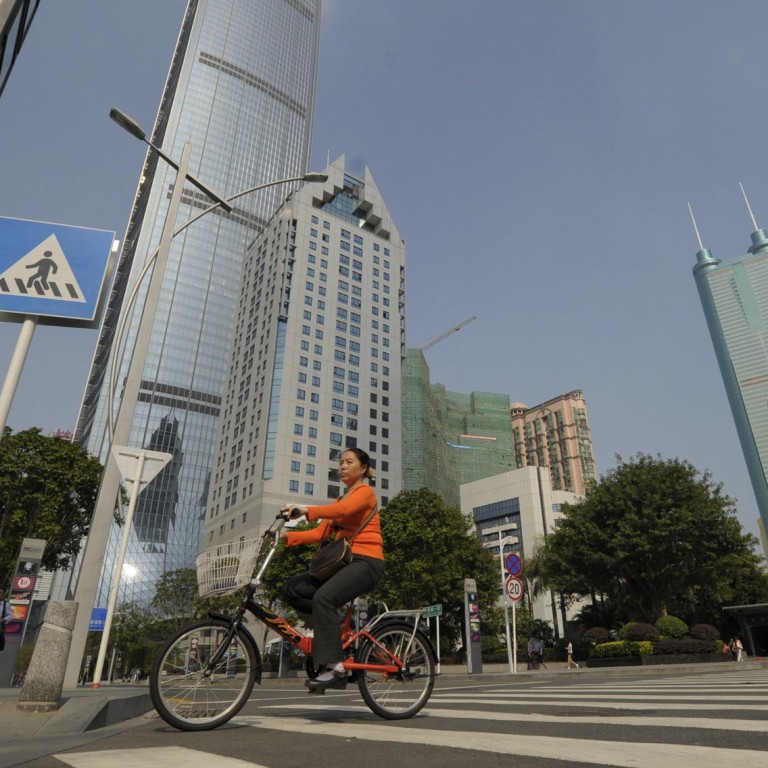 New

|
China's office leasing markets show mixed picture
Supply of hi-tech projects is expected to drive demand in grade A leasing markets in the second-tier cities, as Changsha and Wuhan demonstrate
Performance in China's office leasing markets in the fourth quarter of last year diverged sharply among the 16 cities tracked by the SCMP-DTZ office rental index.
Half of the cities tracked recorded rental growth quarter on quarter, while the other half witnessed a decline, the index showed.
The key driver for the deviation in performance was the difference in the basic underlying supply-demand dynamics among the markets.
Shenzhen, Changsha and Wuhan recorded the highest rental increase for the quarter.
While rents at Shenzhen grew 5.7 per cent compared with the previous quarter, they saw a year-on-year gain of 20.4 per cent.
"Shenzhen benefited from not having seen any new supply within the year, while at the same time it also saw leasing and pre-leasing performance boosted by demand stemming from the influx of companies seeking opportunities in the maturing Qianhai modern services zone," said Andrew Ness, the head of North Asia research at DTZ.
Both Changsha and Wuhan each saw one high-grade new project enter the market in the fourth quarter. However, neither city has been affected by the imbalances in office supply. The addition of these new properties had a positive effect on rents, which rose 5.9 per cent in Changsha and 5.5 per cent in Wuhan on an annualised basis.
In these stronger second-tier markets where the office market was still in an emerging stage, the completion of new and often more technologically advanced properties could still release positive new synergies into the office leasing market, said Ness.
Among the eight cities that recorded a quarterly drop in rents, Chengdu and Xian experienced the sharpest decline, the index showed.
In Guangzhou, rents dropped 0.9 per cent quarter on quarter and 1.8 per cent year on year as a result of strong competition between more recently completed properties and future developments in the pipeline that are being pre-leased. As a consequence, landlords generally reduced their rental expectations to boost occupancy.
Chengdu was another city that experienced continued downward pressure on rental levels during the fourth quarter of last year as a consequence of excessive new supply, with rents declining 2.1 per cent quarter on quarter and 6.1 per cent year on year.
"The continued waves of new supply which are hitting China's office leasing markets have raised concerns regarding their ability to absorb such a sizeable quantum of supply within a short period of time," said Ness.
However, given the market trends recorded in the fourth quarter, new and well-designed technologically cutting-edge properties could stimulate new leasing momentum in cities where the grade A office market was still in an initial emergent phase and supply had not become overwhelming, which would propel rents to new levels and generate demand for flight to quality, he said.
This article appeared in the South China Morning Post print edition as: China rentals show mixed picture