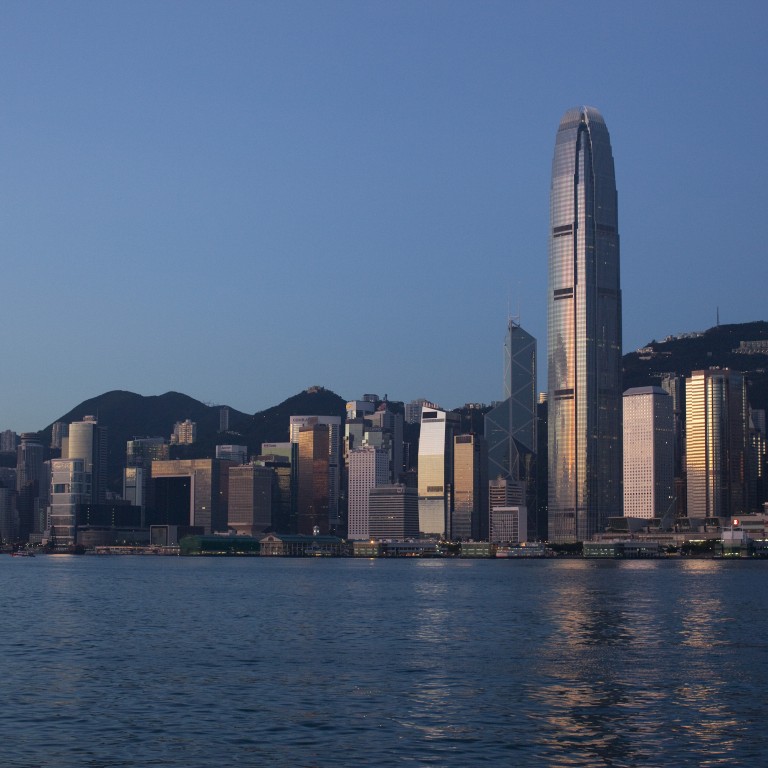 New

|
Hong Kong government needs to take steps in developing commercial office space
The government has been slow to address the city's desperate need for commercial development sites
The political instability arising from the 'Occupy Central' protest that took place in the fourth quarter last year has prompted many multinational companies (MNCs) to rethink their operational strategy in Hong Kong despite the fact that business operations were largely unaffected.
These risks, combined with high occupancy costs and a shortage of space, remain major challenges for MNCs looking for commercial space in the city, and underline the fact that the Hong Kong Government needs to be more strategic in maintaining the city's position as a prime location for regional office headquarters.
The acute shortage of land for development in Hong Kong is the key reason underpinning the high property prices and rents across all sectors. However, the government has been slow to address the city's desperate need for commercial development sites.
In recent years, some progress has been made towards increasing residential land supply, but little has been done to rebalance demand and supply in the commercial property sector. The latest Policy Address, for instance, did not offer any new initiatives to tackle the situation.
Over the past 10 years, a total of 166 sites providing 69 million sq. ft. of gross developable area have been sold, either through auction or tender. Of these, only 35 sites providing 19.5 million sq. ft. of gross developable area were for non-residential usage and just 6 million sq. ft. of this is estimated to be for office purposes.
An average of around 2 million sq. ft. in net floor area new Grade A office supply has been made available in the past 20 years, which has barely managed to satisfy average annual net absorption of around 1.7 million sq. ft. This meant vacancy rates have been kept consistently low, which in turn has resulted in a lack of suitable office options and mounting rents. The situation could get worse in coming years, with an average of just 1.9 million sq. ft. of new office space to be completed each year up to 2019.
Recent attempts to increase office supply have included the introduction of a policy to promote the revitalization and conversion of old industrial buildings for office use. However, these buildings often failed to meet the requirements of the more sophisticated MNC tenants. This policy has also exacerbated the shortage of industrial space which is highly sought after by the expanding retail and logistics sectors.
The Government's lack of long-term strategy for office supply has been a serious concern among MNCs in Hong Kong. There should be consideration to set a long-term target for office supply, to provide a high-level reference for occupiers planning their long-term office footprint in Hong Kong. Without this corporates are likely to give more serious consideration to relocating outside of Hong Kong which could hamper business and economic growth.
Cost and/or space availability have driven some large corporations to decentralize from core districts or split their operations across several offices in Hong Kong. The recent protests may have triggered further consideration of this step.
Indeed, split-office operations are nothing new, thanks to the advancement of technology. However, many large corporations are still operating within a single office in the CBD. The need for cost-effective space combined with the increased prominence of operational risk will result in growing demand for decentralized offices in Hong Kong. The benefits of having a secondary office are increasingly outweighing inconveniences such as increased administration, facilities management, and travel costs.
The supply of new and low-cost options on Hong Kong Island suitable for split office operations will remain limited in the coming years. There are several industrial revitalization and redevelopment projects currently underway in Wong Chuk Hang. However, the area is characterised by piecemeal development and lacks a single dominant developer capable of creating a coordinated and integrated offering of business amenities.
The trend for Hong Kong Island tenants decentralizing operations to Kowloon East has become more apparent in recent years and Kowloon East will continue to evolve into an attractive and feasible location for split-office operations.
The development of Kowloon East into a future node will be driven by improving transport connectivity with the rest of Hong Kong, and the availability of a sizable volume of new office supply. A total of 4.8 million sq. ft. net floor area of Grade A office space is expected to be completed in the district in the five years to 2019.
Beyond this, the government has identified a further 7.1 million sq. ft. net floor area of potential office space to be created on government sites, including 3.6 million sq. ft. available in Kai Tak. These sites form part of the government's pledge to turn Kowloon East into what it refers to as the "CBD2", a 50 million sq. ft. second generation central business district.
The majority of these sites are physically vacant. It would be highly beneficial if the government were to fast-track the necessary administrative procedures and release the sites for development as soon as possible. The government also needs to speed up the development of road infrastructure and commercial amenities in the district in order to establish Kai Tak and Kowloon East as an attractive commercial office hub.
It has long been discussed that high rents and limited space availability will negatively impact Hong Kong's competitiveness. With the emergence of additional operational risks and political uncertainty, the Government must increase its efforts to safeguard Hong Kong's competitive advantage over other cities in Asia Pacific.
There is a clear and urgent need to fast track the development of decentralized office clusters to cater for the growing demand for cost-effective office space. The Government must also speed up the sale of land for commercial development elsewhere in Hong Kong.
Marcos Chan is head of CBRE Research, Hong Kong, Macau and Taiwan.