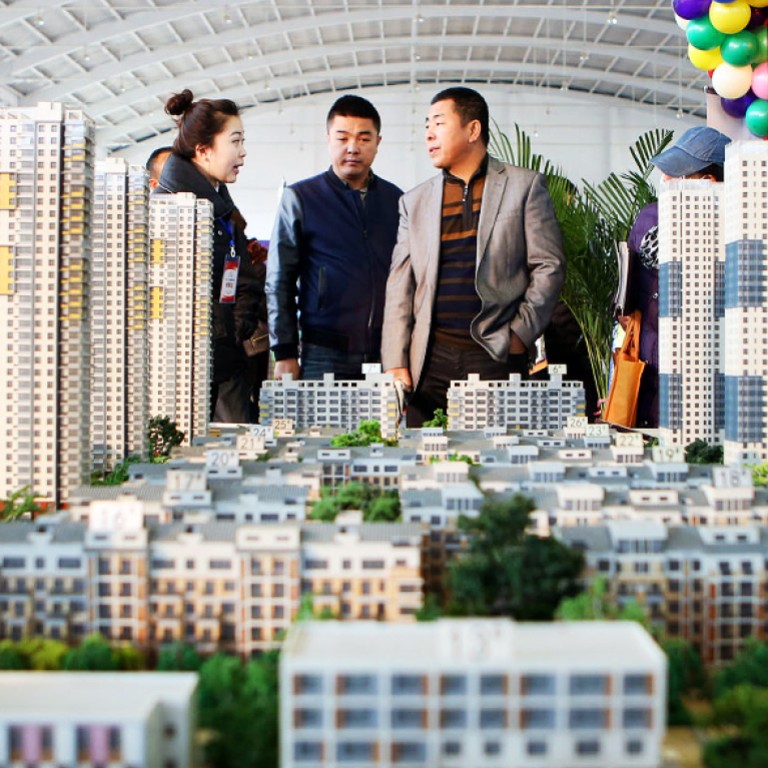 New

|
Pursuing dreams, not buying homes, tops Chinese youth's agenda
Developers seek to lure 1990s generation back to market by designing homes that appeal to them
Early last year, a girl born in the 1990s lectured China's biggest homebuilder, China Vanke, saying members of her generation would prefer not to buy a home at all.
Exactly why remains a question to be answered one year on. But some property firms have taken it seriously as those born since the 1990s - some now in their mid-20s - become their new clients. A few newcomers are taking it as an opportunity to join the competition by designing homes that are more to the taste of younger people.
Country Garden Holdings chief executive Mo Bin once asked his son, born in the 1990s, whether he would buy a home of his own and how, and was told that such a question had never crossed the young man's mind.
"Buying homes is a tradition of 5,000 years in China and won't change easily," Mo told the last week. "The 1990s generation are still young and don't know exactly what they want yet. We will keep a close eye on the trend."
Country Garden is the country's sixth-biggest developer and mainly builds homes for first-time buyers.
A recent survey by the Chinese Academy of Social Sciences of 1,380 university graduates born in the 1990s found 5 per cent lived in homes bought by themselves or their spouses within one year of graduation, 20 per cent lived with their parents or relatives, and more than 70 per cent rented or lived in dormitories offered by their employers.
The housing boom in past decades was partly driven by pressure from mothers-in-law who regarded a new home for the newlyweds as a must. The majority of the 1990s generation have yet to prove they can resist such pressure.
However, if given a sum big enough to serve as a down payment, more than half of those surveyed said they would prefer to start their own business rather than buy a home. And 55 per cent said they would not buy a home if the mortgage was too heavy a burden. Only a third said they would be happy to accept a lower quality of life in order to buy a home.
Despite all the talk about the 1990s generation's much stronger determination to pursue their own way of life than those born in the 1980s, many bloggers pointed to a cruel fact: these young people are simply priced out of the market by record-high home prices.
A survey by Peking University last year showed the average monthly salary upon graduation for the 1990s generation was 2,443 yuan, with Shanghai at 3,241 yuan and Beijing at 3,109 yuan topping the averages.
The average new home price across 100 major cities stood at 10,539 yuan per square metre last month, according to consultancy China Index Academy. The price was 39,393 yuan per square metre in Beijing and 38,745 yuan in Shanghai.
"The living conditions are improving, but home prices are getting higher," said James Zhang, a sales agent in Beijing. "If given a choice, I'd rather start my own business than be chained to a heavy mortgage."
Some have seen opportunities in such dreams. Smartphone maker Xiaomi's founder, Lei Jun, invested last year in You+ International Youth Apartments, a company that provides housing for rent to largely young entrepreneurs.
This article appeared in the South China Morning Post print edition as: Pursuing dreams tops mainland youth's agenda