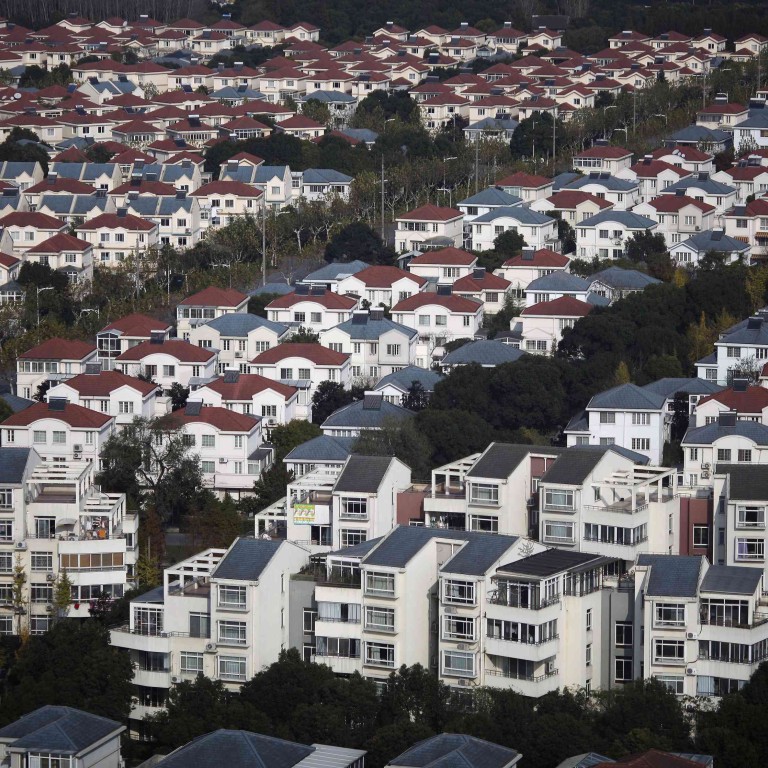 New
Need for more action as China secondary home deals slide
Need for more action as China secondary home deals slide
Secondary home prices in Shanghai and Beijing picked up at a faster pace last month than in January, the SCMP-CTC index shows, but transactions slumped in both cities, showing more supportive measures are needed to solidify recovery in the sector.
Prices of existing homes grew 0.3 per cent from a month earlier to 41,702 yuan per square metre in Beijing, faster than January's increase of 0.1 per cent, according to data from consultancy Century 21 China Real Estate (CTC), a partner of the for the monthly index.
In Shanghai, prices gained 0.9 per cent to 34,599 yuan per square metre, compared with almost no changes in the previous two months.
The index stayed unchanged in Beijing at 159 but rose to 143 in Shanghai from January's 142.
"Easier policies are having a positive impact, and landlords are resisting any price cuts as the market warms up," said Century 21.
The upward trend started in Beijing in September last year and in Shanghai a month later. But the monthly gains have mostly remained under 1 per cent.
In year-on-year terms, prices lost 1.7 per cent in Beijing, down for a sixth month. But they rose 1.6 per cent in Shanghai, quickening from January's increase of 0.9 per cent, the slowest gain since the index was published in April last year.
As Beijing's housing authorities stopped approving transactions during the week-long Lunar New Year holiday, transactions fell 30.8 per cent from January to 9,611 units. But they still surged 51.2 per cent from a year earlier. Given that there were only 21 working days last month, the daily transaction volume was 457 units in the capital.
"This means supply is rising under a rash of supportive measures, and demand is being unleashed steadily," Century 21 said. "The market fundamentals this year are better than last year's."
In Shanghai, secondary home transactions lost 45.7 per cent on a monthly basis and 15.7 per cent from a year earlier to 10,669 units. But the number was still the third-highest for February during the past six years, only lower than the figures recorded in 2013 and 2014.
"With the arrival of the traditional busy season and a second interest rate cut by the central bank, transactions will increase in March," Century 21 said.
This article appeared in the South China Morning Post print edition as: Need for more action as secondary deals slide