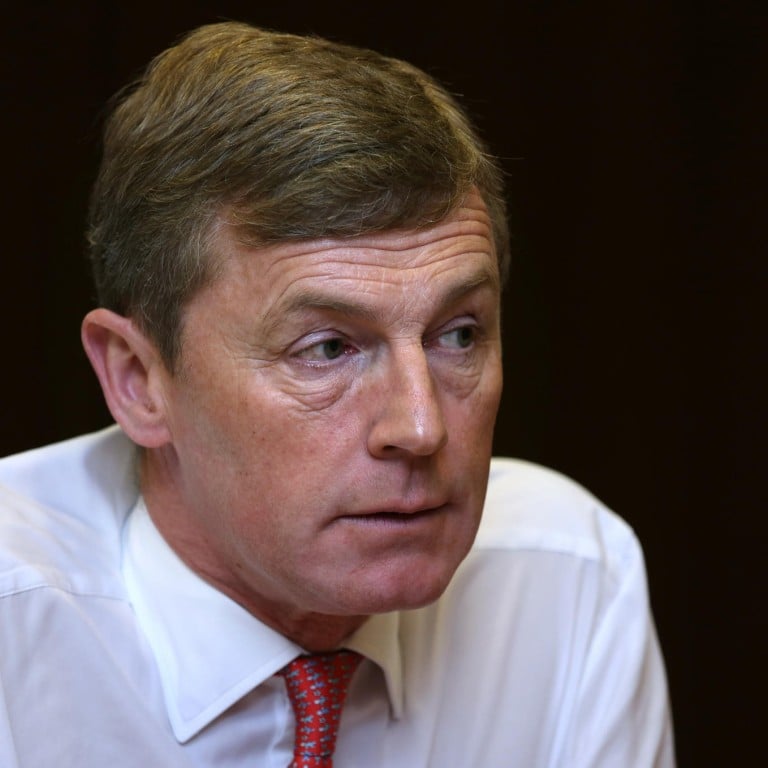 New
Knight Frank to boost presence in China
Knight Frank is revising its strategy to push deeper into the mainland market as part of its expansion in Asia. Chairman Alistair Elliot says the consultancy is also on the lookout for talent
Knight Frank is revising its China strategy with the aim of increasing the property consultancy's brand penetration in a market of growing importance in the real estate world, group chairman and senior partner Alistair Elliott told the .
At the helm of the Britain-based company since April 2013, Elliott has two other main objectives for this year: recruit more of the very best people and outperform the markets.
Having recently expanded its presence in Malaysia, Indonesia and Taiwan, Knight Frank has 370 offices and more than 12,000 employees in 55 economies.
Investing in organic growth as well as in small business teams and their interactions was the route to continue along, Elliott said.
A big part of our growth is going to continue to be Asia. We have seen a long period of time when the Hong Kong and Singapore markets have been very buoyant. Now they are a bit more restrained. I suspect that is going to continue, which presents buying opportunities.
In the meantime, our growth is focused where we think there is most short-term opportunity - Australia, which is being very strong; India, where the markets have been tough, but where there is great opportunity to grow on our platform. And we are looking really seriously as to how we can get our brand penetration greater in China.
In the meantime, we made some relatively modest but important moves to increase our footprint in Indonesia and Malaysia.
China is unquestionably important. We have been in Hong Kong for many decades and that has given us an important foothold. We have opened in Beijing, Guangzhou and Shanghai. We are now pausing for breath. I can't tell you precisely what our strategy is going to be because we are reviewing it.
We need to keep a base business on the ground, probably around valuations on the commercial side and tenant representation, advising occupiers moving in and out of China.
When it comes to penetration in the residential and capital markets arena, we need to work out how best to get contact with the increasing flows of that bank money. That area particularly we are looking at how best to do the next stage of development.
I don't think Knight Frank will end up with lots of offices and thousands of people but with selective offices and hubs of exceptional people that we will use to develop our business models.
Hong Kong in our world - I think in everybody's world - is a true global city, as I think it would be fair to say Beijing and Shanghai are. But because Hong Kong is a much more mature market, it is so much more cosmopolitan, there is no doubt that Hong Kong will always figure very highly in all our core service lines: residential, offices, capital markets, valuations.
We are very keen to grow our businesses in Hong Kong. More recent constraints in the nature of the real estate market in Hong Kong actually give us a great opportunity to look around, see whether there are good people and perhaps spend a bit more time recruiting over the coming couple of years.
The fascinating thing about these projects is it could create one of the biggest conurbations on the planet. The challenge is to make sure the right range of homes is being offered. It's nonsense to think of these big cities as enclaves of wealthy people only. There's got to be a balance for the long-term good of each of these communities. And, therefore, when one creates this sort of conurbation, it will be an absolute prerequisite that goes with the sense of planning to ensure that the right mix of housing and social infrastructure and the right type of commercial property are produced.
Where we are looking to really achieve some scale will be in the four big cities: Hong Kong, Singapore, Shanghai and Beijing. We may have one or two offices or secondary centres in Asia.
My advice to a Chinese buyer would be the same to any buyer: look at the established cities of the world, whether in Europe or anywhere else, and in the medium to long term, you will be fine. If you are looking for a second home, the holiday destinations in Europe, the French Riviera, some of the nice holiday destinations in Italy … they offer a great buying opportunity. If I was more adventurous, I would look to South America and Africa.
This article appeared in the South China Morning Post print edition as: Q&A