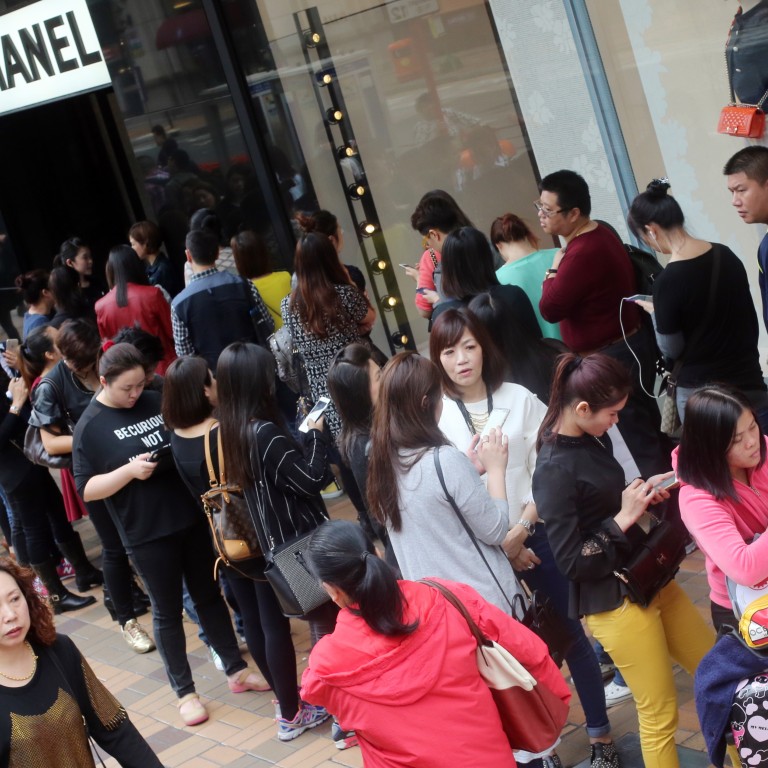 New
Luxury brands join race to offer discounts in Hong Kong
Luxury brands join race to offer discounts in HK
More luxury brands will offer discounts in Hong Kong, a move that will stabilise the weakening retail sector, according to property consultant Knight Frank.
However, retail rents will continue to face downward pressure this year, with those for prime street shops expected to fall 5 to 10 per cent.
Shoppers and tourists flocked to Chanel stores in Hong Kong last Friday as the luxury brand slashed prices of its classic bags by almost 20 per cent.
Livian Har, the head of retail services at Knight Frank, said prices in Hong Kong could be 25 to 40 per cent higher than in other markets due to currency differences, which would affect retail sales in the city.
Har said several brands had adjusted selling prices in different markets to offset the impact of exchange rate changes, raising them in Europe while lowering them in Asia to balance the price differences and boost sales.
Tag Heuer, French luxury group LVMH's biggest watch maker, also unveiled a plan earlier to cut prices in some markets including Hong Kong and the mainland to balance out the impact of the euro's weakness.
Har expects other luxury brands to offer similar discounts in the near future.
In Hong Kong, retail sales, especially those of luxury items, have been hit as mainland shoppers change their buying patterns amid President Xi Jinping's anti-corruption campaign.
The retail sales value of jewellery, watches and clocks, and valuable gifts dropped 13.7 per cent year on year last year - the first decline since 2003. Prime retail rents started to come under pressure last year, with those of prime street shops losing 4.2 per cent.
This article appeared in the South China Morning Post print edition as: Luxury brands join race to offer discounts in HK