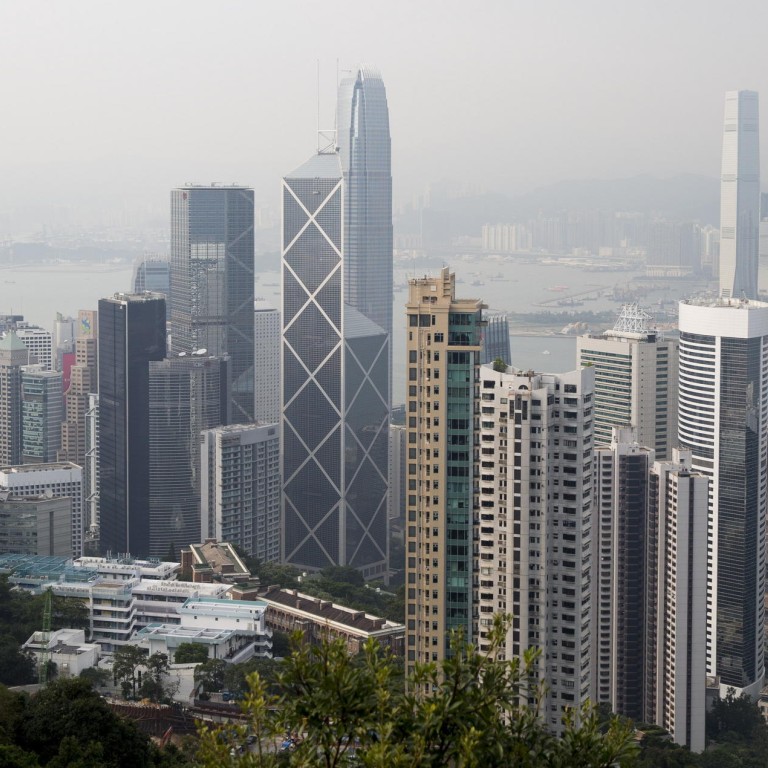 Opinion
Concrete Analysis
by Peter Andrew
Concrete Analysis
by Peter Andrew
Disruptive innovation to shake up office market; China, Asia may lead
Corporations need to reshape their workspaces to attract future talent and remain competitive
At this year's CoreNet Global Asia-Pacific Summit in Hong Kong - which saw more than 600 delegates from corporations in Asia and elsewhere discussing the key challenges facing corporate real estate today - the topic centred on the theme of "disruptive innovation".
This could not be more timely, as recent research by CBRE revealed how significant shifts in attitudes across all generations will combine with radical business transformation to reshape how people work and the places people work in over the next 15 years.
Some of the coming disruptions to the workplace are already becoming clear. Artificial intelligence, for example, will be a significant disruptor and will likely reshape corporations. More crucially, CBRE's research revealed that the ability to attract and retain top talent will be the top competitive advantage for businesses in 2030 and that talent will increasingly rate their desire for purpose and meaning at work as important as remuneration. In one session at the CoreNet summit, delegates debated how addressing factors such as this might impact corporate real estate.
For building owners and developers the challenge is to create community - a diversity of rich cultural and social experiences within and around buildings that enliven the lives of those working in the buildings. There is also an opportunity to provide a breadth of amenity and services to tenants' workers to support their busy lives. This could be described as building "software" as a value-added service to occupiers in addition to the "hardware" of leasing space.
Within buildings, young people have a desire for workplaces that offer a wide variety of quiet retreats and collaborative settings, each ideal for a specific job or task or designed to suit a specific personal work style. At the centre of that workplace, teams cluster together in an open space. In Asia this was seen as a simple shared round table; in Western countries a collection of individual desks.
To be successful and remain competitive, corporations will need to completely reshape their workspaces to attract and accommodate the coming workforce. Asia and China may well lead the way in addressing these demands and reshaping the office environment
Among the respondents of the CBRE survey, young people in Shanghai, Beijing and Tokyo demonstrated an incredibly strong appetite for change - more so than young people in New York and London. Young people in Asia do not want to take on a Western solution; they would rather borrow the best from the West and interpret it within their own culture. As it becomes increasingly challenging in China to retain staff there is a strong driver for Chinese firms to take action to remain competitive.
It could be argued producing buildings that foster community is something Chinese developers have, historically, done particularly badly, and it could be questioned whether Chinese firms will really want to invest in such creative workplaces. But the shift is already happening: an emerging wave of "small-big" companies driven by young, internationally savvy entrepreneurs is driving change globally and particularly in China.
Small-big companies are those 20- to 40-person businesses that have learned how to leverage technology and artificial intelligence to act big and be able to compete directly with large corporations. Such companies attack existing niche markets and create new ones.
In response, Chinese multinationals and the big state-owned enterprises recognise the need to change, but they will be followers not leaders.
For Hong Kong, the circumstances are different. Youth in Hong Kong simply do not have the same appetite for change and are more focused on traditional careers. However, this presents an opportunity for those who want to take it. Landmark projects could help trigger change in Hong Kong too. Hong Kong's commercial property market is one of the most competitive in the world, and innovative workplace designs might help reduce some of the pressure on the market by reducing tenant space needs.
We are already seeing the Hong Kong government exploring prototype strategies to increase performance and enhance efficiency targets.
As landlords shift their focus from providing building "hardware" to "hardware and software", existing models of building management and building valuation will need to change to recognise the ability of buildings to help corporations survive and thrive in 2030. The question is whether the corporate real estate industry in Asia is ready for these changes.
This article appeared in the South China Morning Post print edition as: Disruptive innovation set to shake up office space