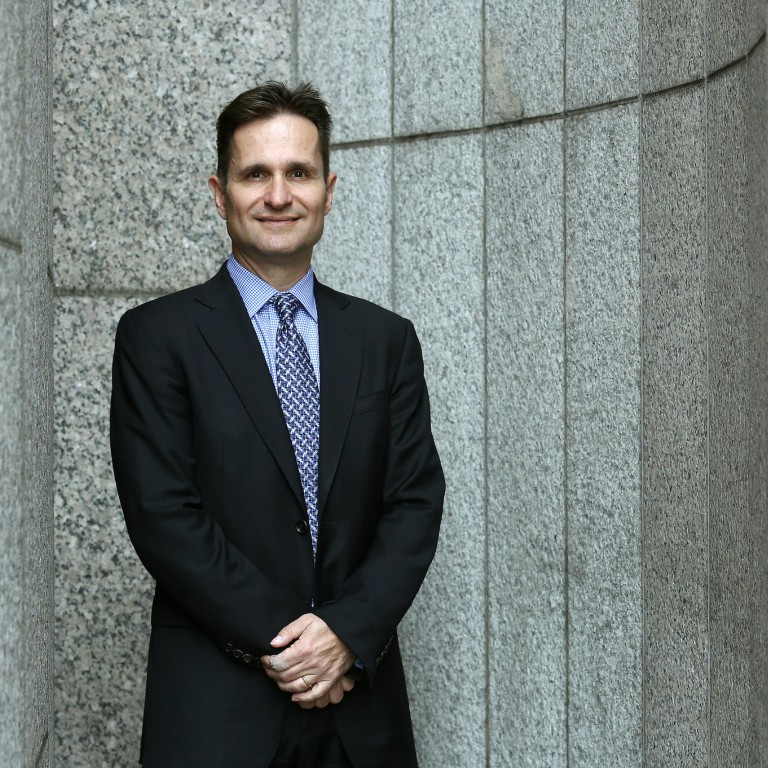 New

|
Executive Centre founder eyes global expansion
Paul Salnikow plans to take his serviced office business global after establishing a presence in Hong Kong and the region, following in the footsteps of his Asian clients
Born in New York, Paul Salnikow worked in property management in London and Tokyo before moving to Hong Kong in 1991. Three years later, he founded The Executive Centre with its first serviced office in the Bank of America Tower. After building a scaled presence in Hong Kong and Asia-Pacific for two decades, Salnikow is now plotting a strategy to go global, following in his Asian clients' footsteps.
I founded The Executive Centre in 1994. But my interest in serviced offices dates back to the late 1980s when I was working in London for a Japanese property company. We needed short-term office accommodation but there was nowhere that we could lease. At the time, if you wanted space in London, you had to sign up for 15 to 20 years. So I thought there was an opportunity to offer clients more flexible space.
I was transferred to Hong Kong in 1991 by the Japanese company. I left them in 1993 to join Istethmar International Group in 1994 and founded The Executive Centre. In 2000, I left the company and bought out The Executive Centre along with venture capital investors. That was a brand new concept in Asia at the time.
Between 2000 and 2005, we opened offices in Shanghai, Beijing, Taipei and Sydney. The company was small and client demand was mainly for foreign companies' accommodation. It was difficult to convince the landlords to allow us to come in. At the beginning, they thought we were competitors. But that has changed tremendously today.
Another change is the emergence of Asian corporate clients. In China, 50 per cent of our clients are Chinese. Across the board, 30 per cent are Asian.
In the next 15 years, Asian brands will be going global. So why are we still concentrating in Asia? The [global] business opportunities are very strong.
Secondly, we are growing with our clients. That is why we are growing in India and the Middle East. We will grow with our strong clients.
Why not be the Asian service office operator on a global basis? It is similar to the branding of Shangri-La Hotels and Resorts. They are a global hotel company with Asian-style service.
We just opened in Bangalore last year and we are looking at Abu Dhabi in the United Arab Emirates. Then we will be looking at North American and northern European markets.
We are late. We missed the Philippines, the country that has been busy growing. But we are actually hunting for space there.
We cannot believe we have a perfect solution for clients. If my clients are looking at flexible options, we also have to be flexible. The market has been changing, even on a physical basis.
The meeting rooms, the reception [areas] are now merged into a community. Ten years ago, people wanted to be private, but now they want to be interacting [with each other].
Another challenge is the change in clients' size. They are talking about big spaces. At the same time, they are changing into work groups. They are collaborating within workspaces, sharing resources between people and [other] companies. That is very much the growing trend in the market.
There are always competitors, [so] we need to be innovating and improving. The Executive Centre is a service business. Our team is well trained, they are trained to serve. They know the clients by face, by name. If clients have wives and children, they've got to know their names.
Our locations are secured with long-term lease commitments. Our physical presence in the market is very firm.
China is going to be 40 per cent of our business. The reduction in [gross domestic product] growth is happening, but it is necessary. Beijing, Shanghai and Guangzhou are the first-tier cities we are going to grow in. We have 11 centres in Shanghai. [China is] a big market.
India will [also] be a big market for us. Mumbai, Delhi and Bangalore are growing markets and they have very little premium serviced offices. Recently, Tokyo has come back.
The most difficult market out there right now, in terms of outlook, is Australia because [it] has not had a recession for 23 years. Over that time, people became used to success, used to growth and used to having spare money to spend.
It was a resources-driven boom, but some of the resources are 40 per cent cheaper than they were 24 months ago. To me, it looks like an exhausted market and we are keeping an eye on the market. Demand for occupancy is high but clients don't seem to be positive.