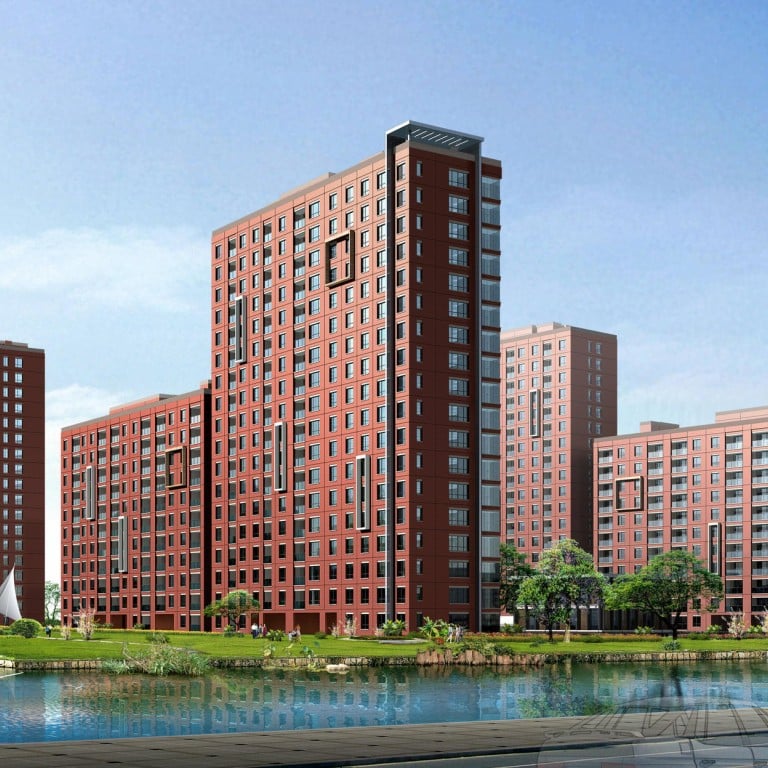 New

|
Chinese developer Landsea to profit from green home technologies
Developer of environmentally friendly homes will charge partners for its brand name and expertise
Landsea Green Properties, a mid-sized mainland Chinese developer listed in Hong Kong, will rely on its green home technologies to ride out a market downturn that will likely be extended by the authorities' recent policy relaxation.
A housing market correction since early last year has forced an increasing number of Chinese developers to change their long-term strategy and many are turning asset-light.
Instead of going alone in acquiring expensive land parcels, they team up with other developers or pure financial investors. In doing so, they are able to put the same amount of cash in more projects.
In Landsea's case, the company will invest less than 30 per cent in the majority of new projects, but it will charge fees on partners for its technologies, brand name and expertise in property management.
It will even divide extra profits higher than agreed with partners.
In a project in Hefei, Anhui province, the company is able to charge 330 yuan on every square metre of floor space built, without committing a penny on the equity side.
"Not everyone can do it. You need to have some speciality so that partners will trust you," said chairman Tian Ming.
The company is a leading developer of environmentally friendly homes, although its annual contracted sales were only 1.79 billion yuan last year, less than 1 per cent that of China Vanke, the country's biggest homebuilder.
But its projects sell at a premium to those in the neighbourhood as Chinese people are willing to pay more for less pollution at their homes.
Such asset-light business brings Landsea a profit margin of 70 per cent, compared with the dwindling profitability from property development of about 30 per cent. The company will put to greater use its green home technologies built up in the past decade by learning from abroad and investing heavily in research and development.
It was in talks to buy from an overseas fund a few serviced-apartment buildings rented to rich expatriates in Shanghai, so as to renovate the properties into better-functioning and more comfortable flats, Tian told the .
Apart from Shanghai, Tian also sees opportunities in Beijing, as some old buildings in the downtown areas have failed to generate good rental income for landlords.
But the chairman, a former government official in Nanjing, Jiangsu province, remains pessimistic on the outlook for the industry.
Tian sees weakening demand in cities such as Wuxi and Changzhou where rising numbers of young people are leaving.
He added that policy relaxations late last month including lower down payments and tax cuts would not reverse such a trend but would breathe air into some struggling developers and prolong the industry's long-awaited consolidation.
This article appeared in the South China Morning Post print edition as: Landsea to profit from green technologies