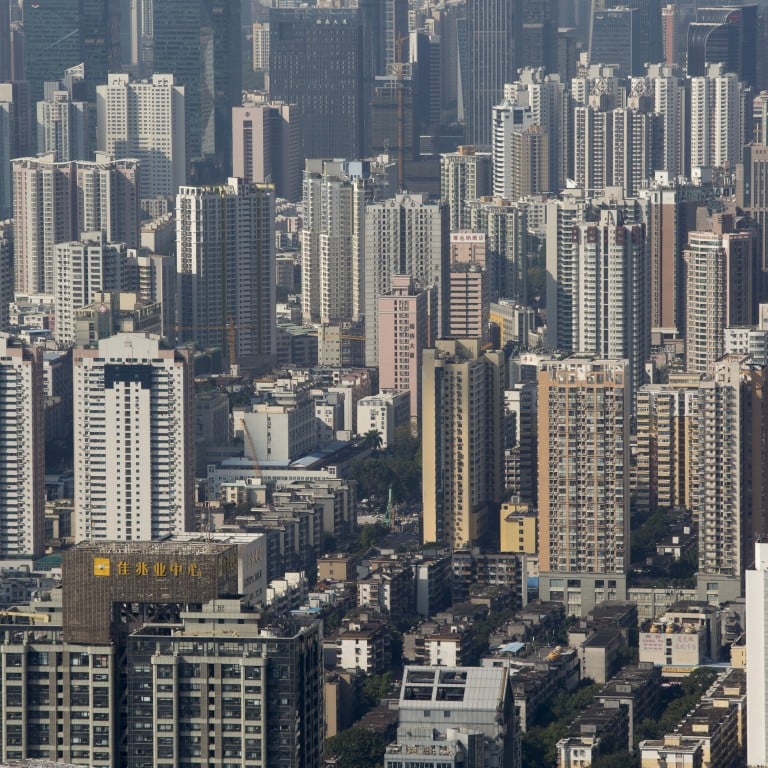 New

|
Hong Kong's MTR Corp reaps strong sales from Shenzhen property project
MTR Corp sold all but a handful of flats on the first day of sales for the initial batch of homes at a project in Shenzhen, its first development in mainland China.
About 97 per cent of the 641 flats offered at the Tiara project - above a metro station - were sold on Sunday afternoon, an MTR spokesman said. Units sold ranged from 80 to 220 square metres at an average price of 36,000 yuan per square metre.
Sales were seen benefiting from easing measures in the mainland Chinese property market and a boost to liquidity arising from the further cut to banks' reserve requirement ratio this month.
MTR Corp won the tender for the site at Long Sheng station, on the city's Metro Line 4, in 2011. The project will provide about 1,700 flats and a 10,000 sq metre shopping centre.
Analysts said home transaction volumes had increased after the government's moves to increase liquidity and other measures to boost the sector. They expect sales volume, especially in first-tier cities such as Shenzhen, will continue to rise in expectation of additional supportive measures aimed at shoring up a key driver of the economy.
"The aggregate inventory level in tier-one cities is equivalent to 9.3 months of sales - already back to a healthy level," said Alan Jin, a property analyst at Mizuho Securities, in a report. "Price increases may follow soon with inventory at such low levels. Housing prices in Shenzhen have already been on an upward trend in the past few months."
Since November last year, the mainland Chinese property market has seen two cuts each to official interest rates and the reserve requirement ratio. Jin expects additional cuts and easing measures to be implemented later this year.
MTR Corp may sell the second batch of Tiara units in September.
In a joint venture with Tianjin Metro (Group), MTR Corp is also developing a property project at Beiyunhe station, atop the Tianjin Metro Line 6. A mixed-use development of 278,650 sq metres will be built on the site.
This article appeared in the South China Morning Post print edition as: Shenzhen project sales strong for MTR