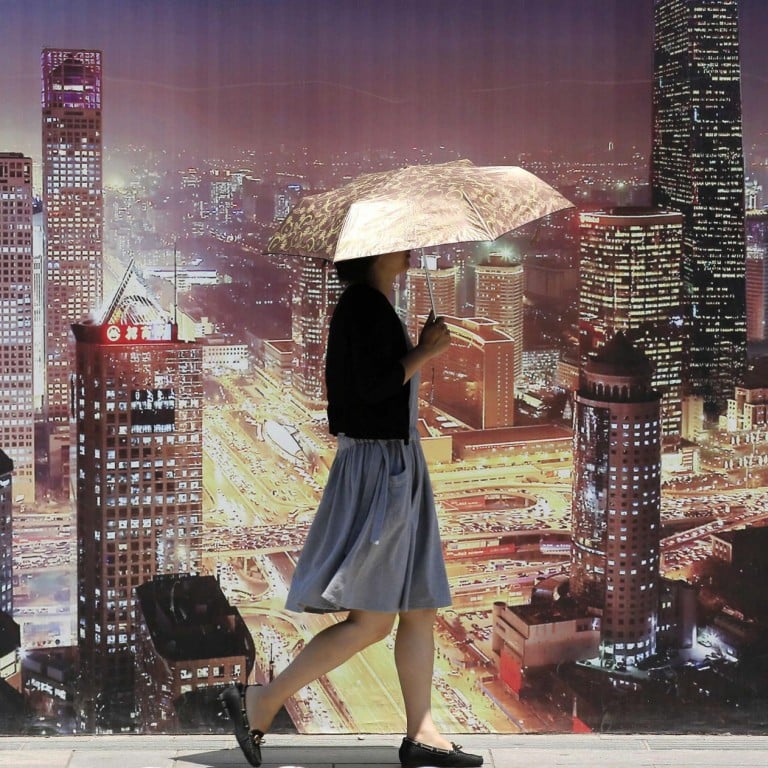 New
China's new home prices rebound but sales momentum fizzles
Sales momentum fizzles amid hopes for further easing from Beijing
New home prices picked up last month in seven of the 10 key Chinese cities tracked by the SCMP-Creda index, but the increase in sales moderated, showing the recovery under strong policy support is still tentative.
Nanjing, the capital of Jiangsu province, led the gainers with a price increase of 12.7 per cent from March. It was followed by a jump of 8.28 per cent in Chongqing and a gain of 7.55 per cent in Chengdu, Sichuan province.
Prices grew 5.17 per cent in Shanghai and 1.71 per cent in Shenzhen.
However, prices declined 1.03 per cent in Guangzhou, 0.43 per cent in Beijing and 0.34 per cent in Hangzhou, Zhejiang province.
"A silver April came as expected," said Chen Sheng, the dean of the China Real Estate Data Academy, the partner of the for the index.
"The recent policy relaxation has driven home the government's eagerness to support the property market. Hence expectations for further easing are maintaining the strong wait-and-see sentiment and have compressed any significant sales recovery."
The SCMP-Creda index showed the combined new home sales of the 10 cities rose 19 per cent month on month in April, slowing from March's gain of 80 per cent.
Sales rose in eight cities but fell in Wuhan and Chengdu at single-digit paces.
The gainers were led by Hangzhou with a monthly rise of 76 per cent, followed by a 59 per cent growth in Shanghai and a 50 per cent increase in Beijing.
China reduced interest rates this month for the third time since November last year. It also substantially lowered down payments for second-home buyers and offered transaction tax waivers for some sellers at the end of March.
"But implementation of these policies has lagged a bit, with most banks yet to change their lending policies," Chen said. "Some more prudent big banks are observing the detailed execution plans by a few smaller rivals and still drawing up their own rules."
Information from financial products search engine Rong360 last Friday showed banks were largely discounting the new policies. For example, down payment for second-home buyers remains at 70 per cent in Guangzhou and Shenzhen, while most banks cut the requirement to 50 per cent in Beijing.
Only five of the 24 banks surveyed in Shanghai have lowered it to 40 per cent as stipulated in the new rules by the central bank.
Chinese lenders are under pressure to maintain their profit margins as the country is expected to cut interest rates further this year.
The SCMP-Creda index showed housing was the most unaffordable in Shenzhen, followed by Shanghai and Beijing.
Chengdu remained as the most affordable city, but an average new home cost 6.6 years of a local family's income, up from March's 6.1 years.
This article appeared in the South China Morning Post print edition as: New home prices rebound in silver April