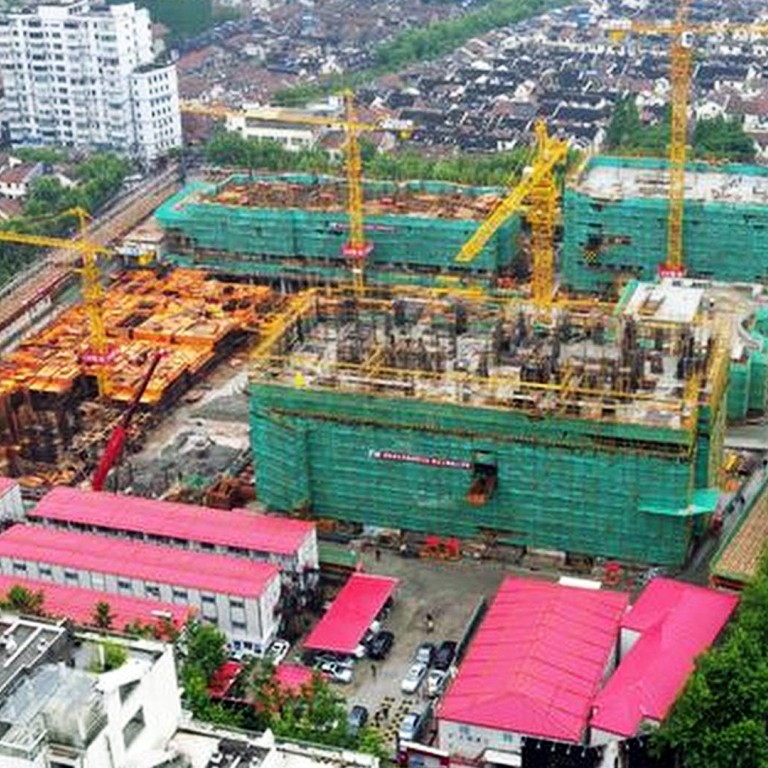 New

|
Shanghai luxury home market comes back to life to tap super-rich families
Developers start to release premium projects aimed at super-rich buyers confident in the sector's prospects as buying spree gathers momentum
Shanghai's luxury home market has come back to life with developers queuing up to release premium projects to tap super-rich buyers who are showing faith in the market's prospects.
The sector had been hit by the anti-corruption campaign, which dealt a significant blow to the luxury market in general last year.
But the buying spree has gathered pace in recent months as cheaper loans and a stock market rally boosted the desire to upgrade homes.
Shui On Land and Greentown China Holdings are to release super-deluxe homes in the heart of Shanghai costing up to 200 million yuan each.
"With home purchase restrictions on buyers buying third homes still in place in Shanghai, cash-rich mainland customers prefer using the quota only for top-quality homes," said Allen Taylor, a general manager for high-end residential sales at Shui On Development, a subsidiary of Shui On Land.
The Lakeville phase four development at Xintiandi - Shanghai's bar and shopping district - comprises 301 apartments ranging in size from 160 to 800 sq metres. The development will be launched in the fourth quarter and is expected to be delivered in the first quarter of 2017.
Taylor said the company had spent nearly 100 million yuan setting up the soon-to-be-opened show flat gallery. "It is the first time in four years we have launched property in the Lakeville development since we put phase three up in 2011," he said.
Despite the firm having not finalised selling prices, he said units at phase three went for as much as 180,000 yuan per square metre in 2011.
"We are confident we will achieve better prices as we set a very high standard furnishing phase four," he said, adding that the most expensive property could fetch a price close to 200 million yuan.
Greentown last month said its soon-to-be-released property in Huangpu Wan, near the Bund area, could fetch 200 million yuan, or 380,000 yuan per square metre, which would be the country's most expensive home in terms of per square metre.
No official launch date has been set yet.
For the first four months of the year, there were 1,071 luxury units sold with an average transaction price of 100,000 yuan or above per square metre, according to CBRE.
The total value was 16.8 billion yuan, up 140 per cent from 7 billion yuan in the same period last year.
"The high-end sector had a very good start this year. Developers will be more aggressive in launching luxury homes to tap the revival of buying interest," said Frank Chen, the head of research at international property consultancy CBRE Greater China.
Sales of residential homes started to pick up earlier this year as buyers regained confidence after the central bank cut interest rates three times in six months and the central government rolled out strong support policies to revive the ailing property market.
Last year, total transaction value for luxury homes was 34 billion yuan, up from 26 billion yuan in 2013 and 21.4 billion yuan in 2012.
Albert Lau, the managing director of Savills China, said the market expected more rate cuts in the coming months, which would spur more consumption and investment.
"Cash is no longer king in a loosening monetary environment. Buying property as a way to hedge potential rising inflation is still the favourite choice for investors," he said.
Yang Kewai, a senior analyst at property consultancy China Real Estate Information Corp, said the high-end residential market would be less regulated by the government as the sector was unlikely to affect the general public.
"The price gap for mass and super-deluxe homes will grow wider," he said.
This article appeared in the South China Morning Post print edition as: Shanghai luxury home market sees recovery