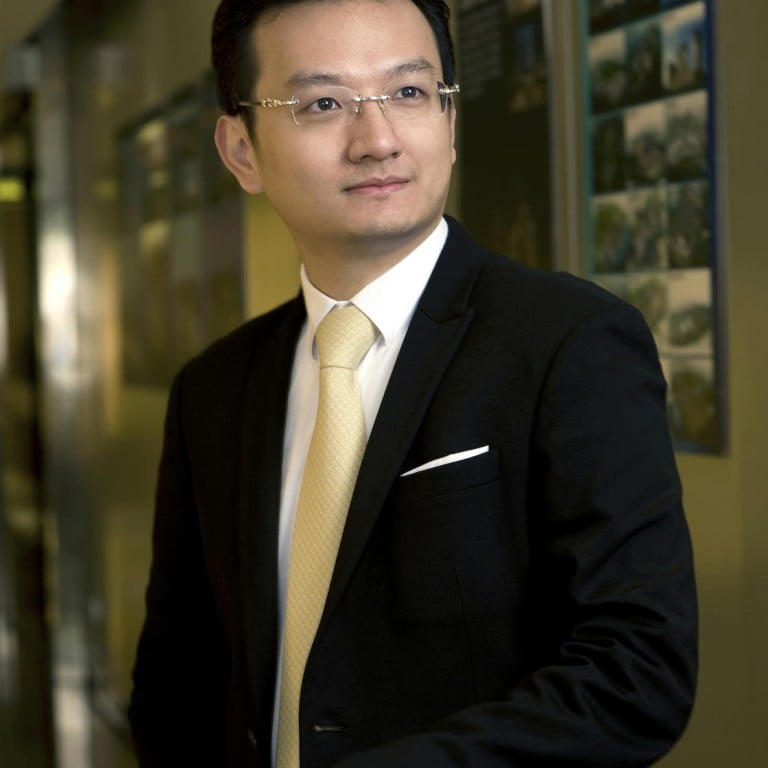 New

|
China developer Powerlong plans shared O2O platform for malls
Chinese developer Powerlong testing new ideas linking property with internet to stay ahead of future competition
Powerlong Real Estate Holdings plans to build a shared online-to-offline (O2O) platform for shopping malls operated not only by itself but also by rivals to cut costs and risk, the president of the Shanghai-based developer said.
"O2O in commercial property projects is more challenging than I expected. But there is still a way to success," Hoi Wa-fong told the .
His biggest rival Dalian Wanda Group plans to invest tens of billions of yuan in O2O, but two executives in charge of Wanda's O2O development have resigned in the past three years.
Hoi has a team of about 30 young people, mainly with internet engineering backgrounds. "I give them unlimited room to try their own ideas and only give them general guidelines," he said.
Exceeding Hoi's expectations, the team cut the investment on an O2O platform in a Beijing project from eight million yuan (HK$10 million) to zero by forming alliances with suppliers.
"The cost of building an O2O platform is huge, systems are complicated and any future benefit is hard to predict," Hoi said.
Starting early this year, Powerlong was able to convince suppliers who helped build key systems - including parking, cashier, location tracking, Wi-fi and marketing - to provide free services to a shared platform that will provide the necessary "big data" to all parties involved.
"We want to build a shared platform for the whole industry instead of only for our own shopping malls," Hoi said.
"Even when our own O2O platform is successful, it is not big enough in today's internet world."
He pointed out that developer efforts to build O2O platforms have not been very successful so far. "Firstly, some developers don't know how to build these systems. Secondly, they don't want to invest so much," Hoi said, estimating that an O2O platform for each shopping mall can cost up to 10 million yuan.
So he sees it as one of Powerlong's top priorities to establish such a shared platform to cut costs and reduce risks.
Despite these challenges, Hoi is confident of success because the central government is supportive and capital and talent is flowing into the O2O business.
Hoi also plans to set up a fund to invest in property-related internet developments. He did not disclose further details or say how big the fund will be, as the project is still in the early stages.
But as with other property industry executives, Hoi said it was important to keep trying new things to stay ahead of the competition. China's internet is breaking down industry boundaries and an increasing number of real estate veterans are leaving top jobs to set up their own ventures linking the property industry with internet development.
"We must focus on our core business as all future opportunities are still under discussion but there will be no chance if you don't participate in the discussion," Hoi said.
This article appeared in the South China Morning Post print edition as: Powerlong plans shared O2O platform for malls