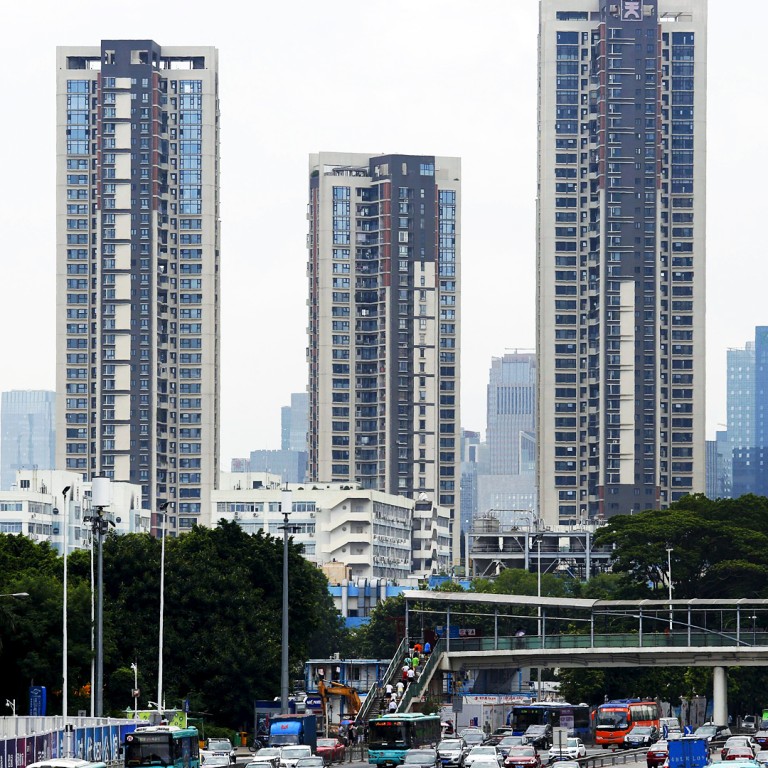 New
Beijing gives property market extra push amid plunge in equities
Interest rates cut and curbs on foreign buying eased as the government tries to shield the recovering sector from the selling spree in stocks
Just as worries were rising about the impact of China's stocks crash on the recovering property market, the authorities cut rates last week and relaxed rules on foreign buyers in order to maintain momentum in the housing sector.
The fifth interest rate cut since November last year, accompanied by a reduction in banks' reserve requirement ratio, is meant to safeguard a target of 7 per cent annual growth in the world's second-biggest economy this year and stem a stocks sell-off that has seen the Shanghai Composite Index plunge 38 per cent from its year's high in June.
The authorities loosened its curbs on foreigners buying homes and offices as speculative demand has waned, the yuan is expected to depreciate further and property prices unlikely to rebound in the strong pace seen in the past decade. Those rules were in place since 2006.
"We believe this is a measure to support further recovery in the property market, which is a key economic driver in China," said Frank Chen, the head of China research at global property consultant CBRE. "However, it remains a question whether this relaxation can attract new foreign investment, given increasing concern over China's economic slowdown and the yuan's depreciation."
China has suffered a worsening capital outflow in recent months. A rising number of Chinese firms, including developers and insurers, are stepping up their overseas expansion, while foreign investors have become more cautious about investing in the mainland due to political and economic risks.
If the authorities seek to defend the value of the yuan, economists expect more cuts in banks' reserve requirement ratio will be needed to ease a credit crunch, which will be positive for the housing market.
Last week's policy relaxation came just ahead of the real estate industry's traditional busy September-October season.
A slew of loosening measures at the end of March heralded an end to the housing market correction in tier-1 cities such as Shenzhen, Beijing and Shanghai, with the trend recently spreading to some tier-2 cities including Hangzhou and Nanjing. However, the vast majority of small cities are still struggling with oversupply.
The benchmark mortgage rate is now at a record low 5.15 per cent. The latest cut will save homebuyers with a 30-year, 1 million yuan mortgage loan 155 yuan per month.
Compared with the rate's peak of 7.05 per cent three years ago, buyers will save 1,226 yuan per month, according to calculations by property consultancy China Real Estate Information Corp.
"The problem is the lowering of the deposit rate will reduce savings. To lure back savers, banks often offer rates that will compress their margins," CRIC said. "With the latest rate cut, banks are likely to tighten mortgage loans, unless liquidity is very loose."
Data from Beijing-based financial product search engine Rong360 showed all banks have ended mortgage discounts to buyers of second homes. Of 528 lenders, 445 asked for a 10 per cent premium, up from 435 in July.
"Banks have loosened first-mortgage-loan policies, which will earn them little net interest margin," Rong360 said. "To balance out, they are expected to charge higher rates on second-home buyers."
This article appeared in the South China Morning Post print edition as: Beijing gives market extra push