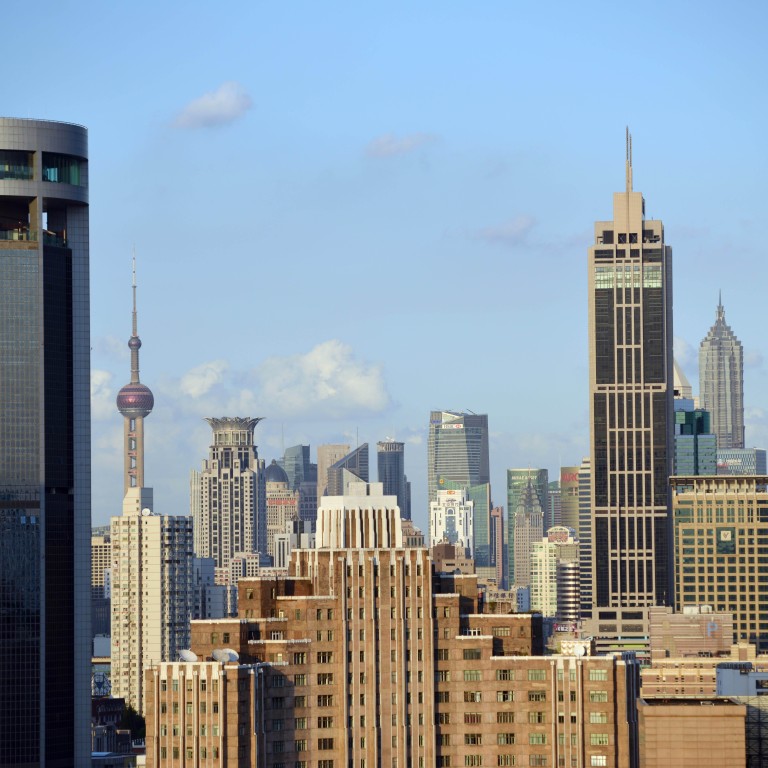 Stock gloom hits Shanghai luxury home sales
A slumping stock market halved Shanghai's luxury home sales last month and threw into doubt prospects for the traditional September-October peak season.
The benchmark Shanghai Composite Index has lost nearly 40 per cent from its mid-June peak.
As trillions of paper wealth were wiped out in the stock plunge, the once sizzling luxury housing market in Shanghai has bit dust. Units sold above 100,000 yuan per square metre slid to 33 last month from 54 in July and a record high of 91 in June, according to data from Dooioo Homelink.
The consultancy's head of research, Lu Qilin, said: "If the stock market fails to rebound, the luxury housing market is unlikely to bounce back soon."
He added the decline in August was also caused by some developers slowing down the pace of sales to prepare for the September "golden" month.
Tomson Riviera, a riverfront project launched a decade ago overlooking the Bund, sold just one unit. Local housing bureau data showed the developer, Hong Kong's Tomson Group, has sold 81 luxury homes from the project at an average price of 133,386 yuan per square metre and still has 100 residential units left.
Emperor Zillah, also in Shanghai's Pudong new area, sold an 873 square metre villa for 135 million yuan, or 154,639 yuan per square metre. Since its launch in 2008, 10 villas have been sold, at an average price of 142,216 yuan per square metre. Another 11 are yet to be sold.
Data from Dooioo Homelink showed developers sold 922 homes priced over 50,000 yuan per square metre last month, down 32 per cent from July. Despite the decline, sales have remained above 800 units in five consecutive months, exceeding the full-year transaction in 2014, Dooioo Homelink said.
Some developers shrugged off worries that the stock market rout and a weakening yuan would take a toll on their sales and earnings, although the same developers just a few months ago were upbeat amid a stock market boom.
Sun Hongbin, chairman of luxury home builder Sunac China, said during an interim result briefing: "There will be some impact," but quickly added, "no matter whether you lose or win (in a casino), you'll still buy homes".
The Tianjin-based developer has nine high-end projects in Beijing at different stages of development and is rolling out more launches. "We are not in a hurry," Sun said. "Home supplies in the second ring road are very limited."
"If you want profits, you cannot sell (at the moment)," he added.
Data from Yahao Real Estate Selling & Consulting Solution Agency showed 417 villas were sold in Beijing last month, from 387 in July. But Guo Yi, head of marketing at the agency that specialises in luxury homes, said tumbling stock markets would affect transaction numbers in the coming months due to the time lag between the signing and completion of deals and when they are reflected in official data.
"The positive side is that investors fleeing the turbulent stock market may park their money in the housing market, which they regard as safer," Guo told the South China Morning Post. "Increasing supply during the traditional golden season will also boost transactions."